Why Piers Morgan Just Walked Off His Talk Show Set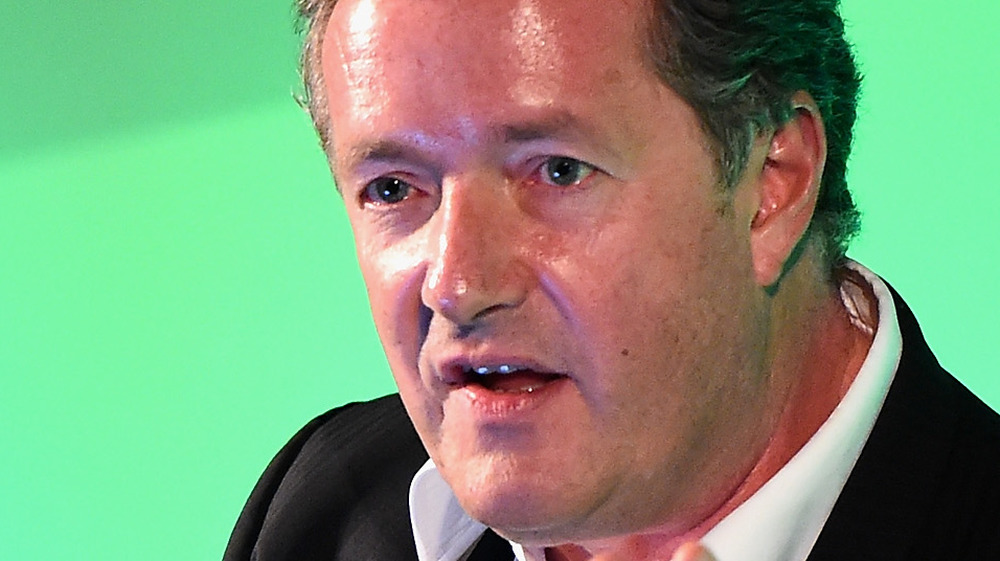 Eamonn M. Mccormack/Getty Images
Spare a thought for Piers Morgan, who's trending on Twitter for the second day in a row thanks to his bizarrely outsized reaction to Oprah Winfrey's interview with Meghan Markle and Prince Harry, which was broadcast Sunday following weeks of intense buildup. Social media is aflutter over the lengthy chat, during which the tea was spilled as the Duke and Duchess of Sussex revealed everything that led to them leaving the royal family for good, from perceived racism to mental health struggles (via Elle). 
Donald Trump Jr., Megyn Kelly and Dan Rather have all had their say online, alongside millions of commoners from both sides of the divide, but it's Morgan who continues to court controversy for his take. The Good Morning Britain host is reputedly angling for a knighthood, according to a report in The Sun, which might go some way towards explaining his devout loyalty to the monarchy. Morgan is so committed to defending the royal family, he walked off set rather than listening to any further criticism of them. 
Piers Morgan wants everybody to leave the royal family alone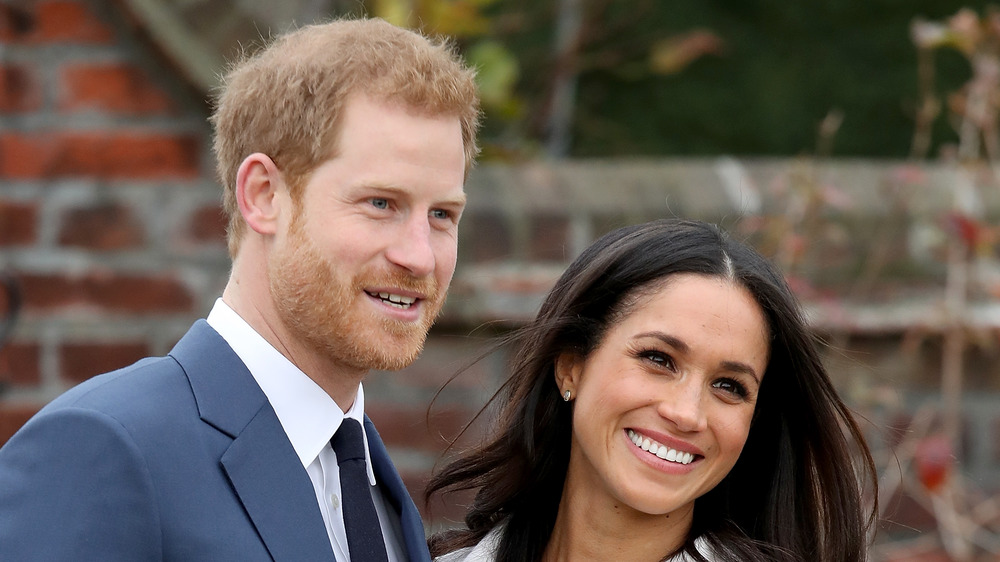 Chris Jackson/Getty Images
As The Guardian reports, Morgan stormed off the set of GMB Tuesday after being criticized by weather presenter Alex Beresford for his continued trashing of Markle. Morgan's long-suffering co-host Susanna Reid, who fought him on the issue herself only yesterday, went to a commercial break after the argument, which ended with Beresford branding Morgan "pathetic" and his behavior "diabolical." The clip is doing the rounds on social media, with many commenters echoing the weatherman's sentiments. Beresford tweeted, "It's not any of our places to pick apart claims of racism in order to make us to feel more comfortable." The incident occurred during a testy debate over the interview, which Morgan believes was unfair to the royal family. 
He's taking particular issue with the revelation that an unnamed member worried about baby Archie's skin color, due to him being mixed race. The GMB host doesn't believe this constitutes racism even though Beresford offered several examples of the negative and widely racist media coverage the Sussexes endured in the U.K. prior to leaving, too. Their argument is Morgan's third this week with a Black commentator, following his exchange with Trisha Goddard, during which she argued he has no right to decide what is and isn't racist, and Dr. Shola Mos-Shogbamimu, who similarly tore him to shreds for his ignorance. Morgan has reportedly been cautioned by higher-ups about his ongoing criticism of Markle.