Did Meghan Markle Have Words With Piers Morgan's Boss?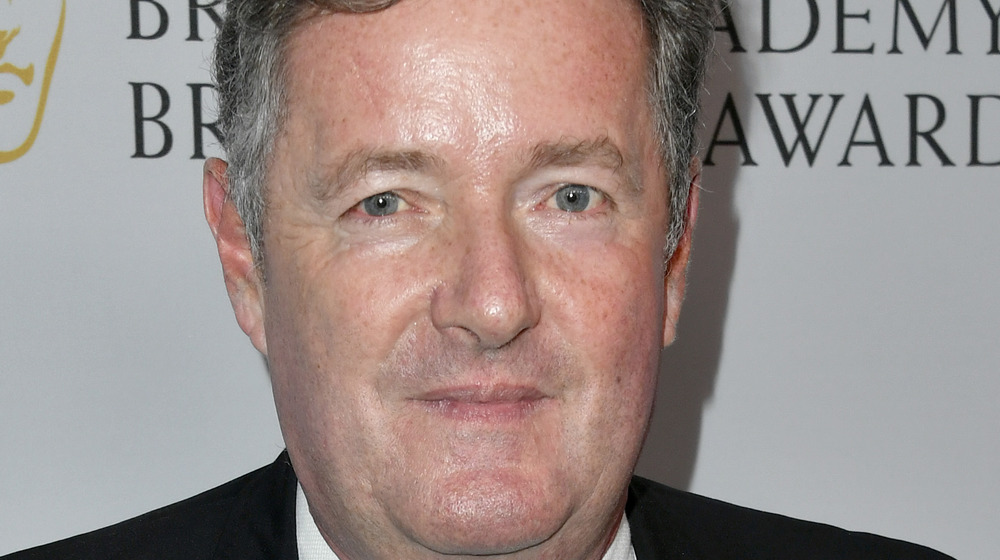 Frazer Harrison/Getty Images
Following comments made in reference to Prince Harry and Meghan Markle's tell-all interview with Oprah Winfrey, Piers Morgan has decided to step down from ITV's Good Morning Britain. News of Morgan's decision to quit the hit UK breakfast show followed a wave of backlash and more than 40,000 viewer complaints (via BBC). However, according to recent reports, the Duchess of Sussex may have played a significant role in Morgan's shocking Good Morning Britain exit. 
As the Daily Mail reports, an insider revealed the Duchess of Sussex had contacted the CEO of ITV, Dame Carolyn McCall, to express worries over how Morgan's comments could negatively impact viewers suffering from mental health issues. Markle's concerns seemingly arose from the former Good Morning Britain host's suggestion that she had lied about feeling suicidal, by claiming he "didn't believe a word she said" during the CBS interview and branding the Duchess "Princess Pinocchio." 
Following the backlash, Morgan is thought to have been asked to issue a public apology. However, he refused to comply and instead walked away from the show. Speaking on Twitter on Tuesday, March 9, Morgan again refused to backtrack on his previous comments. "On Monday, I said I didn't believe Meghan Markle in her Oprah interview. I've had time to reflect on this opinion, and I still don't. If you did, OK. Freedom of speech is a hill I'm happy to die on. Thanks for all the love, and hate. I'm off to spend more time with my opinions," he tweeted. 
Piers Morgan doubled down on his controversial comments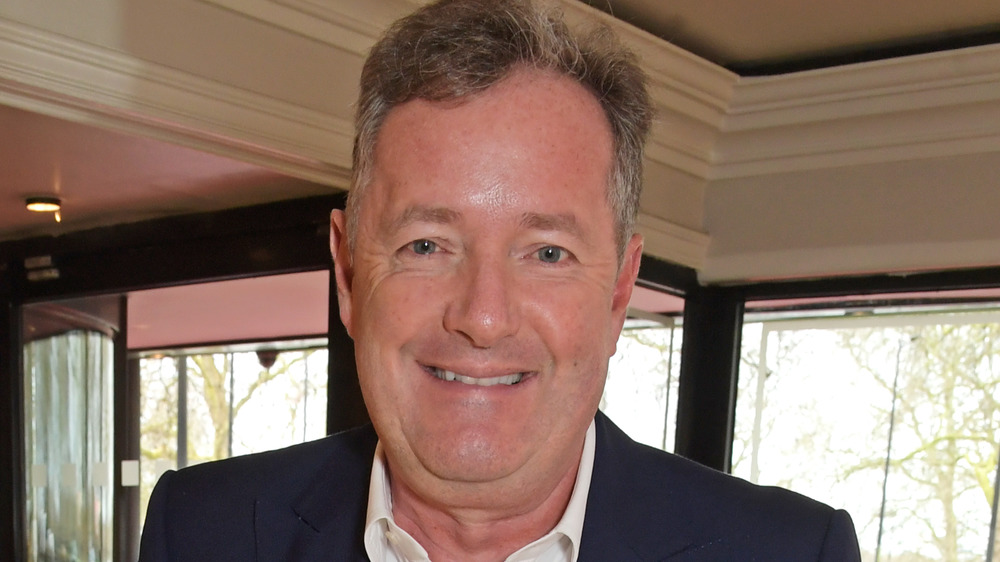 David M. Benett/Getty Images
Per iNews, Morgan later described his Good Morning Britain departure as "amicable." Speaking to reporters outside his London home on Wednesday, March 10, he revealed, "I had a good chat with ITV and we agreed to disagree." Adding, "I'm just going to take it easy and see how we go. I believe in freedom of speech, I believe in the right to be allowed to have an opinion. If people want to believe Meghan Markle, that's entirely their right. If I have to fall on my sword for expressing an honestly-held opinion about Meghan Markle and that diatribe of bilge that she came out with in that interview, so be it," Morgan concluded. 
Later that day, Morgan bragged on social media about achieving record Good Morning Britain TV ratings, sharing what appeared to be a dig at ITV and his former rival BBC morning show. Speaking on Twitter, he wrote, "BREAKING NEWS: Good Morning Britain beat BBC Breakfast in the ratings yesterday for the first time. My work is done."
If you or anyone you know is having suicidal thoughts, please call the National Suicide Prevention Lifeline​ at​ 1-800-273-TALK (8255)​.