Jake Tapper Has Thoughts About Piers Morgan
Steve Rogers Photography/Getty Images
British TV host Piers Morgan has spent most of the week railing against his alleged former friend Meghan Markle. He even walked off his own show, Good Morning Britain, which the former tabloid journalist had fronted for six years, rather than listen to arguments in her defense. Over on Twitter, Morgan continued his criticism of the Duchess of Sussex, who, according to the pundit, cruelly "ghosted" him when she met Prince Harry. The GMB host's controversial comments about Markle, who revealed during an interview with Oprah Winfrey that she'd been suicidal during her time with the royal family, did not go unnoticed. 
In fact, a record 41,000 complaints were made to U.K. watchdog Ofcom, as the BBC reported, leading Morgan to step down from his position. According to a tweet from ITV News royal editor Chris Ship, Markle personally put in a complaint to ITV, which broadcasts GMB, that "raised concerns about how [Piers Morgan's] words affect the issue of mental health and what it might do to others contemplating suicide." Morgan has doubled down on his comments, reiterating he still doesn't "believe a word" Markle says. Luckily, in spite of the amount of backlash he's received from the public, there's at least one person who appears to be on Morgan's side: Jake Tapper.
Jake Tapper is concerned about free speech in the U.K.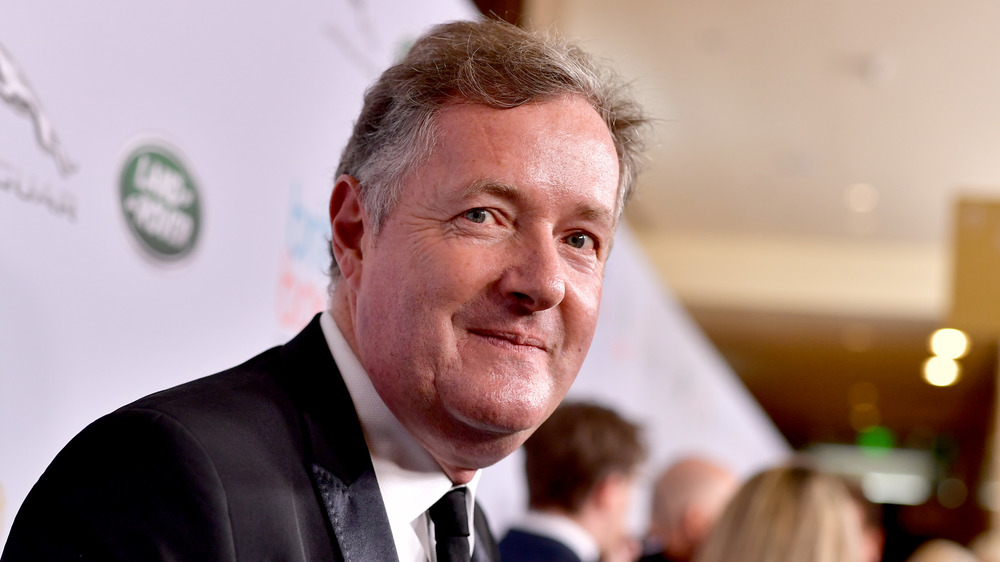 Emma Mcintyre/bafta La/Getty Images
CNN anchor Jake Tapper took to Twitter to voice his concern over what Morgan's departure means for free speech. "This is what happens when you live in a country where there is no First amendment. Insanity," Tapper wrote, while sharing the news with his millions of followers. He added, "Governments should have no role in policing news broadcasts. You can tweet Piers what you think of his comments, that's not what this is about." It's worth noting that, as The Independent confirms, Ofcom works independently of the U.K. government and free speech rights are indeed paramount across the pond too, but there are limits, particularly when it comes to hate speech. 
Several Brits replied to point this out, with one advising, "No Jake, unlike in your country, we have actual standards for broadcasters, and consequences for those that fail to meet them," while another reasoned that it's simply "a democratic choice to have broadcast media regulated with a duty to be fair and duly impartial" and the alternative is much scarier. Tapper finally weighed in himself after plenty of heat, suggesting everybody agree to disagree and thanking Britons for their input. And he also, confusingly, thanked the BBC — which, as previously noted, does not broadcast GMB. 
According to reports, Morgan was asked to either apologize for his controversial comments or vacate his post and chose the latter (via Insider).