Here's How Much James Corden Is Really Worth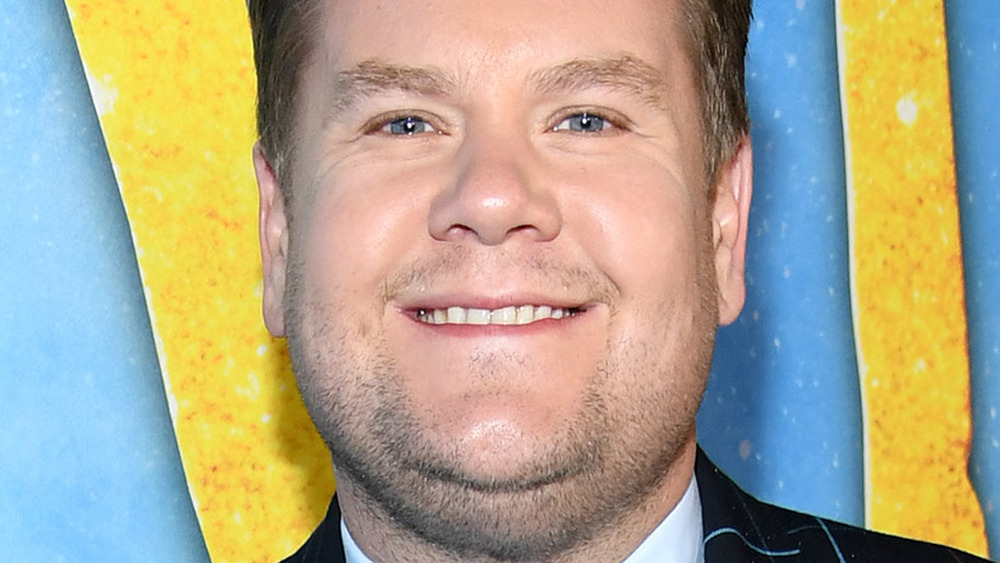 Kevin Mazur/Getty Images
Talk show host James Corden amassed a large net worth over his years in show business. He is most well known for his smash hit, Carpool Karaoke. It's easy to feel envious of his memorable sing-along car rides with singers like Adele, Elton John, Britney Spears, and many other recognizable music talents. Among his most memorable segments of the popular show occurred when he filmed Carpool Karaoke: When Corden Met McCartney, Live From Liverpool with Paul McCartney (via YouTube). The duo sang many Beatles hits together, and Corden won a Primetime Emmy Award for Outstanding Variety Special (via Television Academy — Emmy Awards). 
The Internet received quite a shock when a Tweet revealed that Corden doesn't drive during the singing segments. Despite the drama surrounding the surprising news, he successfully hosts The Late Late Show, which he took over from Craig Ferguson in March 2015, earning multiple Emmy nominations for his work.
Throughout the years, Corden has had some questionable roles in films like Cats and Netflix's, The Prom, which earned Corden a Golden Globe nomination, angering fans. While Corden's role in Cats isn't his most memorable or funny, it is among the many jobs he's had that added to his impressive net worth over the years. The money funds Corden's insanely lavish lifestyle, where he enjoys taken trips with celebs like Harry Styles and Adele. During their New Year's trip, the trio signed a receipt with a "$2,020 tip left on a $472 bill and the handwritten words, 'Happy New Year!'" E! News reported. 
James Corden's impressive salary boosts net worth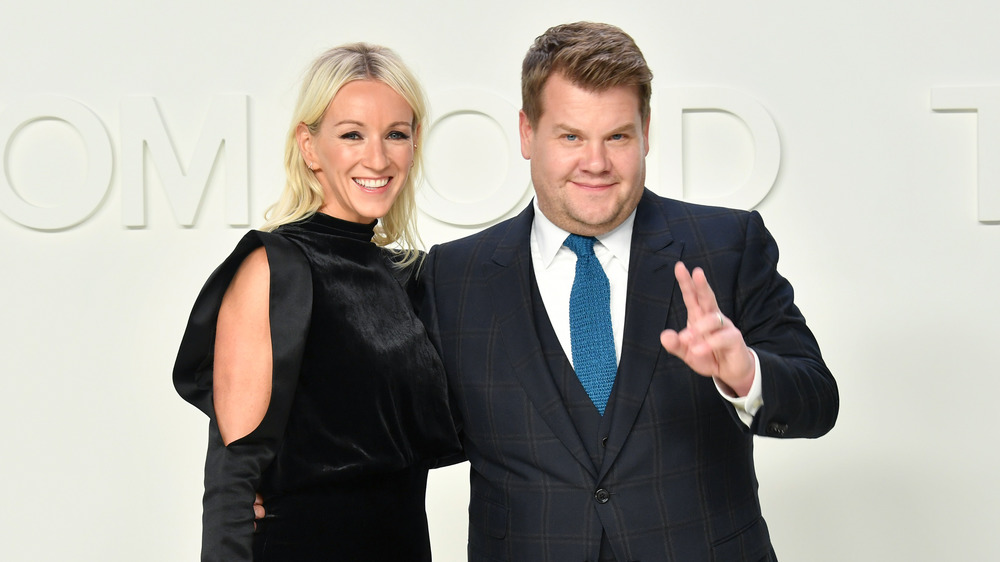 Amy Sussman/Getty Images
Corden, a London native, built his wealth starting with bit parts in movies at age 18. Displaying his flexibility as an entertainer, he starred in commercials and appeared on several popular television series in the United Kingdom, like Hollyoaks and Little Britain. His first big success came with the show, Fat Friends, and his acting earned him a Royal Television Society Award nomination. Another big-time hit for Corden was the TV show, Gavin & Stacey, and Carpool Karaoke originally aired as a skit on the series. It grew into something more due to its popularity. Earlier this year, Corden interviewed Prince Harry on The Late Late Show. During his appearance, the Prince, who is no longer a working senior member of the British Royal Family, revealed his son Archie's first word and other interesting insights into his home life with his wife, Meghan Markle. 
James Corden's net worth is an impressive $70 million, according to Celebrity Net Worth. With a salary of $9 million, the 42-year-old continues building his fortune. In 2012, he married Julia Carey, and the couple purchased a $10 million mansion in Los Angeles' Brentwood neighborhood from Modern Family co-creator Steve Levitan. They share a son and two daughters.