Why James Corden's Golden Globes Nomination Has Fans Seeing Red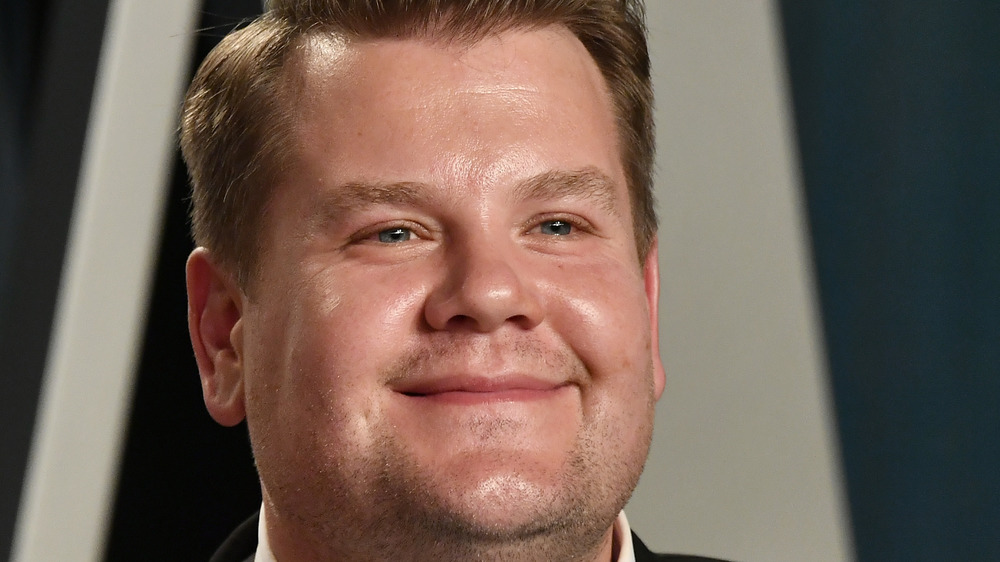 Frazer Harrison/Getty Images
The 2021 Golden Globes nominations were just announced, and predictably, the lineup drew equal shares of cheers, gasps, and derision. Among the bits of good news was that the Best Director, Motion Picture category included three women for the first time ever (via US Weekly). Fans of Schitt's Creek and The Crown were happy to see these shows well represented in major categories, and it's generally agreed that stars like Viola Davis, Daisy Edgar-Jones, Olivia Colman and Lin-Manuel Miranda deserved the nods they got. On the other end of the spectrum, the snubs of I May Destroy You, Bridgerton, and Spike Lee's Da 5 Bloods left viewers and critics in utter shock.
One nomination, however, is being met with absolute fury on social media. James Corden, the British performer and host of The Late Late Show With James Corden, got a nod for best actor in the Musical or Comedy Motion Picture category — and people are just not having it.
James Corden's performance in The Prom offended many viewers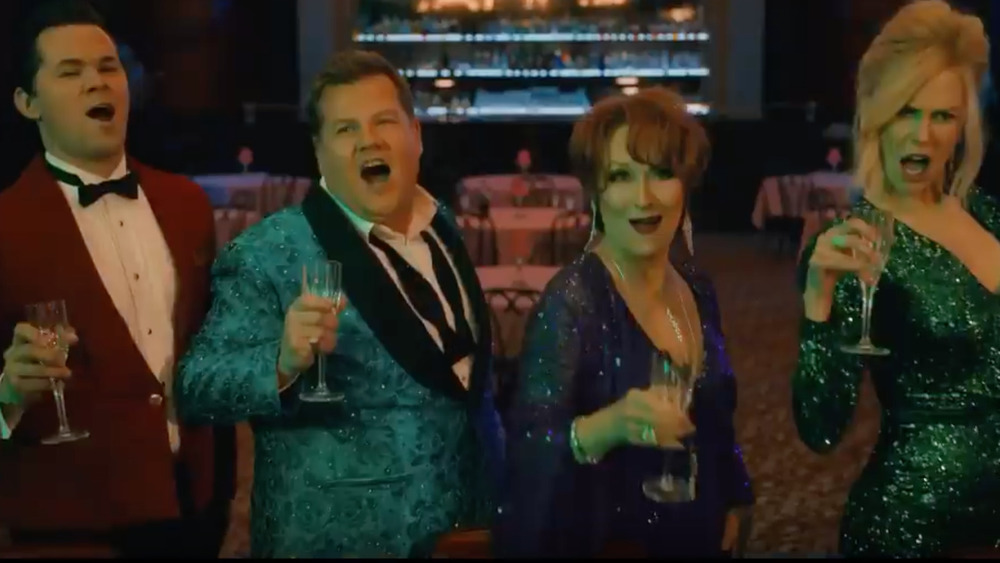 YouTube
Corden was nominated for starring in The Prom, a Netflix release based on the hit Broadway show. He plays Barry Glickman, one of a group of ego-ridden actors recovering from a major flop (via Yahoo). Hoping to make some headlines, they visit small-town Indiana to support a girl who's being banned from the school prom for wanting to bring her girlfriend. The late-night host is no stranger to musicals — he previously starred in Into the Woods and Cats — but this time around, people found his performance tone-deaf. Why? The character is gay, and Corden plays him as over-the-top flamboyant — which struck viewers as offensive coming from a straight actor. 
Twitter exploded with anger and snark. Responses included: "I did a better job acting straight for years than James Corden did for acting gay. Where's my Golden Globe?" "James Corden (a cis hetero man) getting nominated for a golden globe for playing a caricature of a stereotype of a feminine gay man is ..... interesting." "There are literally hundreds, if not thousands of gay actors who could have played that part ... who don't get hired because of their sexuality." "In a movie about gay rights ... the irony of this whole situation upsets me." Other users were furious that Corden's costar, Meryl Streep, was left off the nominees list for the first time in forever.
Corden has yet to comment on the backlash over his nomination, but this would be a great opportunity for him to open a discussion on how Hollywood portrays the LGBTQ+ community.