Sister Wives' Janelle Brown Opens Up About Her Cancer Diagnosis
Janelle Brown, star of the long-running hit TLC series Sister Wives, took to Instagram on March 7 to reveal her surprising and scary cancer diagnosis. In a lengthy post on the social media platform, Brown revealed that it was actually fans of the reality show who urged her to get a mark above her lip checked out after they noticed a growing "blemish" on her face in recent episodes of the show. The caption was accompanied by a photo of Janelle with a gauze dressing where her "blemish" used to be.
"Many of you have been noticing and reaching out to me about the blemish above my lip in the new episodes. I am posting this picture hopefully for awareness," she shared with followers. "I started to see what looked like a scar develop in an area on my lip where all of my cold sores for the past two decades have erupted. At first I thought it was a new cold sore forming but then it never developed and just stayed." Brown went on to detail her tactics for trying to get rid of the "scar," telling fans that she "started treating it with every scar medication" she could find, but nothing was working.
Covid restrictions delayed Janelle Brown's medical appointment
When the TLC star finally went in for her appointment, her doctor delivered some surprising news to her: she had skin cancer. "It was a basal cell carcinoma, skin cancer, non malignant, but it still needed to be removed. I am happy to report that it was removed and all is well," she shared with her 411K Instagram followers, warning them that although she's always been diligent about applying sunscreen, she wasn't completely protected from the sun's harmful rays.
(Note: some Instagram users pointed out that "non-malignant" means "non-cancerous," but Brown likely meant "non-metastatic," which according to the National Cancer Institute, is defined as "cancer that has not spread from the primary site [place where it started] to other places in the body.")
"You have to know that I am very very careful to always apply sunscreen," she wrote. "I have always burned so easily so really cannot go out, ever, without some sort of protection." Brown then went on to explain why she was sharing her story, and hopes that she is "helpful to some" by doing so. "I am sharing to say that, even if it seems like it couldn't be skin cancer, it doesn't hurt to have your doctor look at it," she finished.
Fans offered Janelle Brown well-wishes for a speedy recovery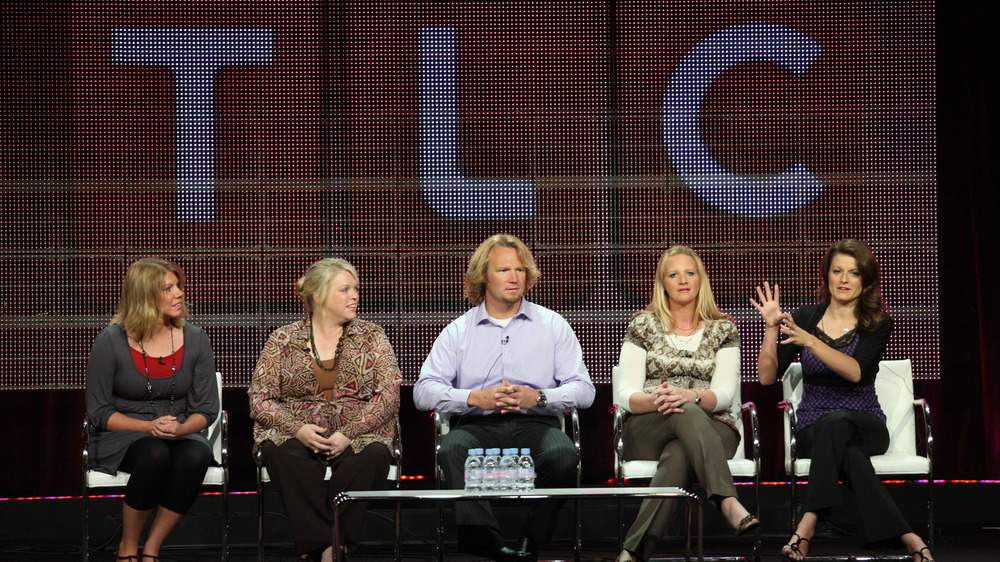 Frederick M. Brown/Getty Images
Fans and followers flooded the reality show star's comments with not only sentiments of good health and healing, but also, messages of thanks for the courage in sharing her journey. "Thank you for sharing!! I'm sure someone out there will be helped by it!!" one fan wrote, while another said, "Janelle I have always worried about that above your lip and didn't know how to address it without invading your privacy. I am so glad it is now sorted."
One Instagram follower even shared their own story about their battle with basal cell carcinoma, revealing, "I had a white spot on the side of my nose that grew slowly over a year and a half. When I finally went in to get it checked the dermatologist told me before he biopsies it that he was 99% sure it was basal cell carcinoma. I lost the left side of my nose and a few layers from the tip of my nose. 4 surgeries over 5 months to reconstruct. I am so glad you got it taken care of. Best wishes for a quick recovery. Make it a point to get a full body check every year because you just never know."