Are Antibacterial Clothes Really Worth Your Money?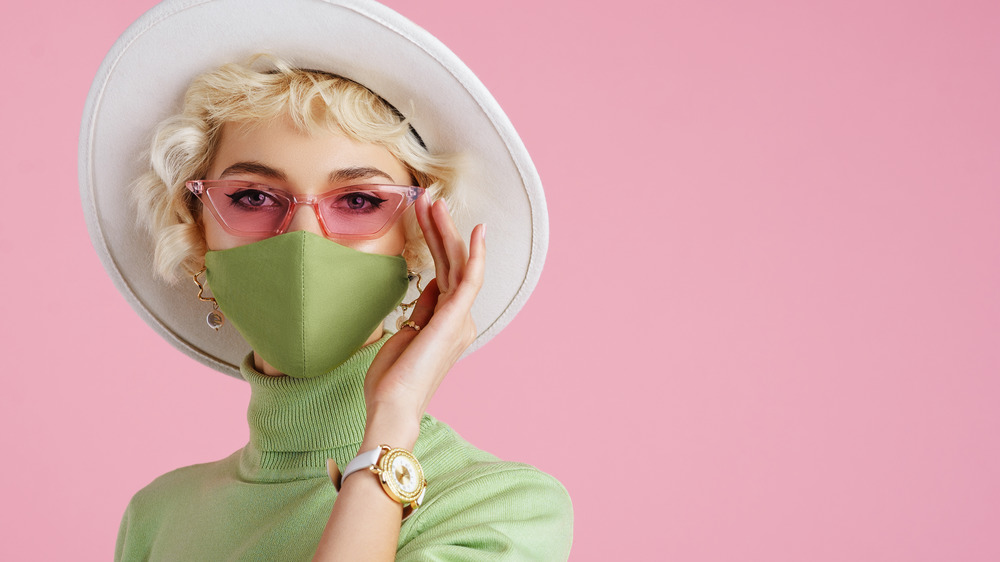 Shutterstock
From one-arm dresses to sweater crop tops, you may have thought you'd seen everything from the fashion world. But now, clothing companies are coming out with clothes that look stylish and claim to fight off bacteria. That's right, fashion companies now are working to create safer clothing. What makes them antibacterial, you may ask? Well, they embed the clothing fibers with special elements, such as silver, copper, and even peppermint, according to Vox. These types of materials are less hospitable to micro-organisms, even after a few rounds in the laundry (via Wise Geek). 
One such material is called VIROFORMULA, which claims to "kill bacteria upon contact" due to the silver-based technologies, per the company's website. Also getting on board the trend is US Denim Mills, which is mass-producing the anti-microbial fabric Safe for US. Per Sourcing Journal, they utilize biodegradable fibers and then employ a special sewing motion to make the fabrics.
While it sounds exciting, keep in mind that antibacterial clothing can be an investment, including $98 scarves and $120 pants. So just how effective are these items?
There are some questions about antibacterial clothing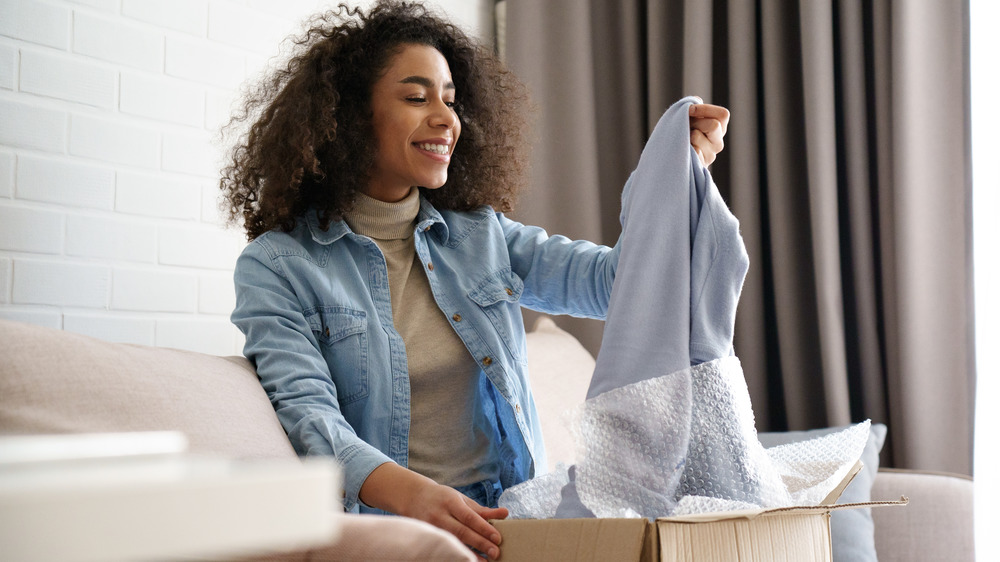 Shutterstock
While this seems like a miracle to some, others are more skeptical of the concept. It's amazing that the fashion industry is working to make safety the number-one priority, experts claim to read between the lines. Abisola Olulade, a board-certified family medicine physician, stated, "Antibacterial is something that inhibits the growth of bacteria ... This does not necessarily mean they are antiviral, which is directed against specific viruses" (via Real Simple).
Experts also want people to keep in mind that antimicrobial technologies are not very effective in preventing the spread of the COVID-19, since it's an airborne disease. Gan Eng Cern, a surgeon and ENT specialist in Singapore, noted, "They can give consumers a false sense of security." What's more, international publications like Natural Health News have expressed concern in the potential environmental threats such as the embedded fibers not breaking down over time, leading to more waste.
The bottom line? "Maybe I would wear a mask [with] effective antimicrobials on it," says Rachel McQueen, a specialist in textile science and associate professor at the University of Alberta (via Vox). "Jeans, probably not."