The Surprising Thing An Accent Expert Noticed About Prince Harry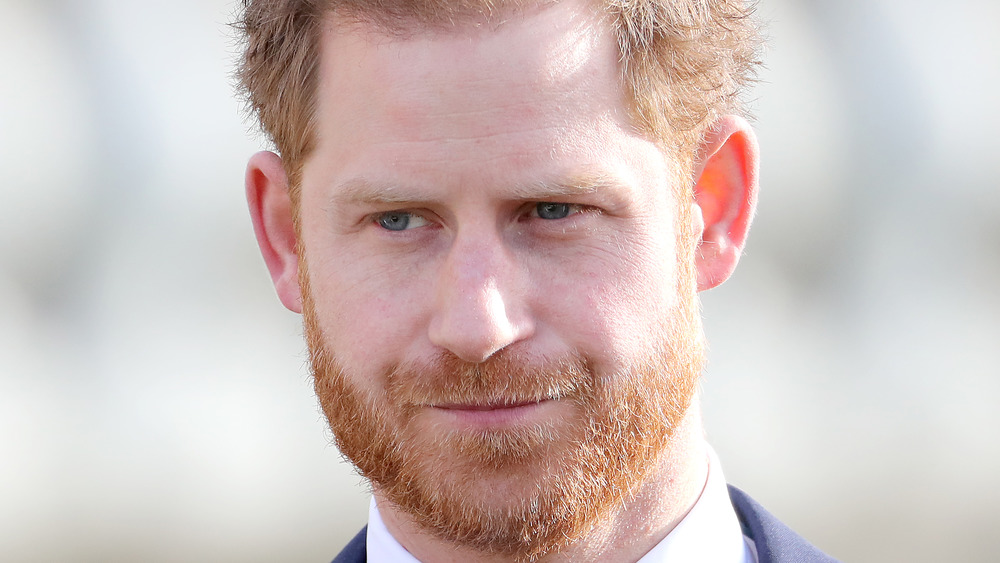 Chris Jackson/Getty Images
Oprah Winfrey's groundbreaking interview with Meghan Markle and Prince Harry is basically all everyone's been talking about since the explosive tell-all aired on CBS on March 7. And while people everywhere have been busy dissecting what Meghan and Harry shared about their not-so-stellar experience as royals, some may have noticed that Harry's once-strong British accent has seemingly changed since he and his wife left the royal family and settled into their new home in Southern California.
Behavior expert and language specialist, Judi James explained to the Daily Mail just why Prince Harry's accent sounds a bit different than it used to. "Harry has been in lockdown with Meghan and he clearly adores her so it would be natural for him to pick up on some of her way of speaking, too," James told the UK outlet on March 9, adding that he's now noticeably "blending" words and has "a rising inflection" in his tone.
"You can see that through a couple of things, 'I' comes out as 'Ay' and when he says 'herself' he stresses the 'self,'" James continued.
Prince Harry's accent may change even more in the future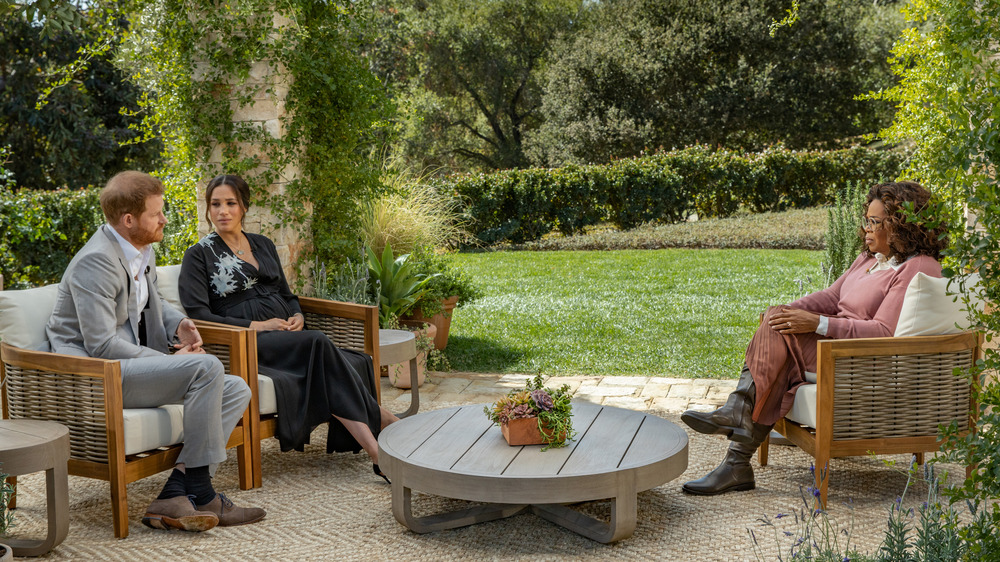 Handout/Getty Images
"Once lockdown ends and he is socializing with other U.S. people I'd expect it to be even more dramatic," the leading communication expert shared, adding, "I would have expected this accent change to have been more pronounced though, to be honest." James also said that Prince Harry's ability to adapt to his surroundings is a trait that he likely inherited from his late mother, Princess Diana. "Harry, like many of us, has a tendency to adapt to his surroundings by mirroring and it was a trait that his mother Diana was good at too," James shared.
In a study done by McGill University, linguist Morgan Sonderegger further explained why some people's accents change when their surroundings change. "People differ a lot in how susceptible their accents are to change over months — we can think of 'changers' and 'non-changers.' This might help explain why some people never 'lose' their accent when they move to a new place, while other people's accents change so completely that people are surprised to learn where they are originally from."
Prince Harry isn't the only one whose language has changed over the last couple of years. "Meghan was the all-American girl before she met Harry, but since living in the UK she's adopted certain phrases," a source shared with The Sun in 2020 (via Marie Claire). "Her staff think it's amusing to listen to an American celebrity using Britishisms. She's often heard saying, 'Oh dahling.'"
Social media users also noticed a change in Prince Harry's accent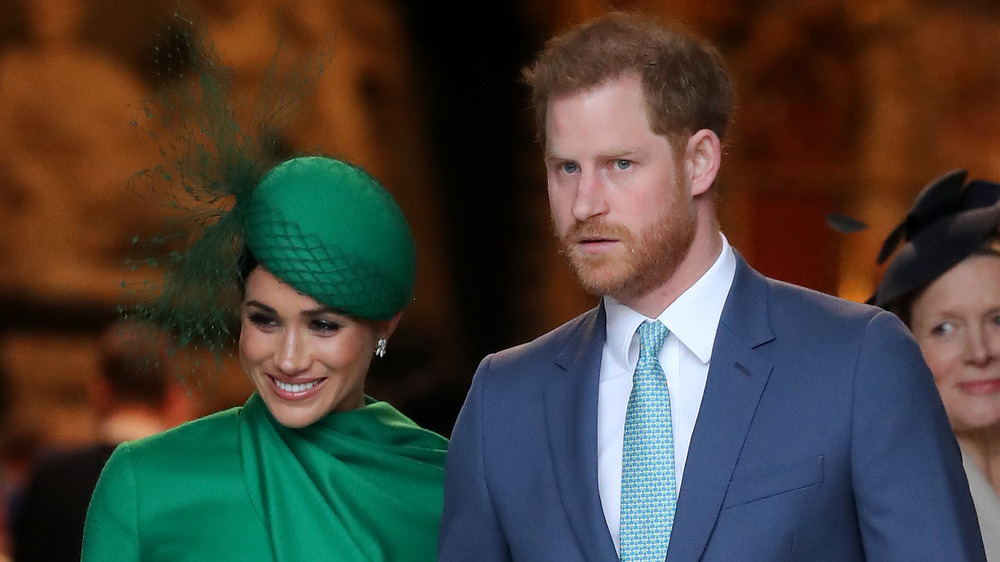 Chris Jackson/Getty Images
Language experts weren't the only ones who noticed that Harry was speaking with a bit of a different accent during his interview with Oprah. "Did anyone else notice Prince Harry is acquiring an American accent?" tweeted one fan. While another posted, "Anyone think Harry has developed a wee bit of an American accent? Or is he just really, really, really posh?"
Some Twitter users admitted they were surprised that Prince Harry had a British accent at all, with one fan noting, "Me forgetting that prince harry speaks w a british accent and not an american one ... is a very american thing for me to do." And another struggled to keep up, tweeting, "If i ever meet Prince Harry i'd need real life subtitles cause i really can't follow his accent."
Guess we'll have to wait for more interviews further down the line to really see if Prince Harry's accent completely changes while living in America!