Harry And Meghan Reveal How Megxit Really Went Down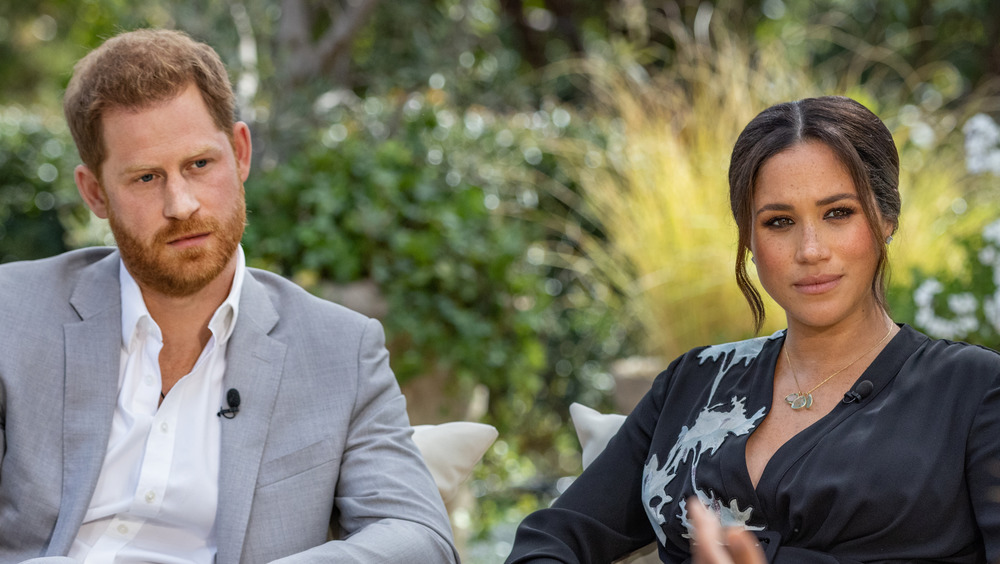 Handout/Getty Images
To hear the British press tell it, Prince Harry and Meghan Markle's decision to step back from major royal duties was a slap in the face to both the queen and to centuries of royal tradition. The move was dubbed "Megxit" by wags, adding fuel to the murmurs that Meghan was a Yank intruder out to separate her husband from his family and from his duties as Prince Charles' second son.  
The couple took a year to live independently, moving to coastal southern California with son Archie and enjoying their time away from media scrutiny. In January 2021, they told the queen they would be making their decision final. The choice came at a cost: They lost royal patronages to such organizations as the London Marathon Trust and the Royal National Theater, and they will no longer use the titles "His and Her Highness."
The couple took the opportunity to address their choice and the rumors with Oprah Winfrey in their newsmaking special, Oprah with Meghan and Harry.
Prince Harry denied 'blindsiding' the queen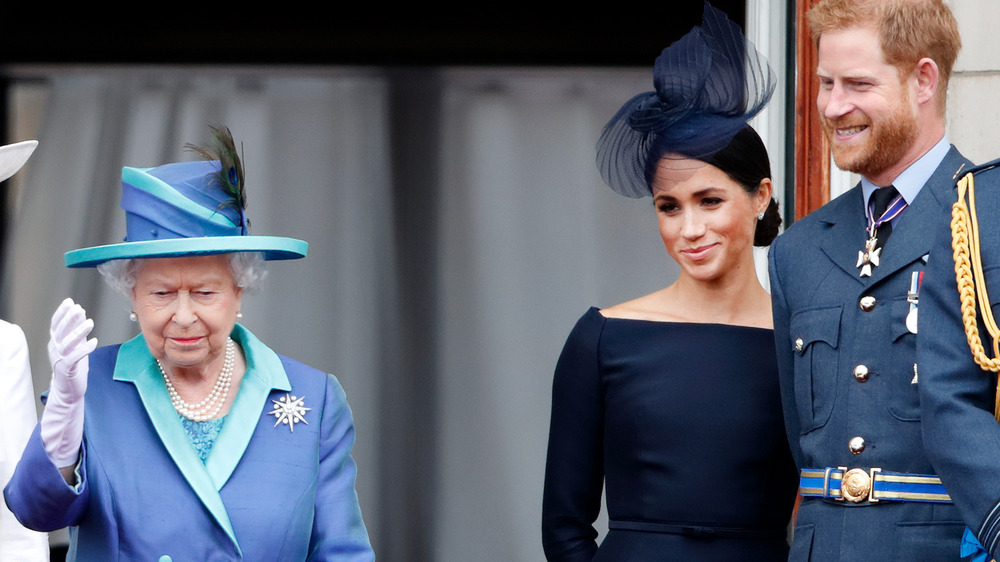 Max Mumby/indigo/Getty Images
Oprah asked the prince to address the accusation that he and Meghan "blindsided" the queen with Megxit by not alerting her first. He firmly denied this. "I have too much respect for her," Harry said, adding that he did, in fact, discuss the decision with her long beforehand, and that he, Meghan, and little Archie are in close communication to this day.
British tabs have suggested that Meghan was the one who really wanted to leave the pressures of royal life, and Oprah asked the couple about this. "It's amazing how they accuse Meg of everything!" Meghan said. "I left my career, my life, to do this." Oprah then asked Harry whether he would have made this move if he'd never met Markle, and he admitted, "No."
But the prince added that it wasn't until Meghan entered his life that he realized he even had an option. "I myself was trapped. I didn't see a way out. I was trapped, but I didn't know I was trapped. But the moment I met Meg and our worlds collided in the most amazing of ways...," he smiled. Harry noted that, as direct heirs to the throne, his father and older brother don't have that freedom.
Oprah then asked the prince what his late mother, Princess Diana, might have thought of their choice. He truthfully responded, "I think she would feel very angry at how this has panned out ...but she would have wanted us to be happy."