Reality Steve Has A Bombshell Announcement On The Next Bachelorette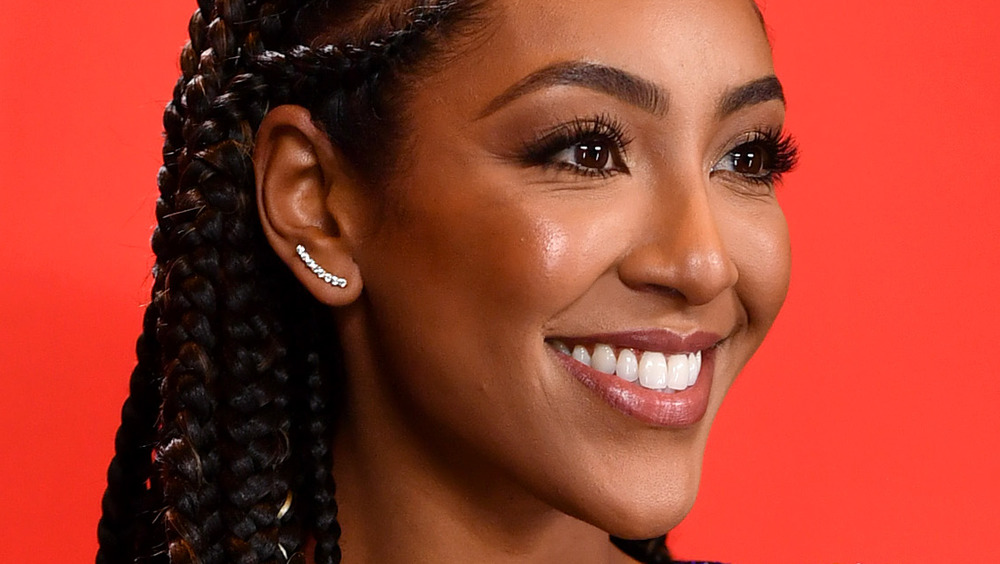 Emma Mcintyre /ama2020/Getty Images
Caution: Spoilers ahead!
Whatever you might think about spoiler-expert Reality Steve, he certainly knows how to keep Bachelor Nation up to date on the latest drama. Before the final episode of Matt James' season of The Bachelor, for instance, he let slip that the winner was Rachael Kirkconnell. Later on, Reality Steve was one of the first to suspect that James and Kirkconnell broke up over backlash from Kirkconnell's past racist actions, via Life and Style Magazine.
More recently, the infamous blogger divulged a juicy secret: Katie Thurston is expected to be named the next Bachelorette for the franchise's 17th season. "The more things change, the more they stay the same," he wrote in a tweet on March 3rd. "The original spoiler I reported seems to be correct. Katie Thurston is set to be announced as the 'Bachelorette' in the coming days."
What more could Reality Steve have to tell us, then? Apparently, Katie Thurston is no longer the biggest news. As revealed in the Reality Steve Blog, The Bachelor franchise will air two of The Bachelorette this year, plus one season of Bachelor in Paradise.
And who will star of this second Bachelorette season be? According to Steve, it's Michelle Young.
Who is Michelle Young?
For those who need a little catch-up on Bachelor history, Michelle Young was a contestant on Season 25 of The Bachelor with Matt James. Though she didn't make her debut until episode 4 along with four other women (another Bachelor trick to keep viewers on their toes), Young nearly won James' heart by making it to the final three, according to Marie Clare.
The 27-year-old may not have been well received by the other contestants, but many Bachelor fans thought she was compassionate, accomplished, and kind, via Parade. It makes sense, then, that The Bachelorette producers wanted her to have her own season.
However, some Bachelor aficionados had their doubts about the prediction. Reality Steve was quick to respond.
"I'm sure some are asking, 'If they wanted Michelle, why didn't they just give her the season about to be filmed? Why have Katie as the Bachelorette up first?'" he wrote. "The reason is that Michelle did not want to leave her class again to start filming in a few weeks (meaning she'd miss most of the remainder of her school year), hence the reason she is getting her own season this summer when she's out of school. That's the 'twist' or 'curveball' you'll see announced on the ATFR [After the Final Rose] on Monday."
If Reality Steve is right, Michelle Young will be the show's third Black lead, following Rachel Lindsay and Tayshia Adams.