The Real Reason Jennifer Garner's Daughter Was Kicked Off Her Soccer Team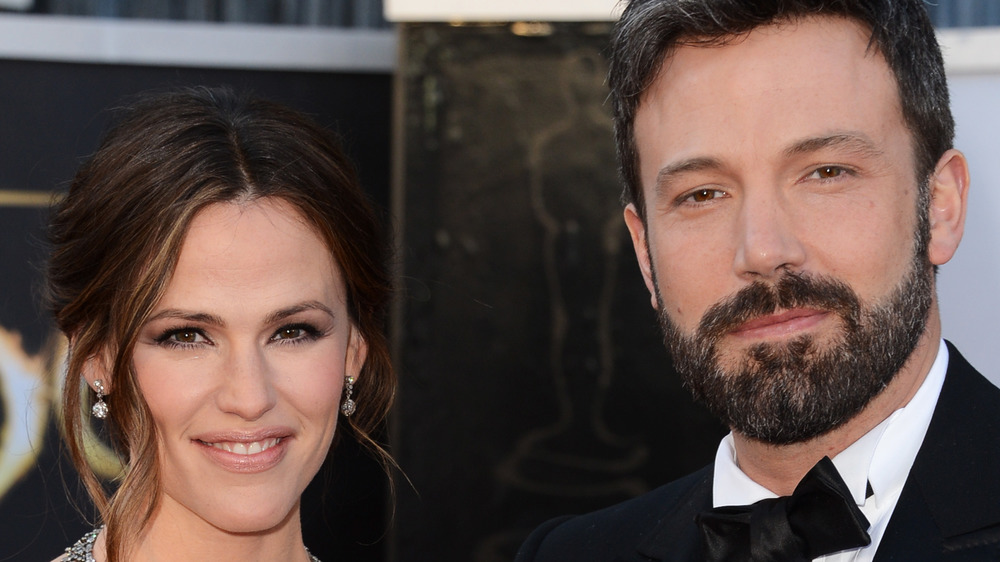 Jason Merritt/term/Getty Images
In 2018, fans everywhere were heartbroken when stars Ben Affleck and Jennifer Garner announced they were getting a divorce after 13 years of marriage. The Good Will Hunting and 13 Going on 30 stars first met when they both appeared in the film Pearl Harbor in 2000 (via Insider). 
At the time, Garner was still married to then-husband Scott Foley. It would take four more years, an onscreen reunion in Daredevil, Garner's split from Foley, and Affleck's broken engagement with Jennifer Lopez to get the two together.
And while their marriage might not have lasted, both Garner and Affleck remain committed to their three children (via Vanity Fair), Violet, 15, Serafina, 12, and Samuel, 9. Unfortunately, the paparazzi remain as committed to following and snapping pictures of the Garner-Affleck children as they are to the stars themselves.
Garner recently opened up to The Hollywood Reporter about the difficulties of parenting while in the public eye.
Jennifer Garner's daughter Violet says the paparazzi cameras are "scary"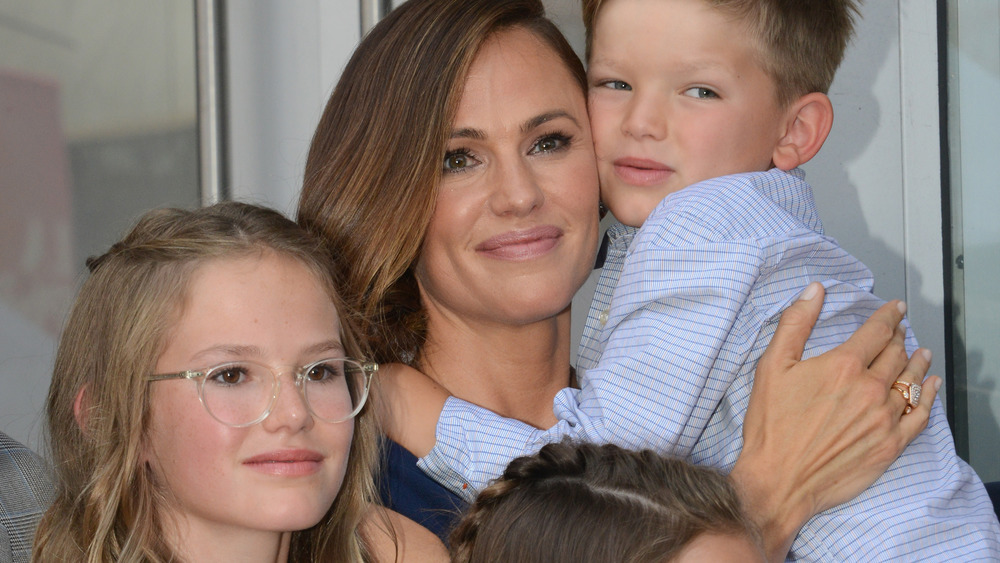 Albert L. Ortega/Getty Images
Violet Garner Affleck has spoken out about the dangers that come with being the child of celebrities (via The Hollywood Reporter). At 5-year-old, she asked to leave her soccer team because of the attention her family caused.
"Violet's hyper-articulate — she is Ben Affleck's daughter," Jennifer Garner recalled, "and she stood up on a chair in a little velvet dress, with her hair a bit back and her glasses on and she didn't say her R's right, and she said, 'We didn't ask for this. We don't want these cameras, they're scary. The men are scary, they knock each other over and it's hard to feel like a kid when you're being chased.'"
Shortly after, Garner helped turn a bill into a law that safeguards children from paparazzi when she, along with Halle Berry, testified before the California Senate Assembly Committee on Public Safety (via TODAY).
"I think that there's an idea that because our pictures are everywhere that we are complicit in it," Garner told TODAY at the time. "When really what happens is they're waiting outside our door every single day. I can't go to the mailbox without getting my picture taken. And so I don't."
However, the famous children know how to have some fun with the paparazzi when appropriate, for example, by putting a cardboard cut out of their dad's former Ana de Armas in front of his home, all while laughing about it with the actress (via The Sun).