Here's What Post Malone's Circles Really Means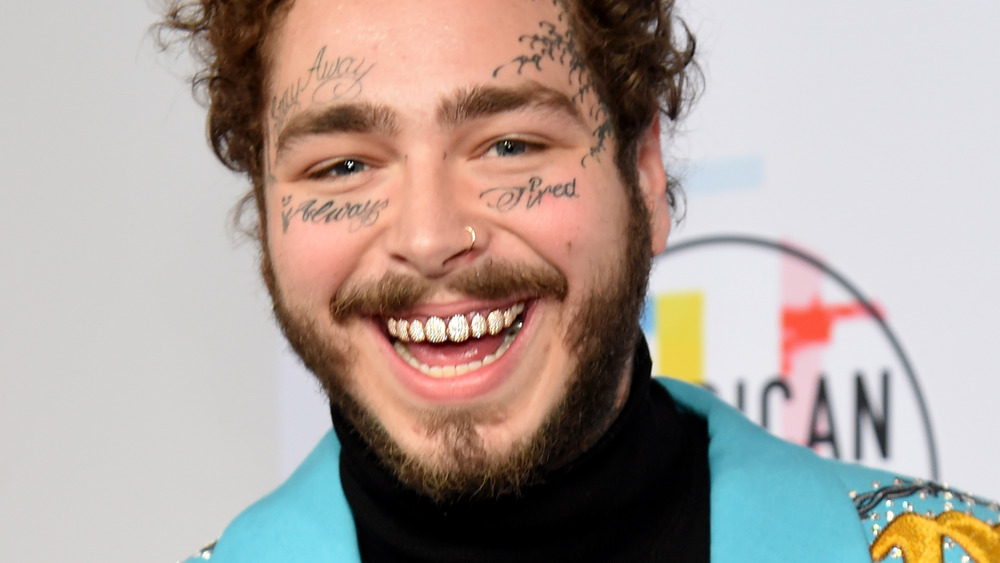 Kevin Mazur/Getty Images
Post Malone is an artist who wears his heart on his sleeve — quite literally, with his face tattoos encouraging others to "stay away" while simultaneously letting everybody know he's "always tired." The artist born Austin Post has released several attention-grabbing, chart-topping singles since bursting onto the scene, each one more of an ear-worm than the last, from the dreamy "Sunflower" to the unavoidable "Rockstar." Malone recently took to the stage to perform a selection of hits from his back catalog for Pokémon's 25th anniversary virtual celebration. 
Among the chosen tracks was "Circles," which was released in 2020 and spent a whopping 26 weeks on the Billboard chart, peaking at no. 49. As Post Malone songs go, it's more introspective and wistful than something like "Rockstar," but it's also defiantly upbeat. The rapper and singer appears to be struggling with a rapidly dissolving relationship but also can't seem to completely let go. As the lyrics — per Genius – detail, sometimes it's hard to say goodbye even when you know it isn't right. 
Post Malone is struggling with a dead-end relationship in Circles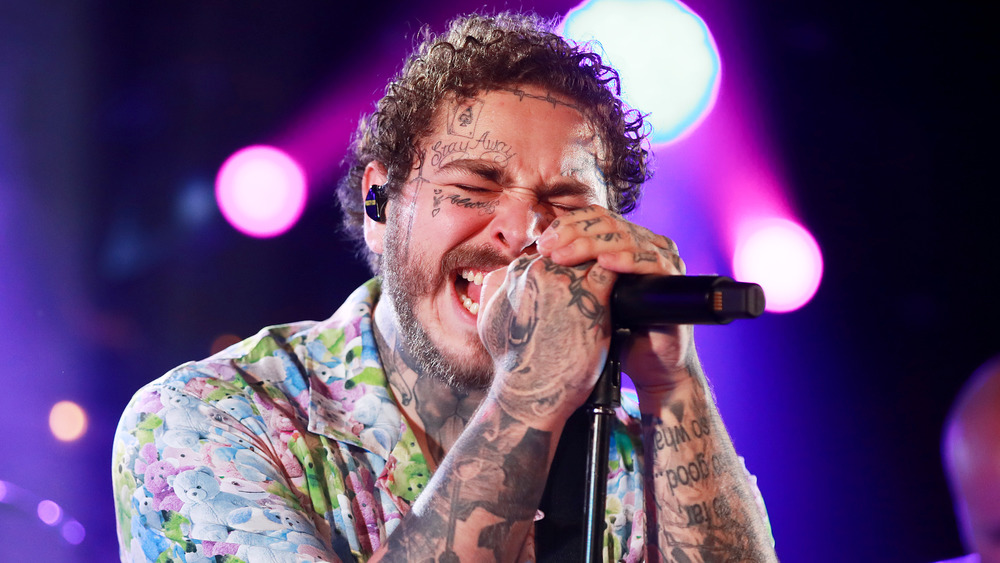 Rich Fury/Getty Images
Post Malone's "Circles" is about the protagonist, presumably the man himself, being stuck in a constant loop of breaking up and getting back together. Although both parties evidently want to make it work, they can't seem to figure things out. "We couldn't turn around 'til we were upside down," reads the first verse, suggesting the couple didn't try to fix things until the relationship was destroyed. The narrator admits, "I  couldn't be there even when I tried," but also argues, "You  don't believe it, we do this every time," referencing their vicious cycle. The chorus describes their love going "cold" as Malone begs his paramour to finally give up on them since "we're running in circles." 
In the second verse, the narrator acknowledges that, on some level, he "knew that this was doomed from the get-go." He also suggests the parties were sidetracked by their physical connection, mistaking it for something more. "I got a feeling that it's time to let it go, let it go," the rapper notes. Overall, "Circles" is quite a mature departure for Malone. The song acknowledges a dodgy pattern and seeks to correct it, which is something many listeners can relate to on some level. As Slate notes, the track was a major moment for Post Malone because it represented his move away from hip-hop toward something more akin to pop domination. Naturally, "Circles" is a banger too, which certainly helps his case.