Here's Why Veronica Mars Was Really Canceled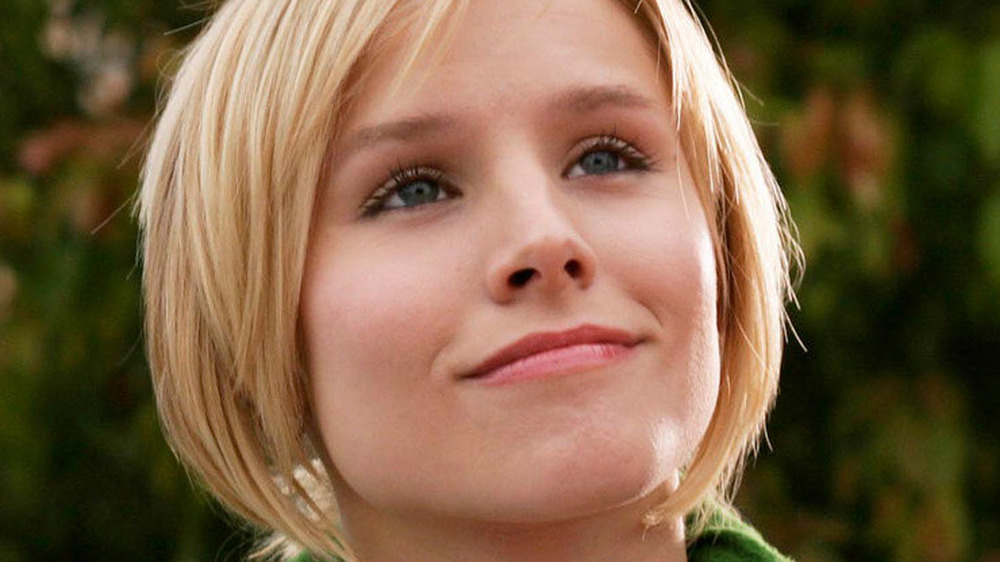 The CW
For three glorious seasons, Veronica Mars had us all hooked on the devious goings-on in the fictional town of Neptune, California. The titular character, a teenage sleuth who worked alongside her P.I. father to solve crimes while also dealing with the pressures of high school, became an instant feminist icon thanks in large part to actress Kristen Bell's sarcastic, deadpan delivery. Her on-again, off-again relationship with bad boy Logan (Jason Dohring), meanwhile, grounded the story amid the madness. 
The show was initially cancelled in 2007, but diehard fans worked together to crowdfund a movie. Veronica Mars was released in 2014 (per IMDb) and, although critics were lukewarm, fans flocked to support it. The popularity of the film adaptation led Hulu to resurrect the show for a fourth season, released in 2019. The devastating ending (per Vox – no spoilers here) left many scratching their heads about how Veronica Mars could continue and, indeed, it didn't. But, why was the show canceled in the first place? 
Veronica Mars suffered from poor ratings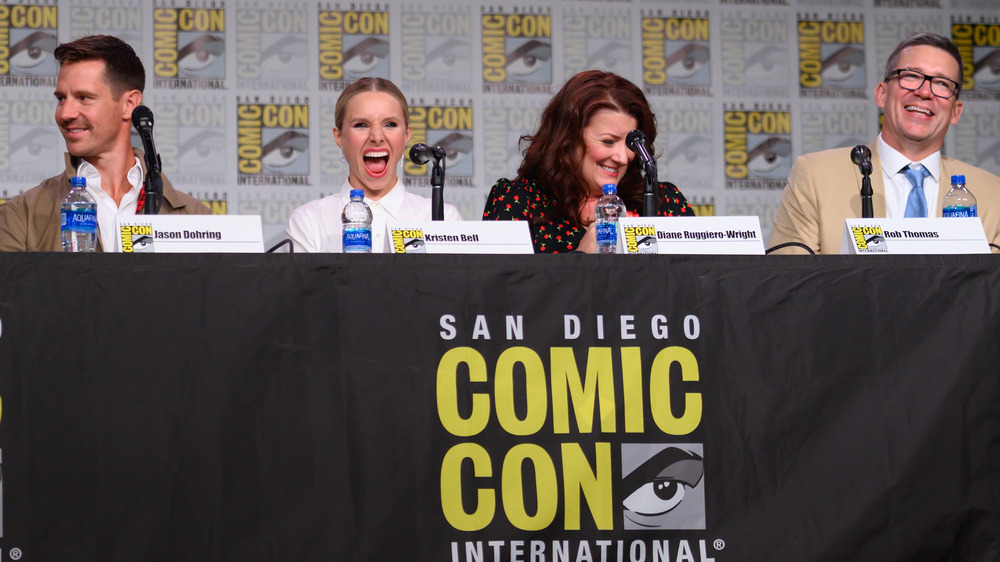 Daniel Boczarski/Getty Images
As The Washington Post reports, the simple matter of low ratings led to the show's initial cancellation following its third season. Veronica Mars began life on UPN but, when they merged with WB to become the CW network, it was given a whole new lease on life. Unfortunately, on the new network, there was too much competition from other shows and, as per IGN, at the 2007 CW Upfront, they confirmed the show would not be coming back. Series creator Rob Thomas suggested a reboot with an older Veronica working at the FBI, but CW passed. As the Post notes, however, WB subsequently agreed that if Thomas could raise $2 million through Kickstarter, they'd provide the rest of the budget for a film. 
Fans ultimately raised close to $6 million. At the time, Thomas acknowledged, "It's strange how much momentum there was being off the air for seven years. We were never on the cover of magazines when we were on the air ... seven years later, we're on the cover of Entertainment Weekly. It made my head spin." Although season 5 has long been speculated, as E! News notes, nothing is in the works. But an insider advised, "Though in true Veronica Mars fashion — never say never!" At the 2020 Television Critics Association winter press tour, Hulu boss Craig Erwich argued there's plenty of Veronica Mars to discover on the streaming service, but he should know that for fans, it's simply not enough.