Why People Are Talking About Meghan Markle's Travel Overseas As A Royal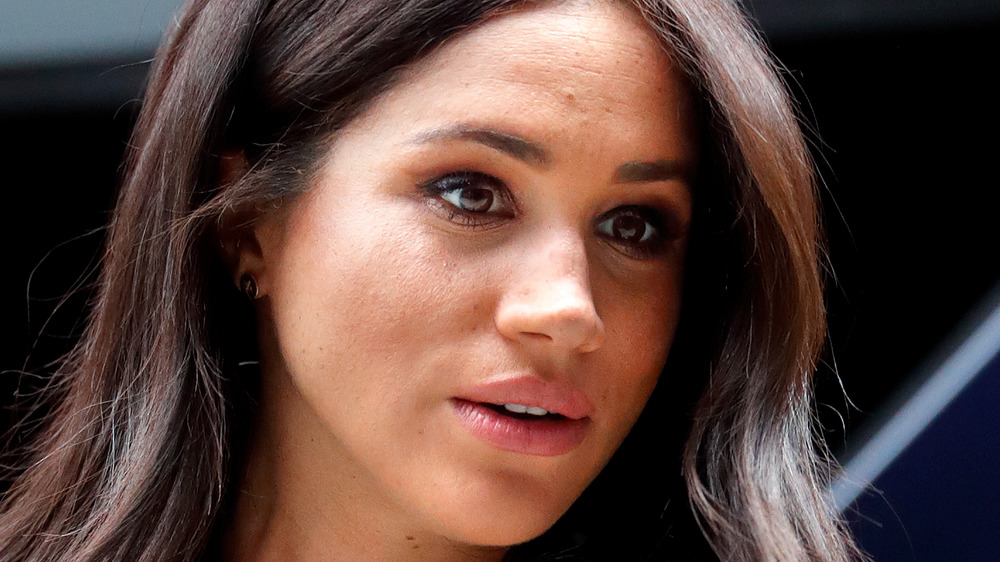 Max Mumby/indigo/Getty Images
During the most-talked-about interview possibly ever, Meghan Markle shared with Oprah Winfrey she tried to get help for her mental health struggles while pregnant with Archie, but was denied by the royal family. When asked why she didn't just go to a hospital, the Duchess of Sussex claimed she couldn't because — among other reasons — her passport had been taken away once she began dating her future husband.
"You couldn't just go," Meghan informed Oprah during the tell-all. "You couldn't. I mean, you have to understand, as well, when I joined that family, that was the last time, until we came here, that I saw my passport, my driver's license, my keys," she said (via Page Six). "All that gets turned over. I didn't see any of that anymore."
While a royal expert later noted this measure was likely a part of the protocol in place for protecting Meghan, it seems now her assertion about her identity is being called into question (via Page Six). This is because according to Page Six, the former royal enjoyed more than a dozen personal trips to ten different countries after she started her relationship with Prince Harry. And logically, one would think Meghan could not have traveled without any forms of ID.
Not every royal has a passport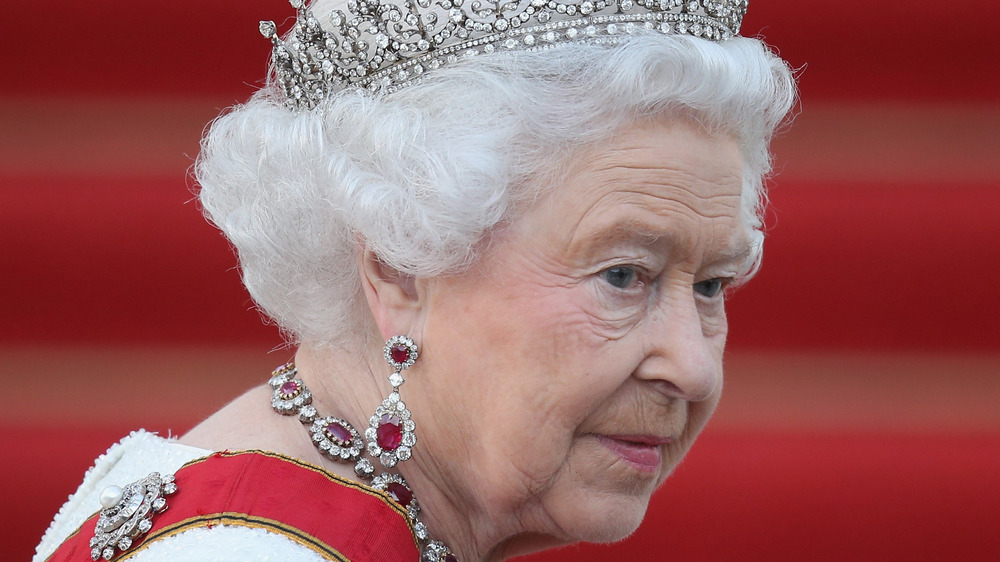 Sean Gallup/Getty Images
It isn't impossible that a royal official could have held onto Meghan's passport and shared it upon her arrival to various places, since it isn't clear whether she was accompanied by security or other representation on any of these trips.
And, as royal author Margaret Holder confirmed to The Sun, "Of course the Royal Family would want to keep Meghan's passport safe." But she also noted, "It's unthinkable she didn't carry it for personal and private trips such as her New York baby shower, travelling to see friends in Canada, partying in Amsterdam and going to Lake Como with George Clooney."
Interestingly, although other members of the royal family, including Prince Harry, as well as Kate Middleton and Prince William, would also require ID to travel, the Queen herself does not have a passport, with Independent noting the document is issued in her name.