The Shocking Amount Of Time Meghan And Kate Have Gone Without Speaking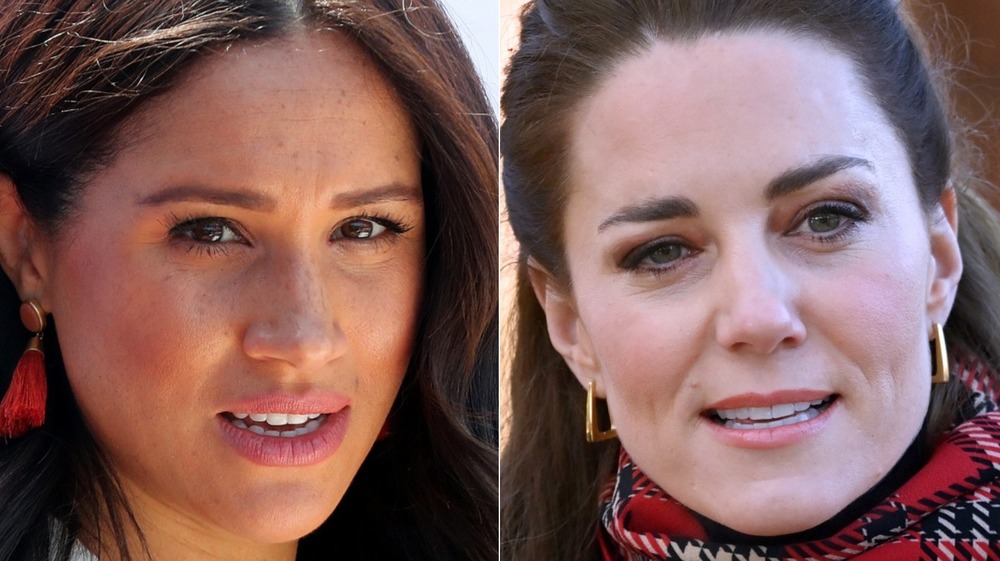 Chris Jackson, Pool/max Mumby/Getty Images
On Sunday, March 7, 2021, millions of viewers in the United Kingdom and the United States tuned in to Oprah Winfrey's tell-all interview with Prince Harry and Meghan Markle. Apart from alleging that there was a member of the royal family had discussed Archie's skin color, Markle discussed her relationship with members of the royal family, including her sister-in-law, Kate Middleton. Within the first 30 minutes of the interview, Markle admitted that one news story that came out shortly after her 2018 wedding, which detailed how she allegedly made Middleton cry during an occasion leading up to the royal event, was incorrect. In fact, according to Markle, the opposite happened — Middleton reportedly made Markle cry. "The reverse happened," Markle told Winfrey during her interview, according to Us Weekly. "A few days before the wedding she was upset about flower girl dresses and it made me cry. It really hurt my feelings."
This part of the interview reflected a fact about their relationship that is unlikely to surprise those who are at least somewhat aware of their history. According to an insider, Markle and Middleton have not spoken to one another in at least a year.
Meghan and Kate have never been close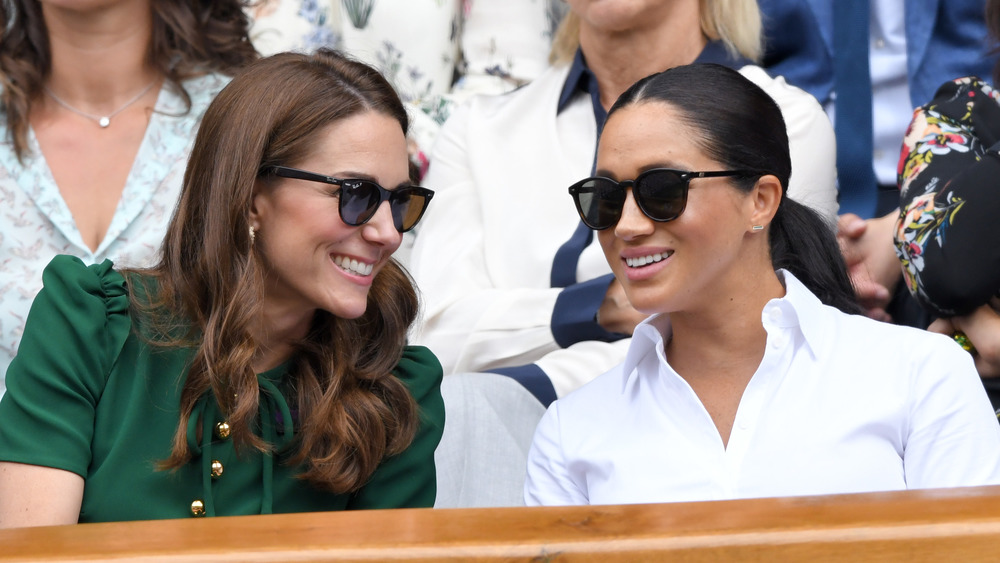 Karwai Tang/Getty Images
Though it might be shocking to hear that the family members have gone without speaking for a year, the inside source told Us Weekly that the pair were never very close. The ever-growing rift between Prince Harry and Prince William only put more strain on their relationship. The insider told Us Weekly, "Harry and William have communicated sparingly over the last year, but none of their communications have been friendly in quite some time. There is real animosity that the brothers have toward one another, and that has spilled over to Meghan and Kate's relationship, making it very hard for them to be friends or even friendly."
Contrary to what was being communicated by the tabloids, Markle called Middleton a "good person" during her interview with Winfrey, and she said that she had forgiven her for any past transgressions. At the end of the day, Markle does not want to be pitted against Middleton. "If you love me, you don't have to hate her," she told Winfrey during the March 7 interview, according to People. "And if you love her, you don't have to hate me."