Geraldo Rivera's Political Plans Are Raising Eyebrows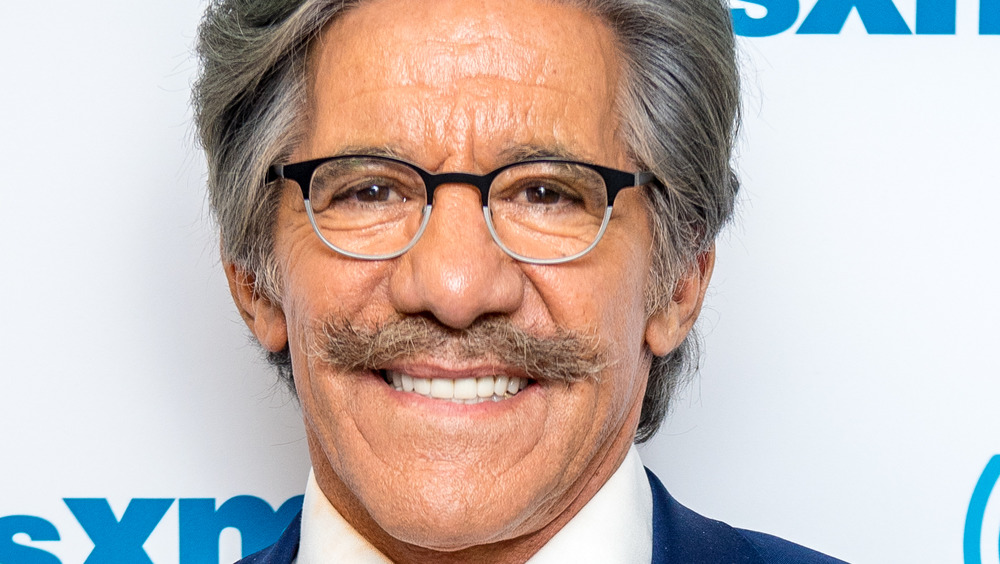 Roy Rochlin/Getty Images
Geraldo Rivera is known for his 50-year television career, particularly his regular appearances on Fox News as a political commentator (via People). Although many see Rivera as a TV icon, winning a Peabody Award, hosting the talk show Geraldo and even as a war correspondent (via Britannica), he has also been the subject of near-constant controversy. It's no wonder some are shaking their heads at his latest announcement – his plan to run for Senator.
Lauded and criticized in equal measure throughout the decades, Rivera is infamous for defending Matt Lauer after his inappropriate sexual behavior allegations (via US Weekly), being accused by Bette Midler herself for sexual harassment (Rivera's recollections differ but he has apologized since), and making false claims about the COVID-19 pandemic (via Deadline). That being said, Rivera's plan to run for the Senate seat currently occupied by Republican, Rob Portman of Ohio is, reportedly, a very-real possibility (via The Hill). 
According to The Hill, Rivera shared his hope for a political campaign on Wednesday, March 10, announcing it in a straightforward tweet. He wrote, "Pondering running for retiring @senrobportman seat in United States Senate. #GoBuckeyes," referring to Ohio State University's football team. Living in Ohio since 2017 (via Bloomberg News), it's still unclear what party Rivera would run on, critiquing and applauding both Republicans and Democrats throughout the years, although during a past Senate bid in NJ he, according to NJ.com, declared himself a "moderate Republican."
Geraldo Rivera has supported candidates from both parties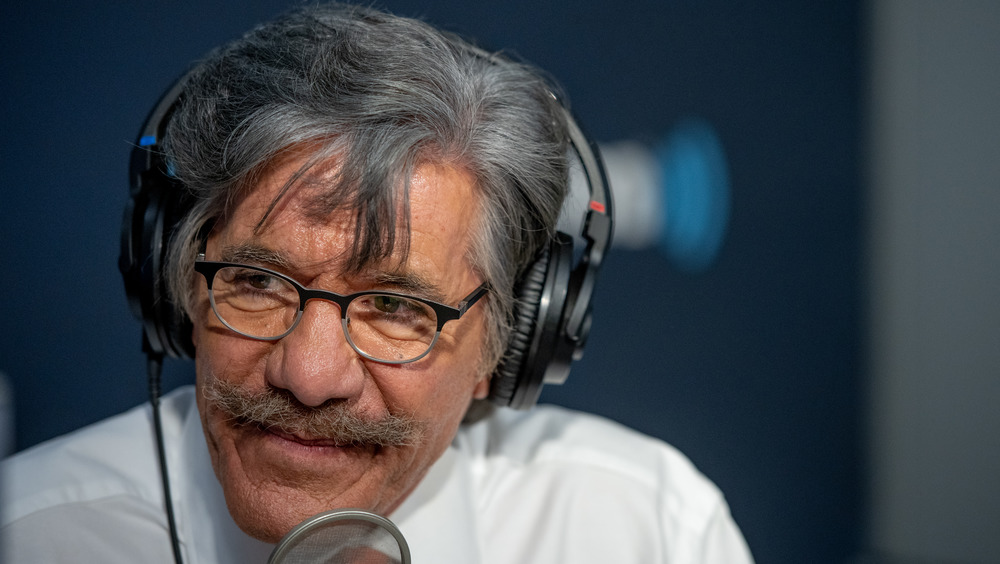 Roy Rochlin/Getty Images
Although Rivera reportedly voted for Obama's reelection in 2012 (via Bloomberg News), his friendship with former President Donald Trump has made headlines. On September 2020, Fox News released a one-hour special on Rivera's life titled, I Am Geraldo, depicting the TV veteran's decades-long career, and featuring Trump's own praise for the star (via Yahoo). Rivera's friendship with the former President is well-documented, and he's known to be a supporter of Trump both on and off the political scene (via The Hill).
Even though many can suppose Rivera will run as a conservative, the TV journalist has also been vocal, as of late, about his criticism of Trump, particularly by the end of his presidency. Following the 2020 election, Rivera said Trump was acting like an "entitled frat boy" (via The Hill), and called for the then-President's impeachment after the Jan. 6 Capitol riots.
As Rivera stated in a 2-minute video posted to Twitter following the riots, he "had a eureka moment that [his] loyalty to Donald Trump, [his] old friend, was misplaced." He continued to criticize Trump for his actions, saying that the former President became "crazy" after losing the election, and "revealed the dysfunction in him" that he initially refused to see. Captioning the video with "#DonaldTrump should be Impeached," it is currently unclear whether Rivera plans to take his political career into the conservative realm or go the opposite direction.