The Surprising Number Of People Who Want Andrew Cuomo To Resign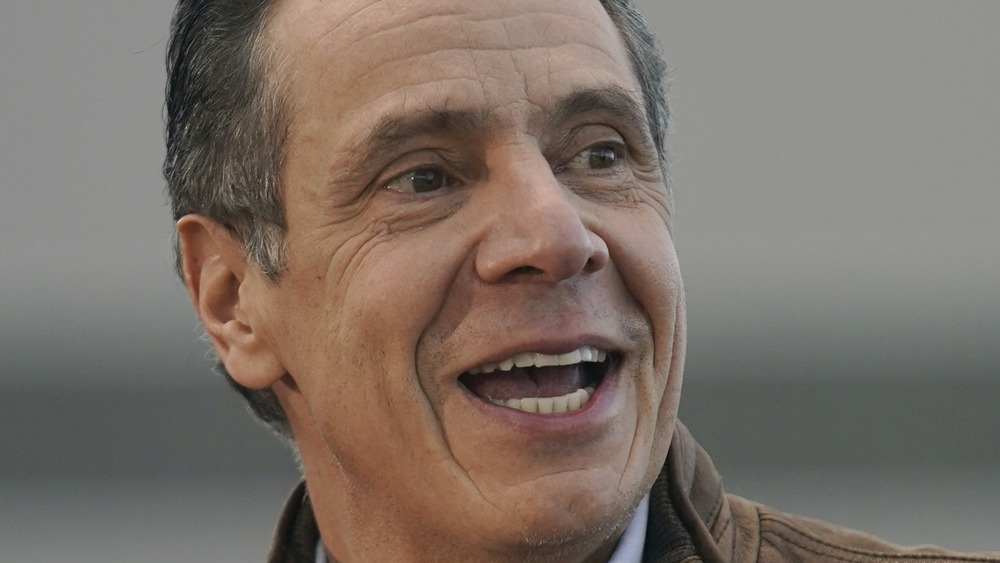 Pool/Getty Images
New York Governor Andrew Cuomo is facing sexual harassment charges from six women according to the New York Post, allegations that are leading many to call for his resignation. Although Cuomo was much-lauded for his efforts against COVID-19, even seen as the "gold standard" of pandemic leadership (via Fox News), many are now rescinding their applause for the governor. And the amount of people who are calling for Cuomo to resign are reaching near-unprecedented levels (via Intelligencer).
Cuomo was accused Wednesday of reaching under a female aide's blouse and groping her while they were alone in a room inside the Executive Mansion in Albany (via New York Post). The woman was called to the room to help the 63-year-old governor with his cell phone, and told him to "stop" according to the Albany Times Union. This latest accusation is the sixth against the governor, who has been hit by five other allegations of inappropriate behavior. This one, however, can potentially be pursued as a misdemeanor sexual assault charge, lending even more gravity to the situation.
New York City Mayor Bill de Blasio stated on Thursday that Cuomo "can no longer serve as governor," clarifying his stance on the matter. After the press briefing, the mayor's position put him on an increasingly-long list of politicians calling for Governor Cuomo's leave.
Calls for Cuomo's resignation are growing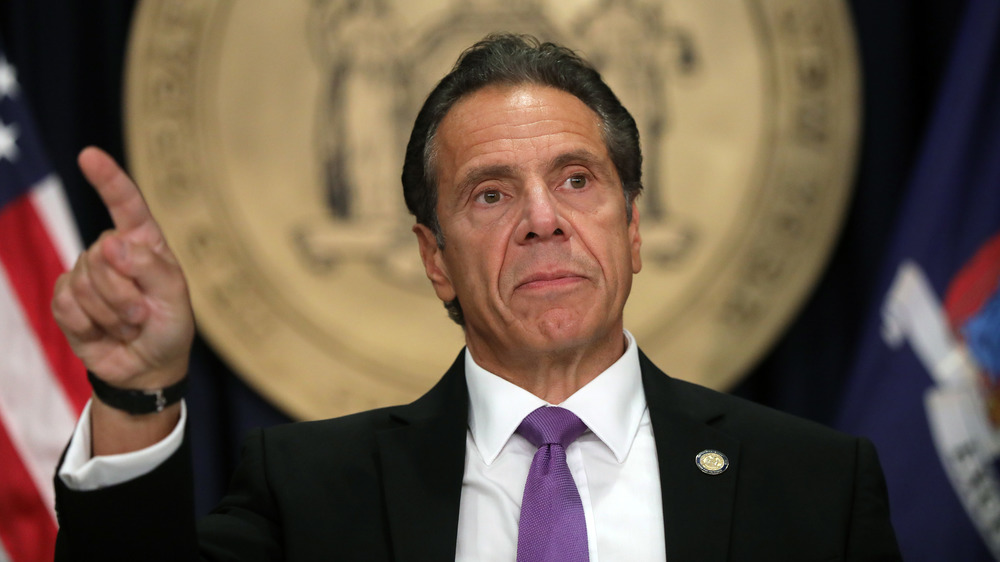 Spencer Platt/Getty Images
In his daily press briefing, de Blasio expressed his shock at the accusations against Governor Cuomo: "It's deeply troubling. The specific allegation that the governor called an employee of his — someone who he had power over — called them to a private place and then sexually assaulted her, is absolutely unacceptable. It is disgusting to me" (via New York Post). Although Cuomo has denied the reports, Mayor de Blasio expressed that the governor should resign, and that it is "as simple as that."
Cuomo said on Wednesday that he has "never done anything like this and that "the details of this report are gut-wrenching," while telling reporters that he will not resign prior to an investigation because it would be "anti-democratic" (via Intelligencer). But many are on Mayor de Blasio's side, shocked at the amount of women coming forward, and at recent reports that Cuomo low-balled the amount of nursing home residents who died from COVID-19 (via New York Times). And the amount of politicians calling for his resignation are increasing by the day.
According to Intelligencer, 14 Democratic assembly members (including Speaker Carl Heastie), 20 out of 42 New York senators, 3 Republican assembly members, 4 members of Congress, and 4 New York City mayoral candidates are all calling for Governor Cuomo to resign, or be impeached. As reported by the outlet, the list is growing, and the governor will only face more calls for his resignation as more details come to light.