Here's When Joe Biden Says You Can Hold A Small Gathering Again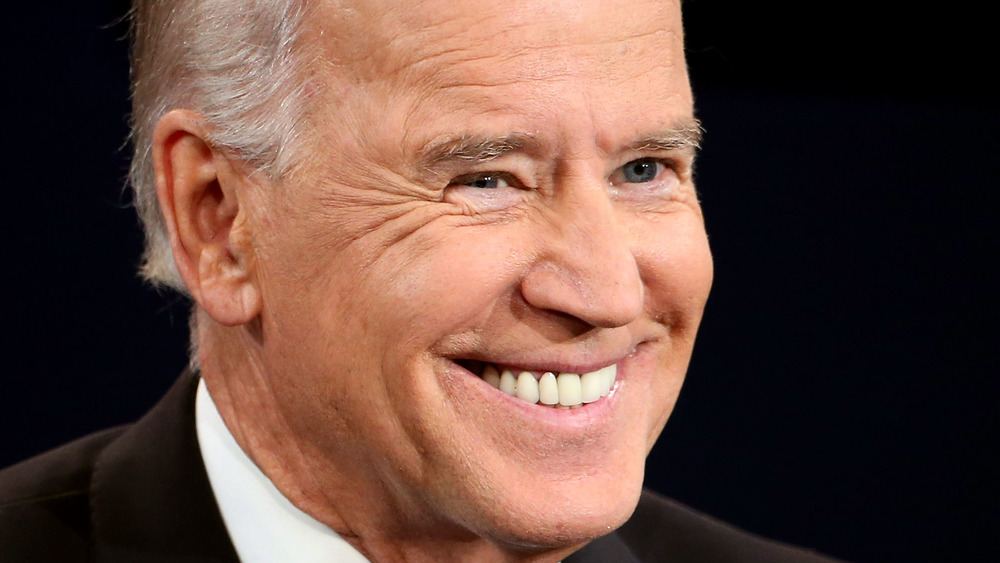 Chip Somodevilla/Getty Images
Hopeful news from President Biden this week as he told the nation there's a good chance we'll be able to see family and friends sooner than originally thought. Referring to the way life has changed since the pandemic hit a year ago, the President revealed, "July 4th with your loved ones is the goal" (via The White House). 
Speaking during his first primetime address from the White House, the President was optimistic but quick to point out it will only be possible if we all do our part. "If we do all this, if we do our part, if we do this together, by July the 4th, there's a good chance you, your families and friends will be able to get together in your backyard or your neighborhood and have a cookout and a barbecue and celebrate Independence Day," he said.
Doing our part, President Biden went on to explain, was the need for vaccines. "I need you. I need you to get vaccinated when it's your turn and when you can find an opportunity. And to help your family, your friends, your neighbors get vaccinated as well."
Vaccines and masks are a must, says President Biden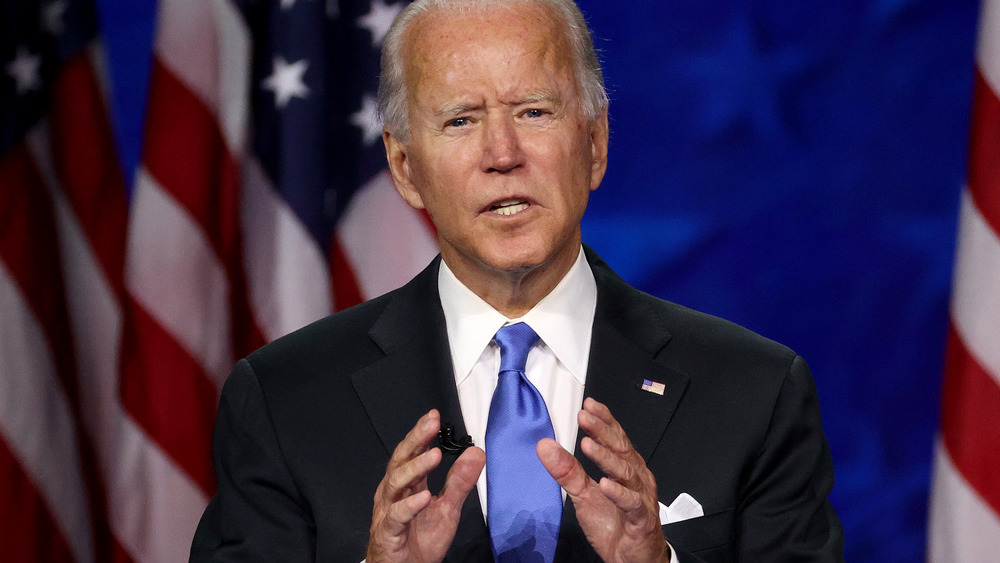 Win Mcnamee/Getty Images
Oh, and we need to keep wearing masks and focusing on our hygiene, of course. "We need everyone to get vaccinated. We need everyone to keep washing their hands, stay socially distanced, and keep wearing the masks as recommended by the CDC," Biden stated.
But not everyone seems to be that pleased with the news, with many taking to Twitter to tell the world they'll be seeing their family and friends on July 4th, regardless of what the President says. "Raise your hand if you're going to get together with WHOEVER you want to on the 4th of July and do WHATEVER the hell you want because you're an American," Jordan Rachel, a contributor for Turning Point USA, wrote on Twitter. 
Fox News host Tucker Carlson also seems to share similar sentiments. "Who are you talking to? This is a free people, a free country. How dare you tell us who we can spend the Fourth of July with?" Carlson raged (via HuffPost).