How Well Piers Morgan And Meghan Markle Really Know Each Other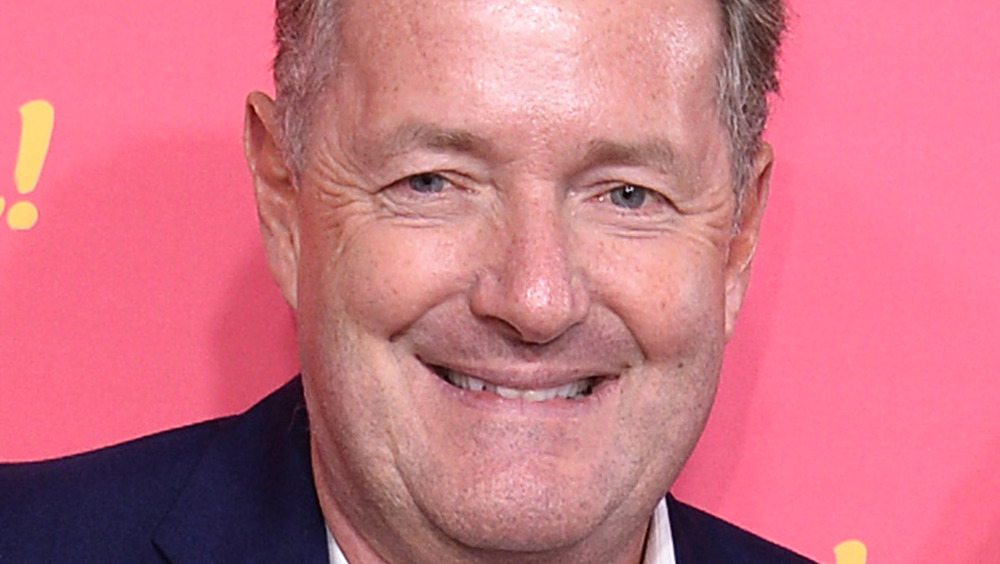 Jeff Spicer/Getty Images
Piers Morgan's outspokenness has always been his trademark, but in recent days it has resulted in major consequences. His harsh words about the Oprah interview with Prince Harry and Meghan Markle – particularly his accusations that Markle was lying about her mental health struggles during her time in the palace – earned him criticism both from the public and his costars on Good Morning Britain. Refusing to back down or apologize for expressing his views, Morgan literally walked off the job (via Slate). 
To some – including former cohost Alex Beresford – Morgan's opinion seemed like a case of personal sour grapes. He and Meghan did know each other prior to her marriage, and Morgan has spoken several times about how the duchess stopped speaking to him altogether after she met her future husband (via Page Six). The implication: The two had a budding relationship that she callously blew off without a thought, perhaps out of ambition for a taste of royal life. But is that the case? Just how well did they really know each other?
Piers Morgan and Meghan Markle were online friends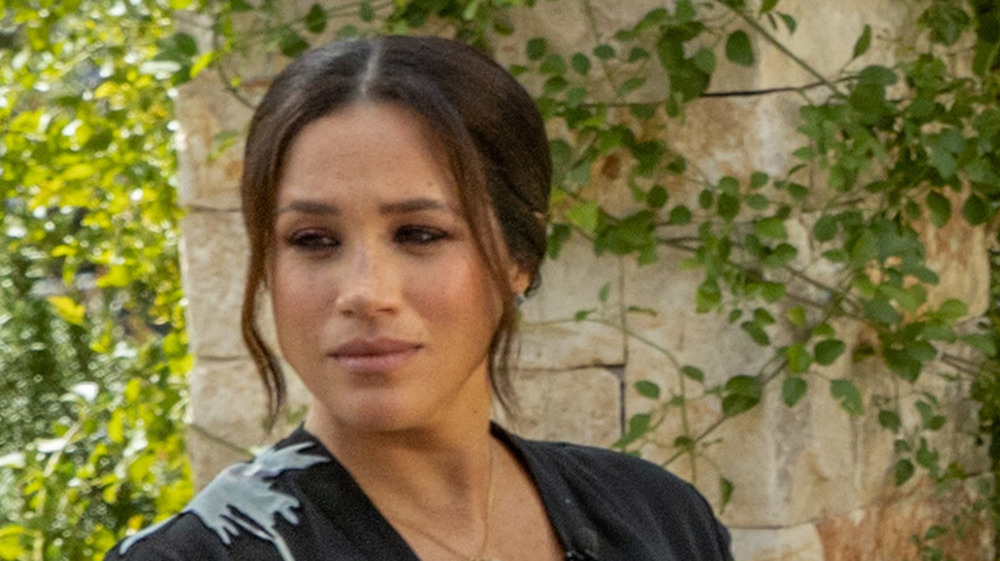 Handout/Getty Images
Shortly before the Harry-Meghan nuptials, Morgan spoke to a talk show about what appears to be their one and only in-person meeting (via YouTube). Morgan, a longtime Suits fan, explained that the two struck up a Twitter correspondence after he began following her account. When Meghan came to London for Wimbledon, the two met up for drinks at a local pub, after which he sprang for an Über to take her to a party she'd been invited to. Several months later, the news broke that Meghan and the prince had met at that same party.  "So literally, I was Cupid. I put her in the love chariot!" Morgan laughed.  
Morgan went on to speculate that "Harry is responsible for me never speaking to Meghan Markle again," imagining that the prince forbade his fiancée to associate with such an influential media figure. 
But over the years, his recollection of events – and his feelings about them – seem to have changed. BBC correspondent Megha Mohan tweeted a clip montage of Morgan that shows him turning the narrative from being a humorous "if only" anecdote to one of spurned suitor: "Meghan Markle ghosted me!" and "She cut me off!" From there, it wasn't long before the real attacks began. Piers accused Harry of being "a wet drip being pushed around by his American wife," and following the Oprah interview, he slammed her account as being "bilge" and said, "I wouldn't believe it if she read the weather report."