Royal Expert Reveals The Deeper Meaning Behind Piers Morgan's Outburst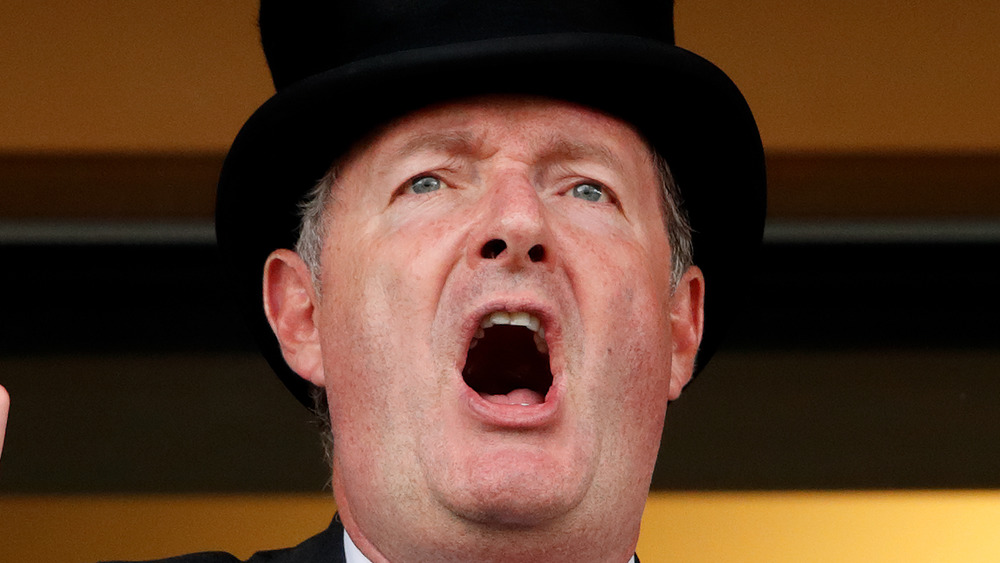 Max Mumby/indigo/Getty Images
You probably watched the Meghan and Harry interview with Oprah. Maybe you didn't watch how British television personality Piers Morgan publicly imploded after it. In case you didn't, the incident went something like this: Morgan viciously attacked the veracity of Meghan's story, causing his co-host on Good Morning Britain to question why Morgan "continues to trash" her. This resulted in Morgan storming off the set, forcing the show into an early commercial break. The whole thing ended with Morgan's sudden resignation the next day (via The Guardian). But while Morgan has stepped down from Good Morning Britain, The Washington Post reports that he refuses to back down. Meanwhile, Ofcom, the UK's state-run communications regulator, is investigating the incident after receiving more than 40,000 complaints (via The Evening Standard).
Was Piers Morgan's harsh criticism of Meghan Markle personal? Did it come from the petulant lips of a spurned man, as some on Twitter seem to think? Royal expert Kinsey Schofield, founder of ToDiForDaily, a website about the British royal family, thinks that it was something else. Schofield, who talked exclusively to The List about Morgan's outburst, explained the British broadcaster's reaction to the interview as the sign of a polar "generational" divide in Britain.
Royal expert warns Piers Morgan's outburst signals a huge, generational shift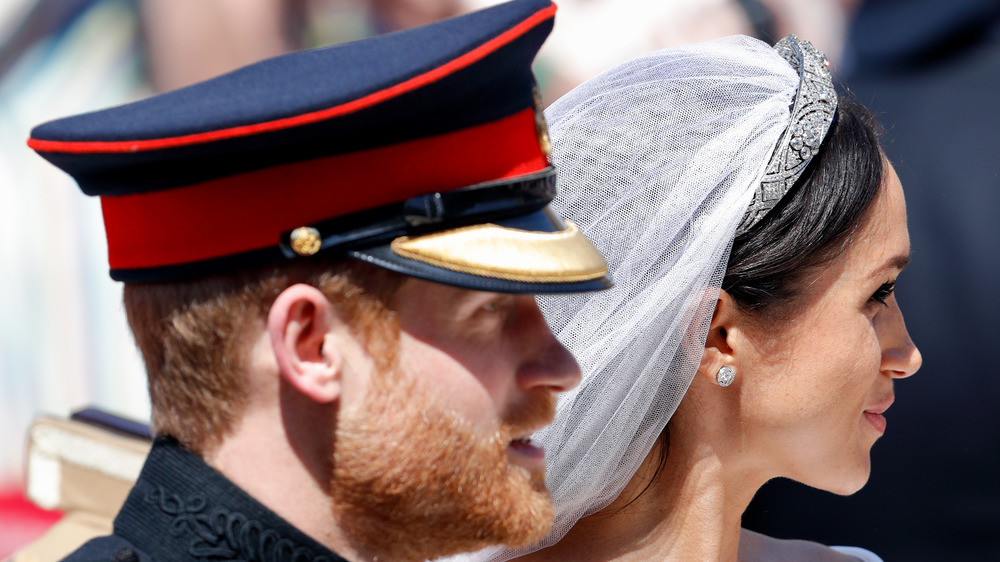 Max Mumby/indigo/Getty Images
Schofield sees Piers Morgan's outburst not as an attack against the Duke and Duchess of Sussex, but rather as a "defense of the royal family." To Schofield, Morgan's views are "a reflection" of an "older generation" in the UK, one that "feels like perhaps Prince Harry and Meghan Markle are entitled." While in both the U.S. and UK, younger people have been largely supportive of Harry and Meghan's Oprah interview, in the UK, Schofield draws a generational line at "30+." This demographic, says Schofield, "feels like a lot of things were said during the interview that disrespected the monarch."
A YouGov snap poll conducted in the UK shortly after Oprah's interview supports Schofield's analysis. While 36 percent of all respondents reported sympathizing with the Queen, in the 18-24 age group, the majority of respondents threw their weight behind Meghan and Harry. Only 15 percent in this age group sided with "more senior royals." That's the kind of generational shift that leads Schofield to suggest it's time for Buckingham Palace to do some serious thinking.
What should the royal family do next?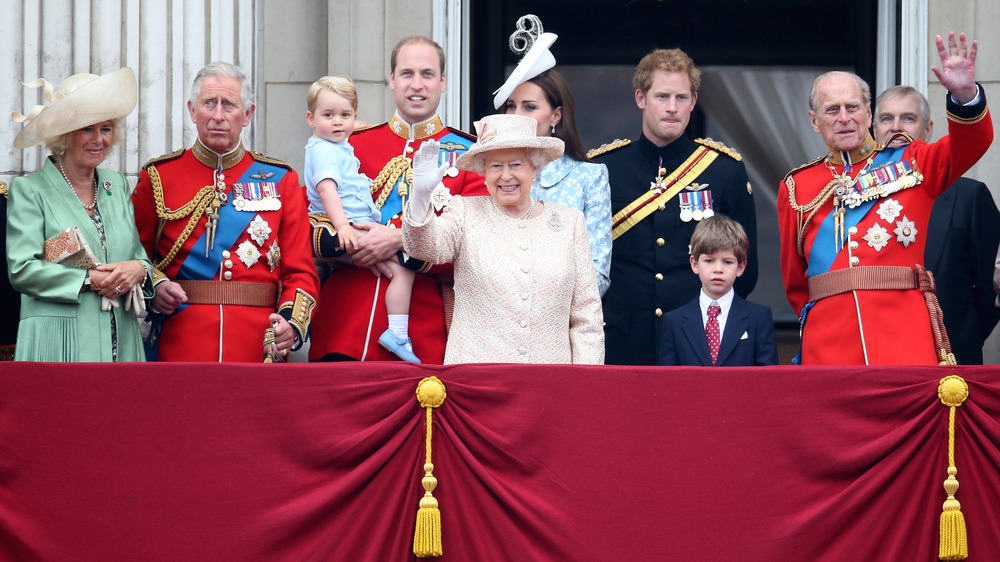 Chris Jackson/Getty Images
It's unlikely, according to Schofield, that supporters of Harry and Meghan will forget about the Oprah's interview anytime soon. "With the younger generation siding with Harry and Meghan, Buckingham Palace needs to consider that young people will take hold of those opinions and keep them as they get older," Schofield told The List. She pointed to the fact that many in Britain "still dislike Prince Charles because of Princess Diana's 1995 BBC interview and can still quote it."
That kind of collective memory may well damage the British monarchy. Schofield told The List that The Firm [aka the British royal family] must be concerned that "#AbolishTheMonarchy was trending on Twitter Monday," and needs to think seriously about winning people back and "prov[ing] their value." How? " Prince William and Kate are truly their only hope," Schofield signaled. She doesn't see Buckingham Palace undertaking any dramatic changes as a result of the interview, though. "Next steps for the palace will be to 'Keep Calm & Carry On,'" Schofield theorized. "They will continue with their regularly scheduled engagements. This will keep their core fans and supporters happy."
More than anything, Schofield thinks that the royal family will try to prevent any kind of situation that would lead to Meghan and Harry speaking out again. "The palace does not want to give the Sussexes any ammunition to continue talking," she posited.