The Real Meaning Of Emily Ratajkowski's New Baby's Name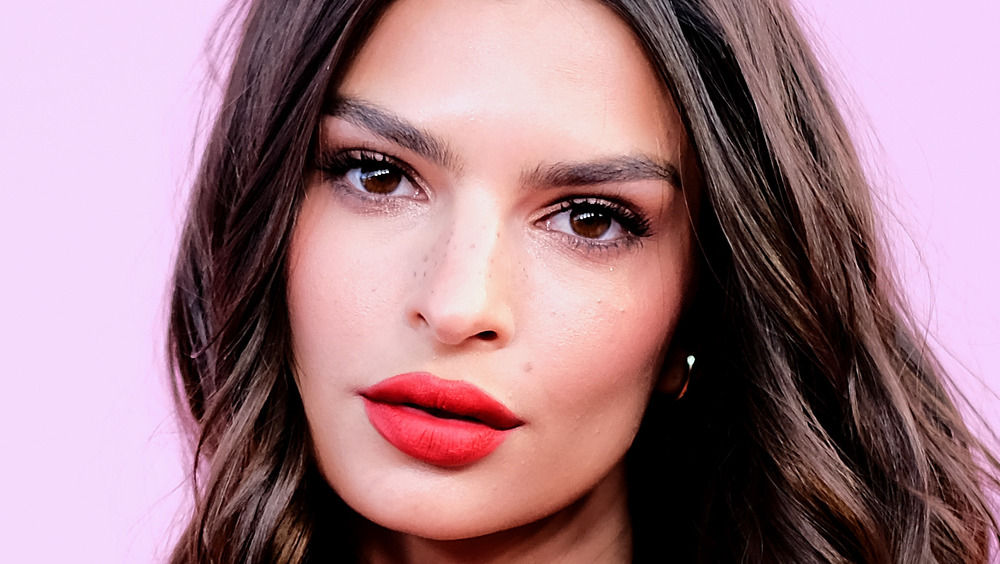 Dimitrios Kambouris/Getty Images
In case you missed it, Emily Ratajkowski has given birth to a beautiful baby. Taking to Instagram to share the happy news, the model wrote, "Sylvester Apollo Bear has joined us earth side," alongside a photo of her and her newborn. "Sly arrived 3/8/21 on the most surreal, beautiful, and love-filled morning of my life," she continued. Family, friends and fans were quick to offer their congratulations with high-profile model Shanina Shaik writing, "Congratulations beautiful!!!!!", and actor Rachel Brosnahan commenting "Congratulations mama!" But fans were also quick to ask, what the real meaning of Emily Ratajkowski's new baby's name — Sylvester Apollo Bear — is. 
According to SheKnows, Sylvester is a Latin Name meaning "of the forest" or "from the forest". Apollo on the other hand, means "God of the sun" and is of Greek origin (via SheKnows), while Bear means, "strong and brave" and almost bear-like (via The Bump). Talk about cute!
Emily Ratajkowski won't reveal her baby's gender until they are a teenager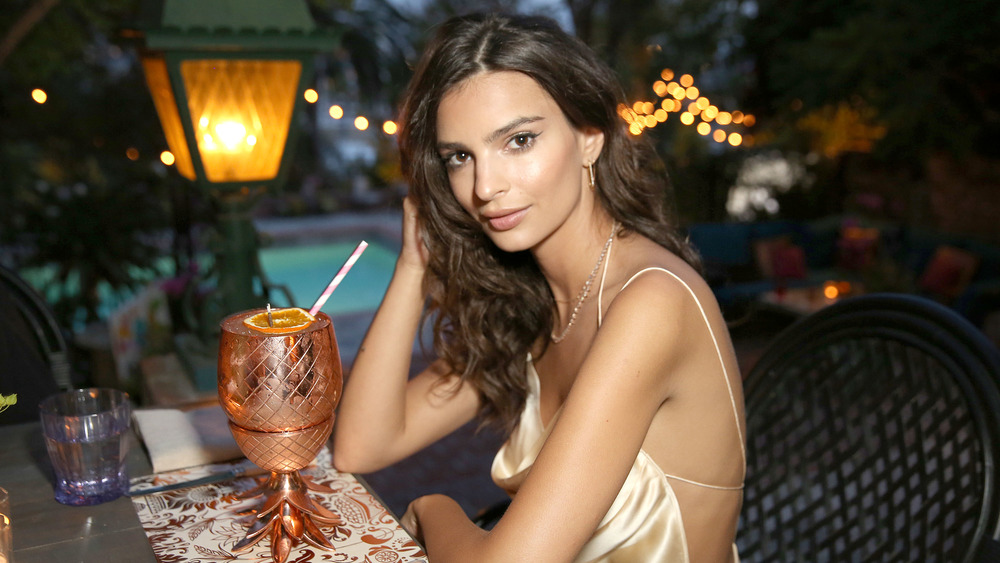 Rachel Murray/Getty Images
While the baby's name may seem more traditionally male, Emily Ratajkowski has insisted her baby's gender won't be revealed until they are a teenager. "When my husband and I tell friends that I'm pregnant, their first question after 'Congratulations' is almost always 'Do you know what you want?'" Ratajkowski previously wrote for Vogue. "We like to respond that we won't know the gender until our child is 18 and that they'll let us know then," she continued, adding, "Everyone laughs at this." 
Explaining her stance in Vogue, she wrote, "There is a truth to our line, though, one that hints at possibilities that are much more complex than whatever genitalia our child might be born with: the truth that we ultimately have no idea who – rather than what – is growing inside my belly." She concluded, "I don't like that we force gender-based preconceptions onto people, let alone babies," adding that she wants to be "a parent who allows my child to show themself to me."