Here's Why Fans Think Chris Harrison Won't Host The Next Bachelorette Season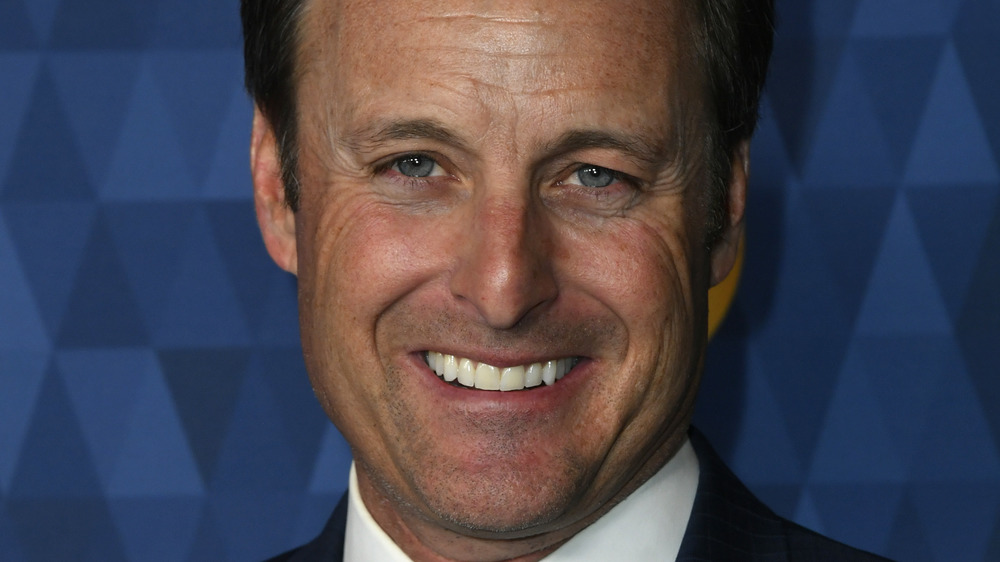 Frazer Harrison/Getty Images
Will Chris Harrison ever return to host The Bachelor or The Bachelorette? The answer has yet to be officially confirmed, but recent sightings of the long-time reality host are causing some to speculate that his time is up. Harrison found himself in hot water after a February Extra interview (via YouTube) with former Bachelorette star Rachel Lindsay, who confronted the host about the criticism of current Bachelor contestant Rachael Kirkconnell. The 24-year-old Bachelor finalist was discovered to have "liked" racially charged Instagram posts as well as attended an Old South-themed party in 2018.
Fans were disappointed in Harrison's response, in which he urged people to "have a little grace, a little understanding, a little compassion." "People are just tearing this girl's life apart and diving into, like, her parents, her parents' voting record," Harrison continued. "I haven't heard Rachael speak on this yet. Until I actually hear this woman have a chance to speak, who am I to say any of this?"
Since the interview, both Harrison and Kirkconnell have publicly apologized for their statements. Chris Harrison also announced that he was "stepping aside" from The Bachelor temporarily and would not be hosting the After the Final Rose special (via Us). 
Chris Harrison is not in New Mexico with the Bachelorette cast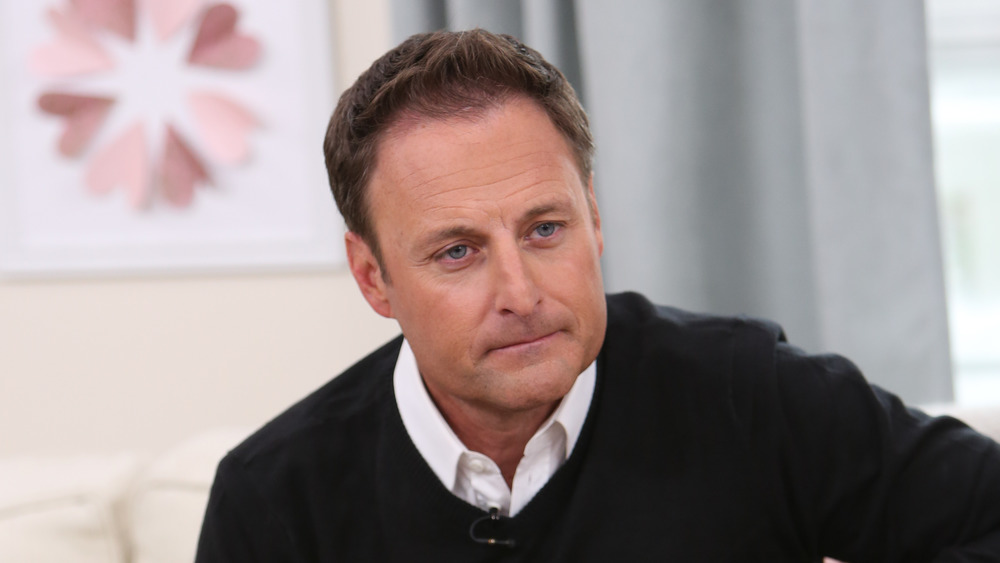 Paul Archuleta/Getty Images
Since Chris Harrison's departure, former NFL linebacker Emmanuel Acho has been filling in as The Bachelor's host. It remains unclear whether Harrison plans to return to his post, but today, TMZ reports that he has been hanging out in Los Angeles, not in New Mexico, where the upcoming cast of The Bachelorette has been quarantining. A source has told the outlet that the show is currently in pre-production, and shooting is scheduled to begin this month, but it's not known who will be hosting. 
While it's certainly possible that Harrison is planning to travel to New Mexico once filming begins, his low-key outings at a golf course make it seem plausible that he won't be returning to the franchise. TMZ's source says that Bachelor executives are likely waiting to see how Acho's After the Final Rose special goes before making a final decision. 
Per ET, fans of the franchise took to social media with their thoughts on Chris Harrison returning as host. "Chris Harrison: You don't know how this season ends! bruh you didn't even know how this season would end," read one tweet. Another Twitter response read, "an apology a couple of days after doing/saying incredibly ignorant things and sincere personal growth are two vastly different things, the latter of which takes a lot of time."