Inside Julie Chrisley's Rocky Relationship With Daughter Lindsie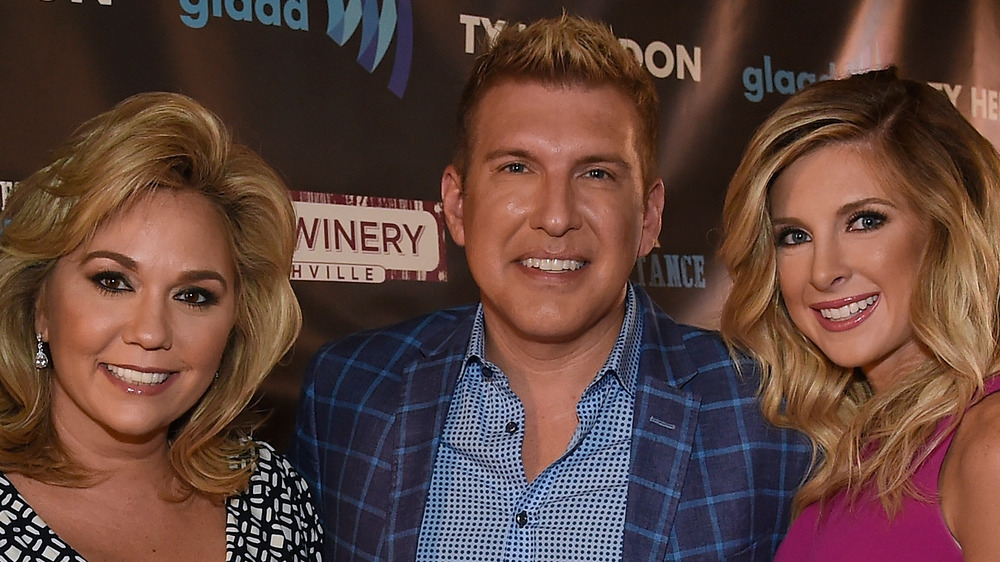 Rick Diamond/Getty Images
Todd Chrisley, Julie Chrisley, and their kids, including Lindsie Chrisley, Savannah Chrisley, and Chase Chrisley, appeared to be the perfect Southern family when fans first met them in 2014. However, after spending several years filming together for their USA reality show, Chrisley Knows Best, their bond has shown signs of cracks. In fact, things between Todd, Julie, and Lindsie, who Todd shares with ex-wife, Teresa Terry, became so tense that Lindsie actually left the show in 2017.
Following her exit from Chrisley Knows Best, Lindsie shocked the world in 2019 when she took legal action against her father and half-brother, Chase, claiming the men "were going to release [a] sex tape involving her" (via Life & Style). Lindsie stated, via her attorney, that she had "been a constant target of lies, harassment and threats from her family" (via Life & Style). In response, Todd suggested on his podcast, Chrisley Confessions, that Lindsie had leaked information about his finances to an investigator who was targeting he and Julie on claims of tax evasion.
Although Todd and Julie have been estranged from Lindsie for some time, as they continue to face legal drama amid their tax evasion case, Lindsie was surprised to see that the couple failed to include her in a National Daughter's Day post shared in October, 2020, and actually called them out publicly for honoring only her sister, Savannah.
Todd and Julie left Lindsie out on National Daughter's Day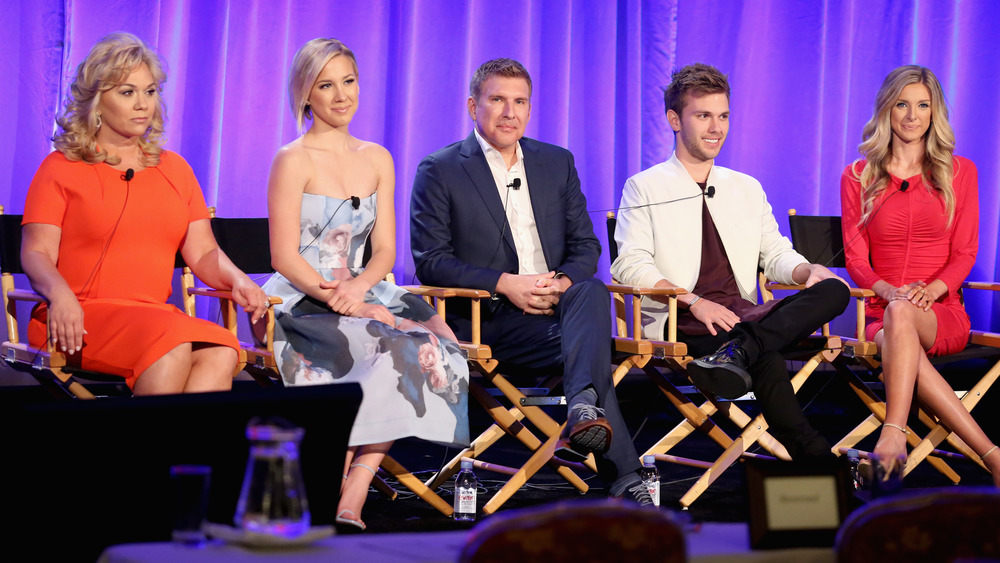 Frederick M. Brown/Getty Images
"There were posts that my dad and Julie made on their Instagrams that were like saying happy National Daughter's Day to Savannah or something like that," Lindsie told co-host Kailyn Lowry, of Teen Mom 2, on their Coffee Convos podcast, adding that Todd and Julie had done the same thing the year prior (via Life & Style).
According to Lindsie, she felt her father and Julie were being childish in choosing to leave her out of their posts. "I feel like two sides of it, right? So, I feel like if you're going to do it to be petty, then you shouldn't just post it at all because then you're just like showing your cards," she told listeners (via Life & Style). 
Lindsie then said that her father and stepmother should learn to be more genuine when it comes to their feelings for their children, and said that if they truly don't think of her as their daughter any longer, they shouldn't act as if they do on certain platforms, including Todd's podcast.