Nicholas Hoult's Net Worth Is Higher Than You Think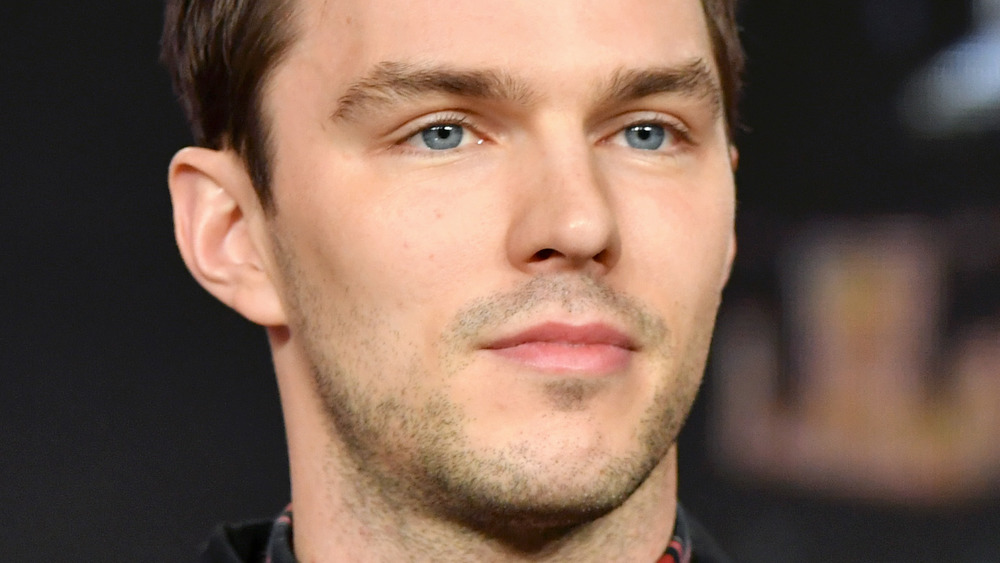 Amy Sussman/Getty Images
For actor Nicholas Hoult, acting started out as a hobby (via The Guardian). However, it's not just anyone who can turn their hobby into an $8 million net worth and award-winning career (via Celebrity Net Worth).
While today he is most known for his work in the critically acclaimed The Favourite or The Great — or perhaps his appearance in X-Men as Beast — actor Nicholas Hoult has been in the acting biz ever since he was a little kid. He very memorably appeared opposite Hugh Grant in the 2002 film About a Boy, as a precocious but offbeat kid named Marcus.
The film was widely considered his breakout role (via Cinema Blend), but it wasn't until he joined the cast of the beloved British teen series Skins as Ton that Hoult decided to leave school to focus solely on acting. "I planned on doing my A-levels in English, history, psychology and biology," Hoult told The Guardian in 2011. Prior to that, Hoult stressed that acting had just been a "hobby."
The influence of his siblings certainly helped. "I didn't really play sports that much," he recalled. "And my older sister and brother were doing lots of singing and dancing, so my mum said there was no point in my sitting around in the car waiting for them, I might as well go in and learn to do it as well."
He owes it all (or at least some) to Hugh Grant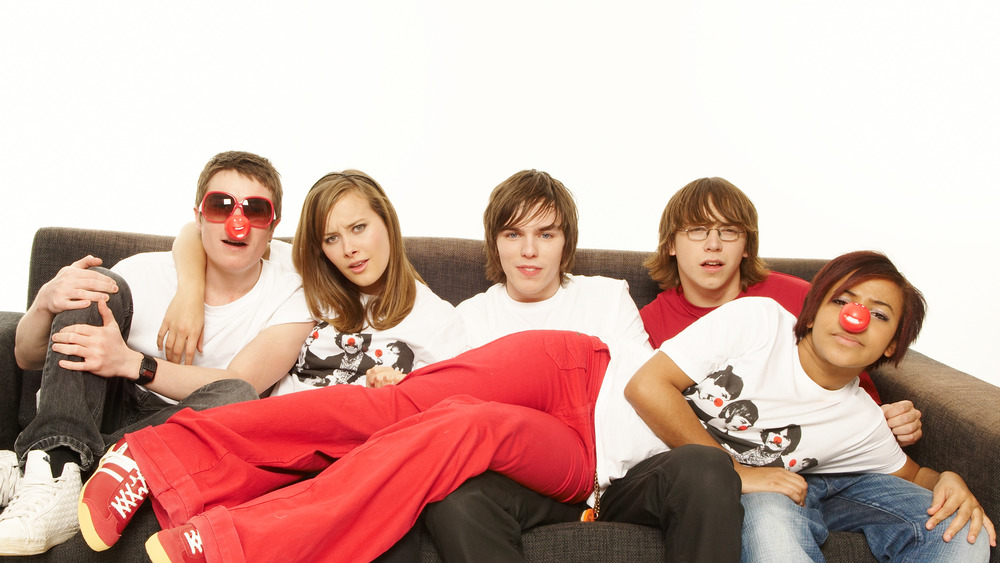 Comic Relief/Getty Images
Nicholas Hoult's first high-profile role found him acting opposite Hugh Grant — and even today, almost 20 years later — Hoult still emphasizes the influence that working with the actor had.
"That's certainly something that I don't think I purposefully do, but occasionally people will say that there's things I do particularly within Tony's writing — Tony McNamara who wrote The Favourite and The Great — there's occasionally moments where people think I take things that Hugh does and stolen them and run with them maybe a little bit. I don't purposefully do that, but I take it as a compliment when people do say that," Hoult told Collider (via Cinema Blend).
If there's any actor to rub off on you, a many award-winning actor isn't the worst choice. It's clearly been lucrative for Hoult so far, and it's not the only influence Grant has had on him. He also credits Grant with inspiring his work ethic (via The Guardian). "As a kid, when you're in a film with somebody, you look up to them, you know?," he said. "And if they're off the rails, then you think, right, that's what I'll do. Hugh has fun, but he works very hard. He was a great role model."
This work ethic has clearly paid off, as audiences await season two of The Great (in which Hoult stars with Elle Fanning) and his appearance in the upcoming film Those Who Wish Me Dead (via Elle). Certainly, that $8 million net worth is only set to rise.