This Is Prince Philip's Favorite Member Of The Royal Family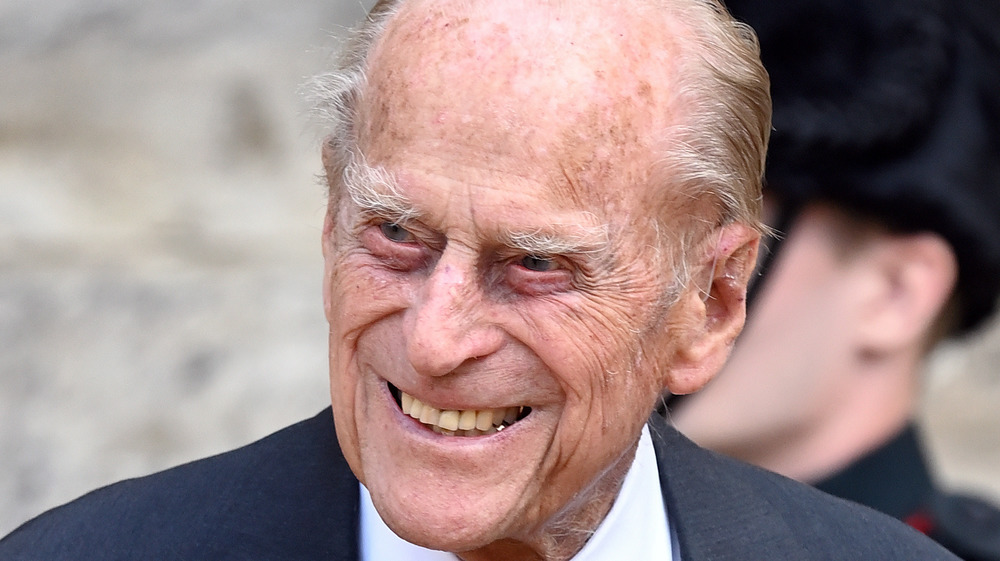 Pool/max Mumby/Getty Images
The inner-workings of the British royal family have been the subject of great intrigue for many decades. Although, despite the immense public and media interest worldwide, what actually goes on behind the grand doors of Buckingham Palace is usually kept tightly under wraps, especially when it comes to private relationships within the family. However, in a recent documentary, royal admirers were given a unique insight into the lives of the Earl and Countess of Wessex, and Prince Philip's favorite royal family member was revealed.
As the Express reports, the Channel 5 documentary Edward & Sophie: The Reluctant Royals? delves into the "strong" relationship between Prince Philip and his youngest son Prince Edward. Speaking in the doc, royal biographer Richard Kay revealed the Earl of Wessex is indeed a "particular favorite" of his father, the Duke of Edinburgh, explaining there "was a strong bond between" the pair "right from the get-go." 
Prince Edward was the baby of the family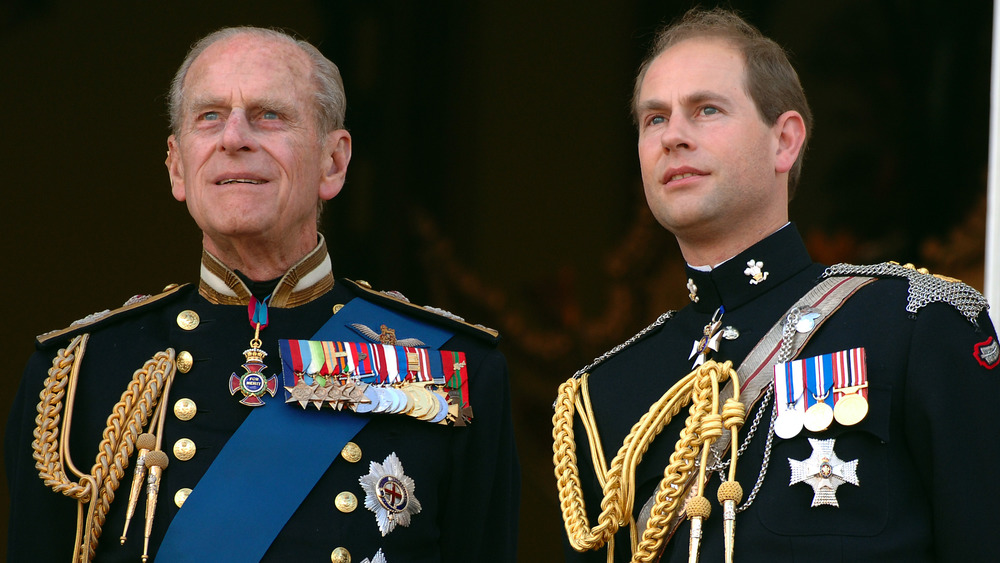 Anwar Hussein/Getty Images
Elsewhere, journalist Ayesha Hazarik described Prince Edward as "the apple of the Queen's eye." Speaking in the Channel 5 documentary, she added, "I think it's fair to say that he was very the baby of the family" (via the Express).
Sharing her insight into the royal sphere, British royal family expert Ingrid Seward revealed the Duke of Edinburgh was "more of a modern father" to the Earl of Wessex. "He was the first of the four children that Prince Philip was actually there at the bedside during the birth." Seward continued, "The world had moved on and he was more of a modern father."
Per Radio Times, Prince Edward will eventually inherit the Duke of Edinburgh title and the duties that go with it from his father. Although often described as being more "below the radar" compared to other senior royals, the Earl and his wife, Sophie, Countess of Wessex, often take on important royal duties and charity work, which has led Sophie to become one of the Queen's closest confidantes.