The Truth About Miley Cyrus And Emily Osment's Friendship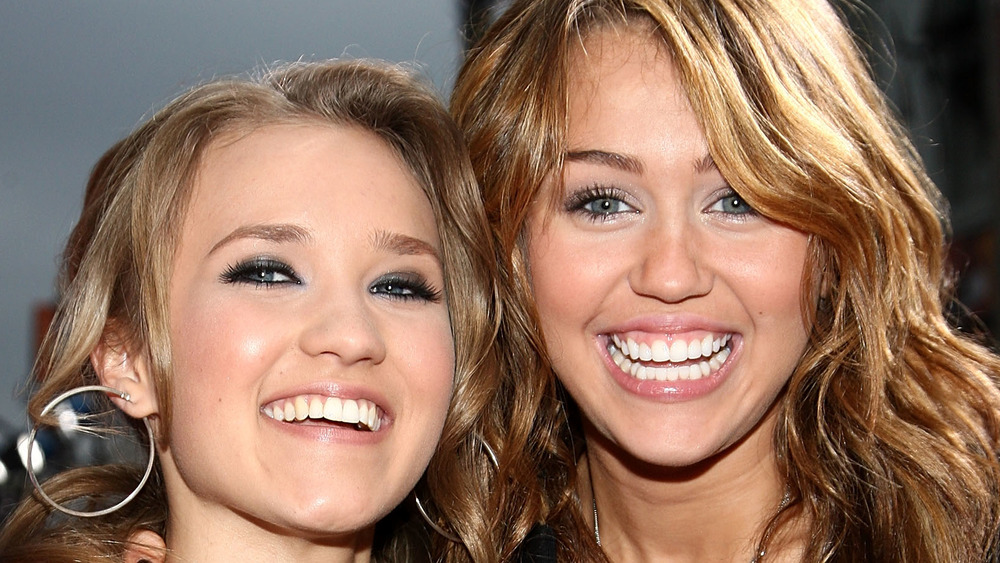 Alberto E. Rodriguez/Getty Images
The sisterly bond of Miley Cyrus and Emily Osment started in the hit Disney TV series Hannah Montana in the mid-2000s. While they portrayed best buds on the show, they also shared a strong bond in real life (via Distractify).
Cyrus talked about her co-star in a 2008 interview with Seventeen. She revealed that they instantly made a connection when they first met. "When we're together, we're never quiet because there's so much to talk about, and there are so many stories. Every day it's something new for us," she said. The singer further stated that her closeness to Osment reached a point that they felt like siblings. "We love each other like sisters. We fight like sisters. It's always like that."
Like real siblings, Cyrus and Osment also had their down moments, and the "Wrecking Ball" singer mentioned those turbulent times in her autobiography Miles To Go. "Emily and I tried to be friends, we really did, but it always ended in a fight," she wrote. "Our characters got along so well, why couldn't we act the same in real life?" (via Showbiz Cheat Sheet). But like family, the two made up and overcome their differences.
Miley Cyrus and Emily Osment have reconnected over the years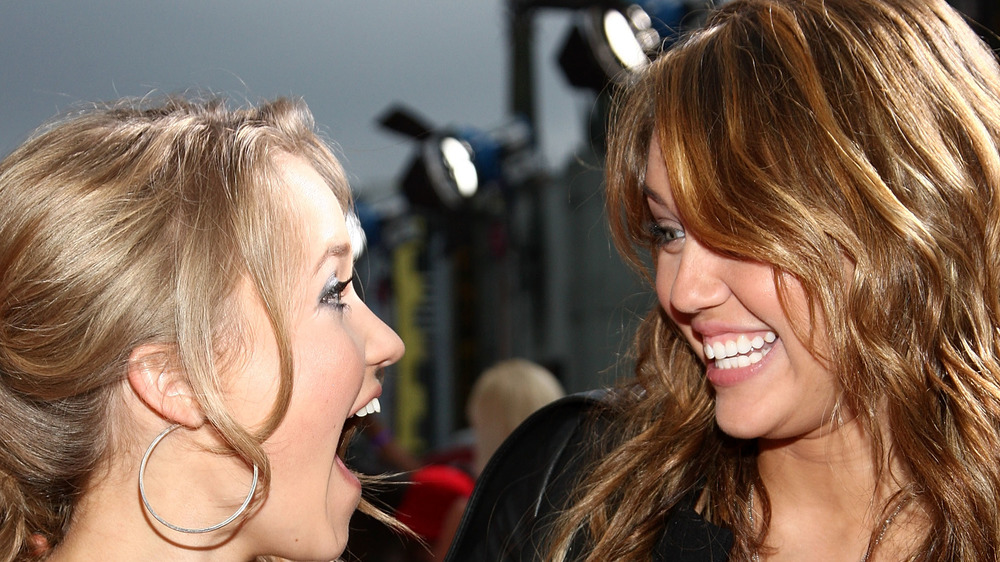 Alberto E. Rodriguez/Getty Images
The sitcom Hannah Montana had a good run for five years with four seasons (via IMDb). In 2011, the show officially ended, and fans couldn't help but wonder if Miley Cyrus (known as Miley Stewart in the show) and Emily Osment (as Lilly Truscott) still keep in touch. After all, the stars grew up before our eyes. While the BFFs stopped being so close in 2009, they let their friendship prevail over their misunderstandings (via Elite Daily).
Apparently, time healed their wounds because, in May 2013, Osment reached out to Cyrus via Twitter. "Need you back in my life, bro," the Young and Hungry actress wrote and tagged her former co-star. "Miss you. Hit me on DM," Cyrus responded. Around a year after, Osment randomly tweeted Cyrus a two hearts emoji. Aww!
The friendship between Miley Cyrus and Emily Osment is real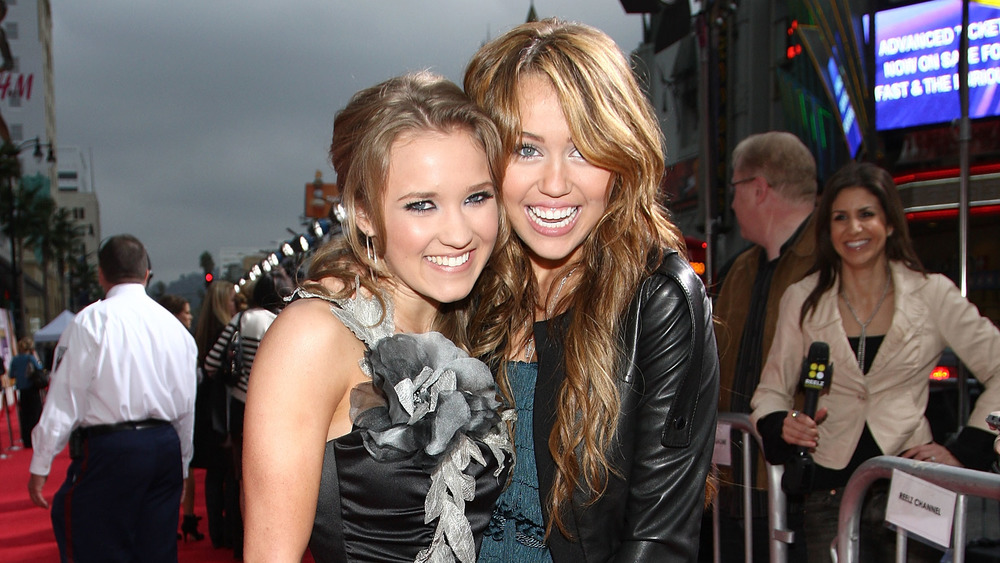 Alberto E. Rodriguez/Getty Images
In 2018, some of the cast of Hannah Montana had a sweet reunion. However, Cyrus skipped the special occasion, which prompted avid fans to question the absence. Osment took to Instagram and Twitter to share an adorable photo of the gathering, adding a lovely message that included a shoutout to Cyrus (via Elite Daily). The Last Song star reshared the post on Twitter and responded to the note. "Miss you! Wish I could've been with my 'family' to celebrate .... love you so much," she wrote.
The following year, Cyrus took a trip down memory lane when she shared a picture of her and Osment that she snapped during their Disney days. In March 2020, the best pals had a reunion of their own when Cyrus invited Osment to be on Miley's Bright Minded IG Live series. The two reminisced about their Hannah Montana days through photos, and fans still couldn't get enough of them even almost 10 years after their show ended (via Teen Vogue). They indeed are friendship goals!