Who Is Adam Driver's Wife, Actress Joanne Tucker?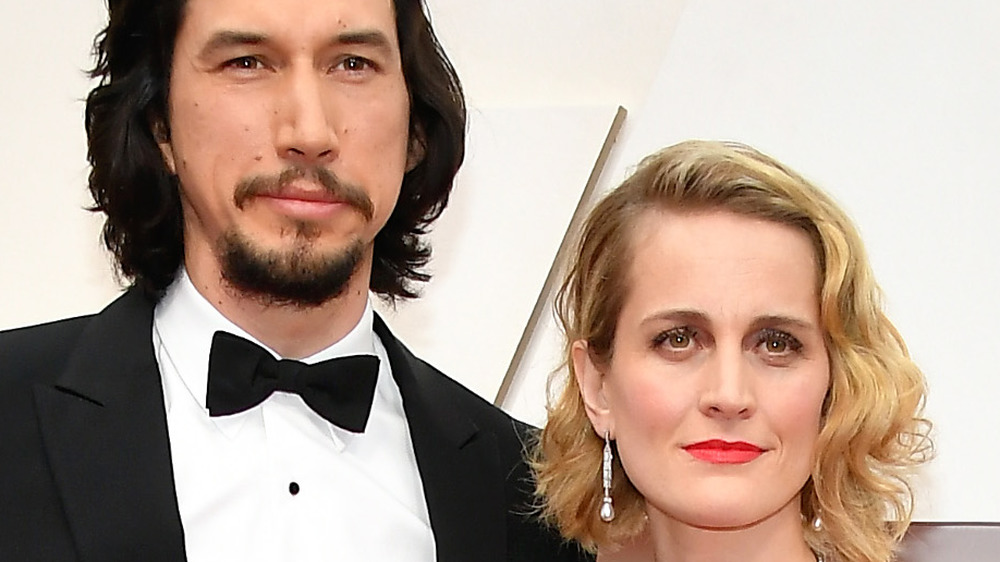 Amy Sussman/Getty Images
If you're obsessed with Adam Driver, we can't blame you. The twice-Oscar-nominated actor has played iconic characters on the small and big screen, including Star Wars' Kylo Ren, Marriage Story's Charlie Barber, and Girls' Adam Sackler. Driver is currently shooting House of Gucci alongside Lady Gaga, where they play couple Maurizio and Patrizia Gucci. While photos of Gage feeding Driver on set have gone viral, this is a fictional romance because in reality, Driver got married to actress Joanne Tucker in 2013 (via Distractify).
Driver and Tucker met while studying at Julliard and graduated together in 2009. "When I got in, I felt really lucky — it's a 0.05 percent acceptance rate for the drama division, I think. I was home," Tucker said in an interview with Julliard.
Since then, the couple has worked together in several movies, including The Report (via IMDb). The duo also founded their Arts in the Armed Forces, a non-profit dedicated to bringing military veterans to the world of the arts, which resonates with Driver's own military background (via TED).
Adam and Joanne hid their kid from the cameras for almost two years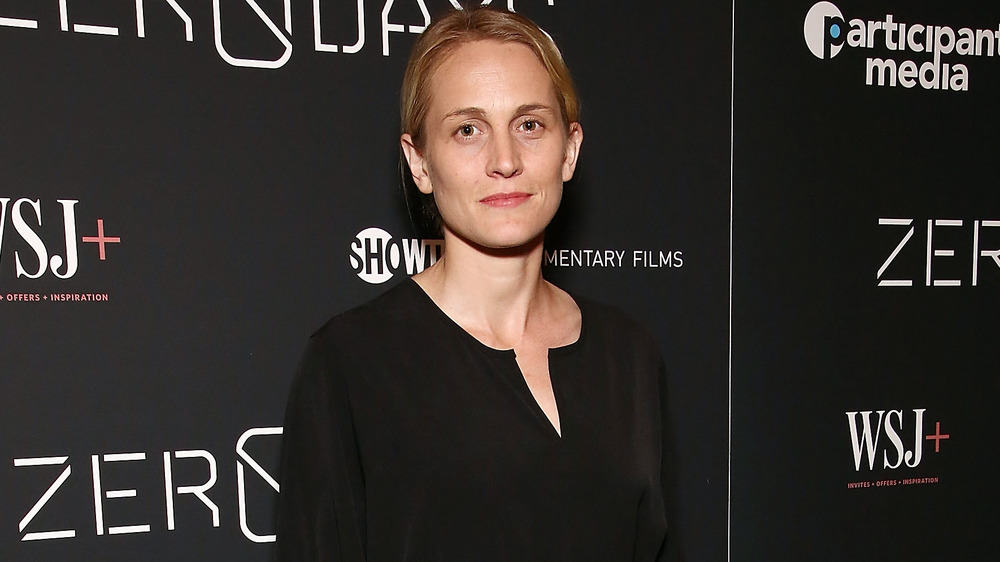 Astrid Stawiarz/Getty Images
Adam Driver and Joanne Tucker are both really reserved when it comes to personal matters, to the point that the public was unaware they had a baby for two years. According to Page Six, they had been sharing photos with their son in personal social media accounts and only close friends to the family knew about the newborn in 2016.
The news wasn't confirmed by Driver until an interview with The New Yorker in 2018. "My job is to be a spy — to be in public and live life and have experience. But, when you feel like you're the focus, it's really hard to do that," the actor told the outlet about keeping a low-profile personal life. Despite avoiding the cameras, Tucker has been alongside her husband in many red carpets to promote his movies and attended the Oscars and other award ceremonies with him (via The Oprah Magazine).
We hope to see the couple acting in a movie together sometime soon.