Who Is Each Sister From Haim Dating Right Now?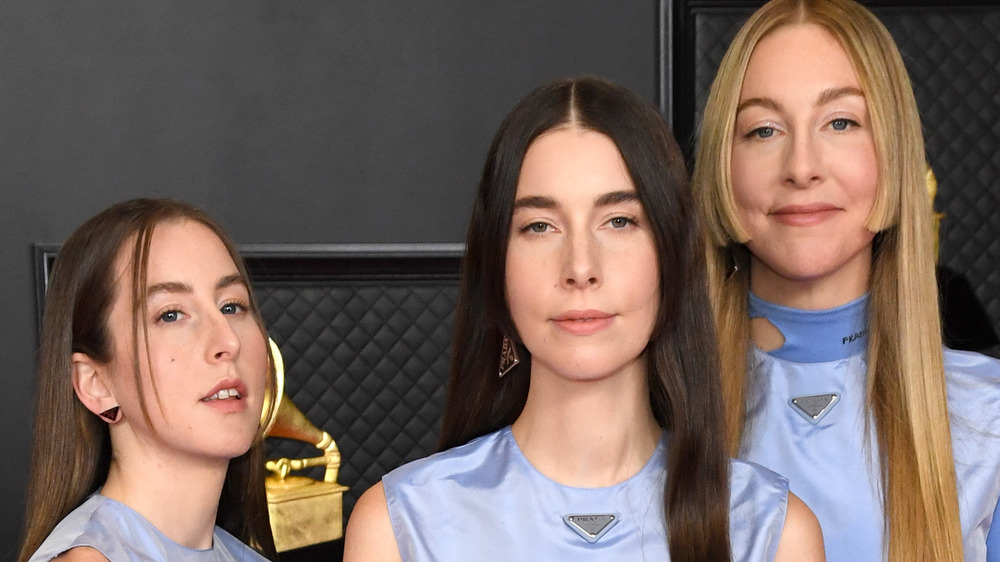 Kevin Mazur/Getty Images
It's a big night for the pop-rock trio HAIM at the Grammy Awards with two nominations and a performance. As a refresher, the band is made up of three sisters: Este, age 34; Danielle, age 32; and Alana, age 29 (via People).
Last May, the Haim sisters talked about dating in quarantine — and Alana's experience was totally relatable. She shared that she'd been texting and talking with a guy but when it came time to take the next step and FaceTime, it was impossible to nail down a time. "I just don't know how that's possible because we're all home. I just think he didn't want to FaceTime, but didn't want to tell me," Alana told Page Six. "He definitely was just ghosting me."
In an interview with the Dixie Chicks published in Interview Magazine last June, Este shared that she's been in a relationship for three years, although she didn't name her boyfriend.
Danielle is in a relationship with the band's producer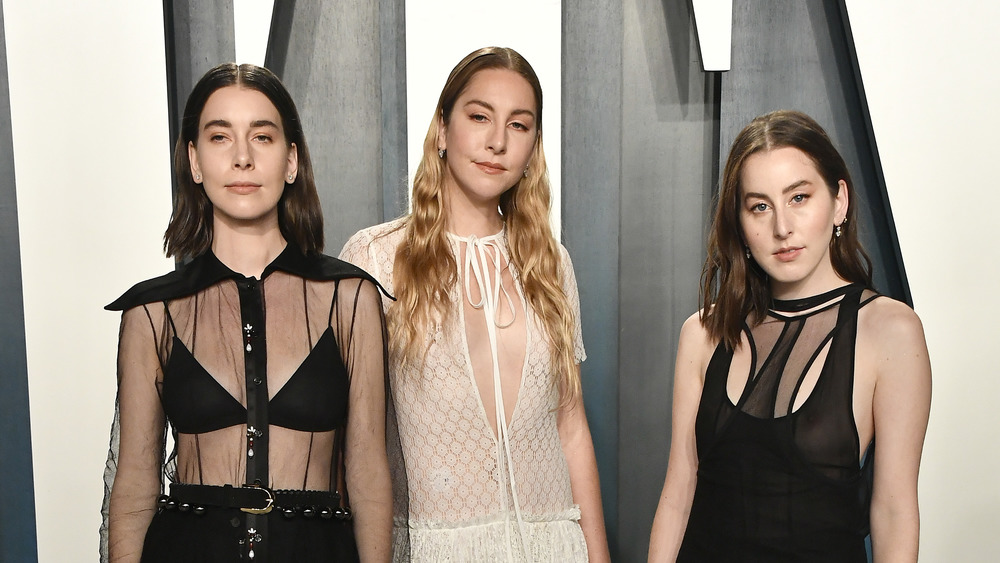 Frazer Harrison/Getty Images
When speaking with Interview, Este recounted a conversation she had with her boyfriend at the beginning of quarantine. "He was at his apartment [during quarantine]. But he was like, 'Listen, I want you around for the rest of my life. So I'm just not going to see you for a month,'" she recalled. "Which was fine. He sent me flowers on my birthday. He made sure that his presence was known. He's honestly the f***ing best."
Danielle, the lead singer of the group, is dating Ariel Rechtshaid, the band's producer. According to The Independent, the song "Summer Girl" is about Rechtshaid's cancer diagnosis. Danielle shared that she was initially hesitant to speak publicly about Rechtshaid's experience.
"I felt so uncomfortable talking about it – it wasn't my story to tell," she explained, noting that with the release of "Summer Girl," she was glad that people "[knew] where the song was coming from."