Here's How Beyonce Just Made History At The Grammys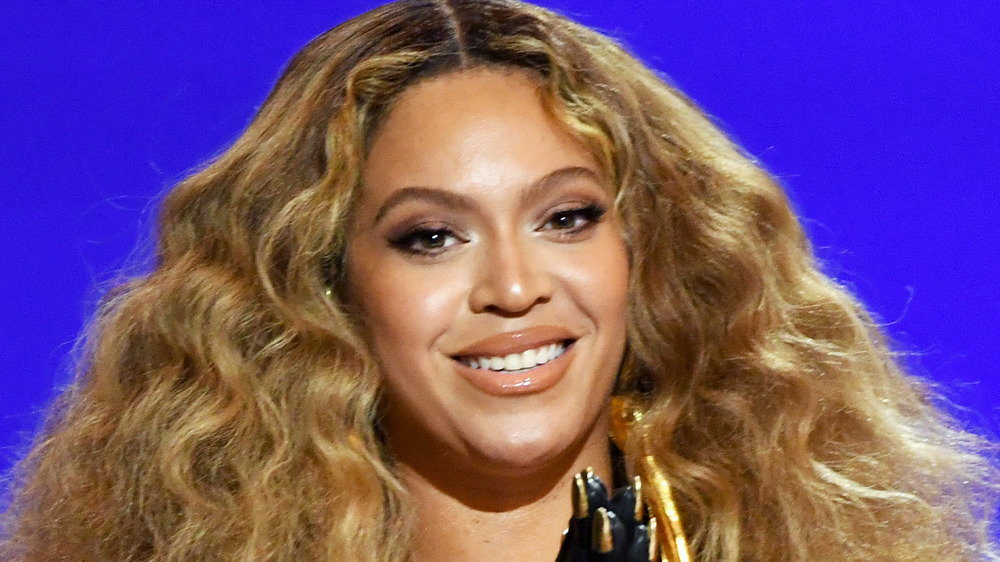 Kevin Winter/Getty Images
The names and genres of performers with the most number of Grammys ever is nothing if not eclectic. Classical music conductor Georg Solti has the most number of Grammys ever with 31 wins in the field of classical music. Artist and producer Quincey Jones holds 28 Grammys for a variety of albums from Children's music, to Jazz, Pop, Rap and R&B — as well as a Grammy Legend Award (via The Grammy Awards).
And then there is Beyoncé, who made music history tonight by winning her 28th Grammy, putting her in a tie with Quincey Jones. Her win now makes her the most awarded woman in Grammy history, and surpassing singer Alison Krauss, who won 27 Grammys for her work in the country music genre. E! News went on social media to celebrate the happy news, saying "And with her Best R&B Performance win, @Beyoncé becomes the MOST-DECORATED FEMALE ARTIST IN #GRAMMYS HISTORY." Beyoncé's wins this year for best R&B performance, best music video for "Brown Skin Girl" (which she shares with her daughter Blue Ivy), and rap performance and rap song for "Savage" with Megan Thee Stallion (via AP).
Beyonce: 'This is such a magical night'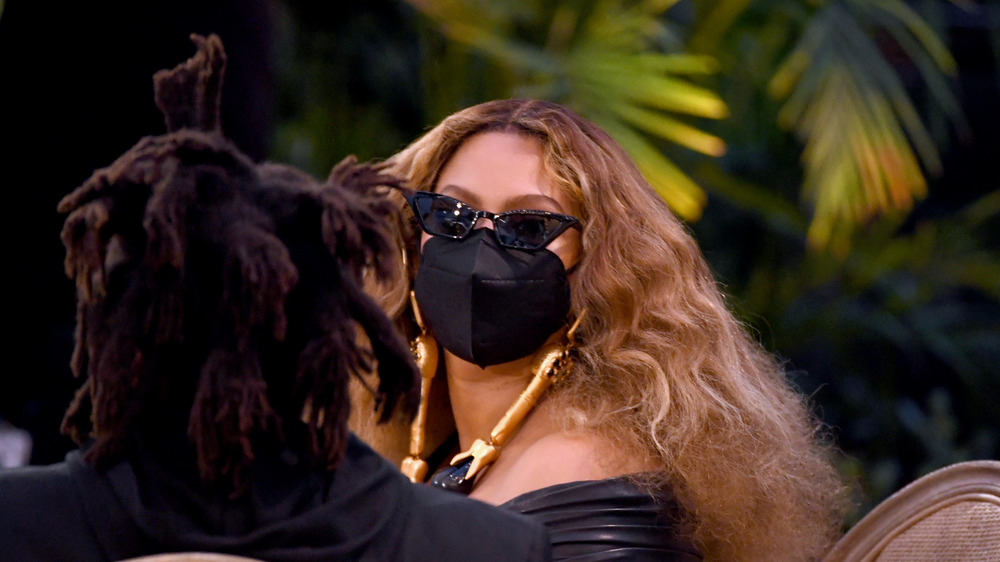 Kevin Winter/Getty Images
Beyoncé marked her wins with a modest speech that acknowledged the difficulties that 2020 had brought, saying: "As an artist I believe it's my job, and all of our jobs, to reflect time and it's been such a difficult time." She added: "I have been working my whole life ... This is such a magical night." (via AP).
Queen B's Hive counted down her awards with her on social media as she chalked up her wins tonight, and the Twitterverse broke into cheers when the new milestone was set. Billboard gave her a special shoutout, saying "Congratulations @Beyoncé! With her Best R&B Performance win for 'Black Parade,' she officially becomes the most GRAMMY-winning female artist of all time with 28 awards." A few even shared clips of Taylor Swift clapping enthusiastically while her music industry colleague picked up the well-deserved accolade. 
One observer noted that Beyoncé still had one mountain to climb though, because: "Beyoncé passes Alison Krauss for most #Grammys wins by a female artist. What they *haven't* mentioned is that she's won only once in a general category — Song Of The Year for 'Single Ladies' in 2010. So... still a bit of work to be done there." To that we say: that's why there is next year.