Everyone's Talking About Taylor Swift's Reaction To Beyonce's Grammy Win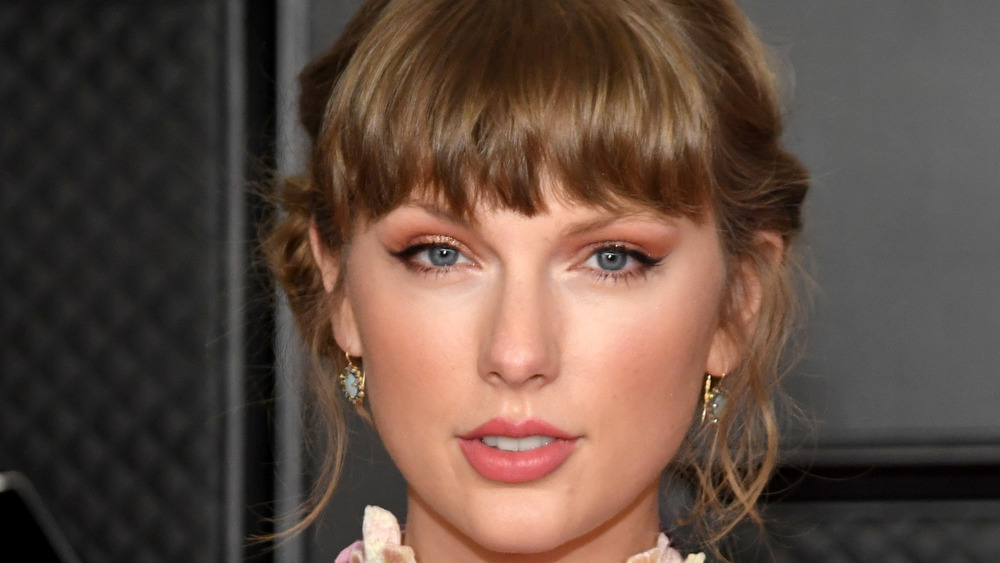 Kevin Mazur/Getty Images
Beyoncé is officially a record-breaking Grammy winner. Tonight, the iconic singer took home the award for Best R&B Performance for her song "Black Parade", giving her the distinction of most Grammy wins by a female artist. Earlier in the evening, Beyoncé also won Best Music Video for her song "Brown Skin Girl", as well as two awards for her feature on Megan Thee Stallion's remix of "Savage". She now has a total of 28 Grammy Awards (via The Los Angeles Times). 
"As an artist I believe it's my job, and all of our job, to reflect the times," Beyoncé said in her emotional acceptance speech. "And it's been such a difficult time. So I wanted to uplift, encourage, and celebrate all of the beautiful Black queens and kings that continue to inspire me and inspire the whole world" (via AP News). 
The crowd was clearly ecstatic for Beyoncé to be receiving this honor and immediately gave her a standing ovation. John Legend and Chrissy Teigen, who joined the ceremony virtually, were seen clapping and cheering for the star. But Taylor Swift's sweet reaction is getting a ton of attention from fans — for a very valid reason.
Taylor Swift was spotted adorably cheering for Beyonce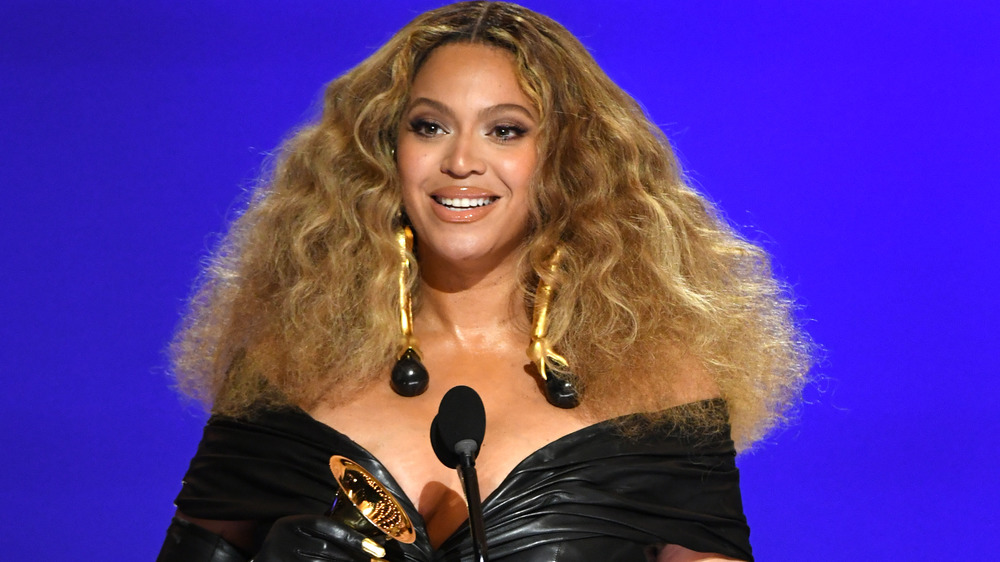 Kevin Winter/Getty Images
As Beyoncé headed to the stage to receive her award, the camera panned to Taylor Swift, who was enthusiastically clapping and nearly flying out of her seat with excitement. Fans are loving this sweet moment, and we totally see why. Not only are Beyoncé and Taylor Swift two of the most legendary names in music, it was also just a great women-supporting-women moment.
"TAYLOR SUPPORTING BEYONCE. WE LOVE TO SEE IT," said one Twitter user who shared alongside images of Swift and Beyoncé at the awards. "I'm sure she never forgot how kind Beyoncé was to her," said another.
Of course, we all remember Beyoncé's empathy for Taylor Swift when Kanye West rudely interrupted her VMAs acceptance speech in 2009. But the love goes both ways. E! Online reported that in an interview with Kiss FM before her 2015 Brit Awards performance, Swift gushed over the "Black Parade" singer. "I love her more than the normal amount," Swift said. "I try really hard not to, like, let [my fandom] get creepy. I just really channel it into a joyous admiration and appreciation."
Clearly, nothing has changed.