Keith Habersberger's Net Worth: The Try Guys Member Is Worth More Than You Think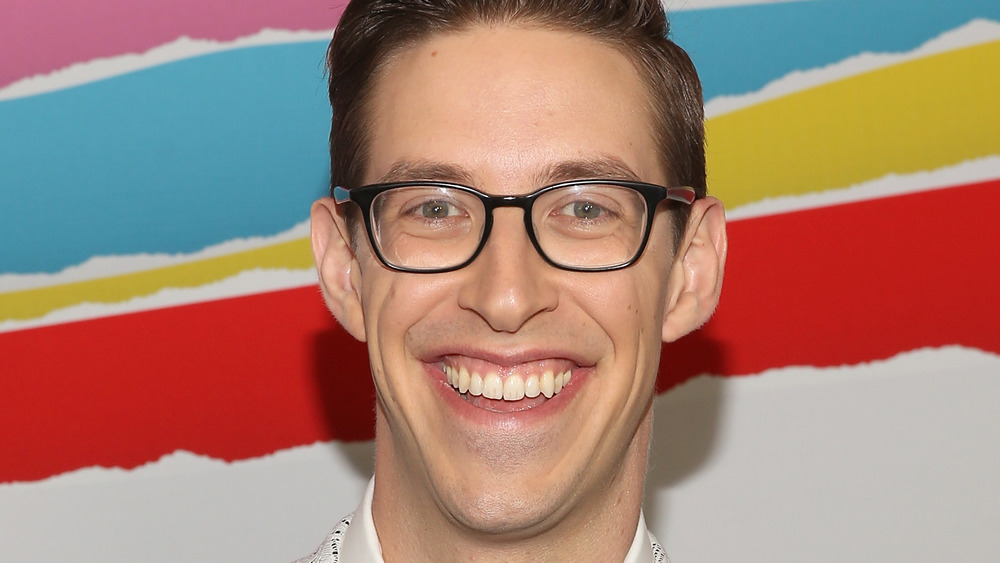 Jesse Grant/Getty Images
Popular content creators The Try Guys really do try everything. They've challenged themselves to dumpling mukbangs (via YouTube) and wearing sexy Halloween costumes (via YouTube) for views on their super popular channel, but the comedy group of Keith Habersberger, Ned Fulmer, Zach Kornfeld, and Eugene Lee Yang are so much more than just social media stars. In 2018, The Try Guys started their own independent production company, 2nd Try LLC, which has allowed them to make a movie, put on a nationwide tour, and even create their own line of hot sauces (via Buzzfeed). 
The latter comes from member Keith Habersberger, who is known as the fried chicken lover of the group (via Heatonist). Due to this love, Habersberger put out his own line of hot sauces for chicken wings and burgers, which, according to Tubefilter, sold out in two days after launching. With this popular side project in addition to everything he's doing with the rest of The Try Guys, it's no wonder that Keith Habersberger has an impressive net worth of $200,000, according to Wealthy Persons. That's his net worth alone, but if you combine all of The Try Guys' assets together, you get a total net worth of $6 million (via What's Their Net Worth). 
Keith Habersberger is part of another popular comedy group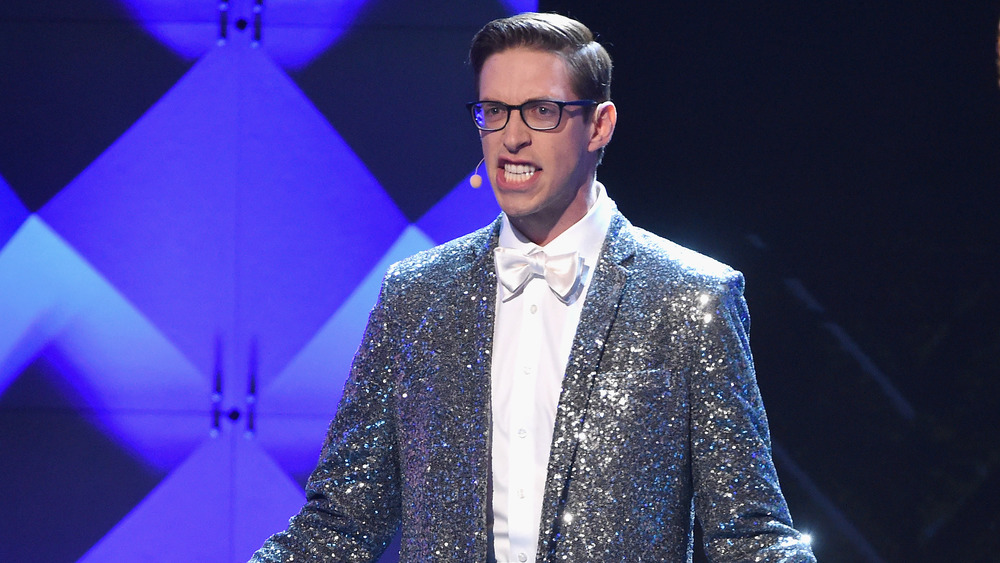 Kevin Winter/Getty Images
For a group of guys who got their start at Buzzfeed, that's a jaw-dropping amount. And leaving Buzzfeed only allowed the quartet more freedom to try different business endeavors, like producing their own cooking show. It was just announced by Variety that The Try Guys struck a deal with the Food Network to produce their very own special for the channel. The concept of the show is based off their YouTube series, Without a Recipe,  which challenges each member of the group to bake a popular food item, like brownies or bagels, without any instructions. Without a Recipe is one of the most popular series on their channel, but there's another food-related YouTube show which Keith Habersberger hosts and is just as beloved — Eat the Menu.
In Eat The Menu, Habersberger tries every item off of a fast food restaurant's menu. He's done places like In-N-Out and Taco Bell. Every episode is super entertaining, will definitely make you hungry, and features members from Habersberger's other comedy group, Lewberger. You may have seen Lewberger competing in NBC's comedy competition show Bring the Funny, but the singing trio can also be seen in their very own comedy special, Lewberger: Live at Lincoln Hall in Chicago on Amazon Prime (via Syracuse). Between his hot sauces, Eat the Menu videos, and Lewberger content, it's no wonder that Keith Habersberger has an impressive net worth that will only continue to grow.