Meghan Markle's Past Blog Post Is Causing A Huge Stir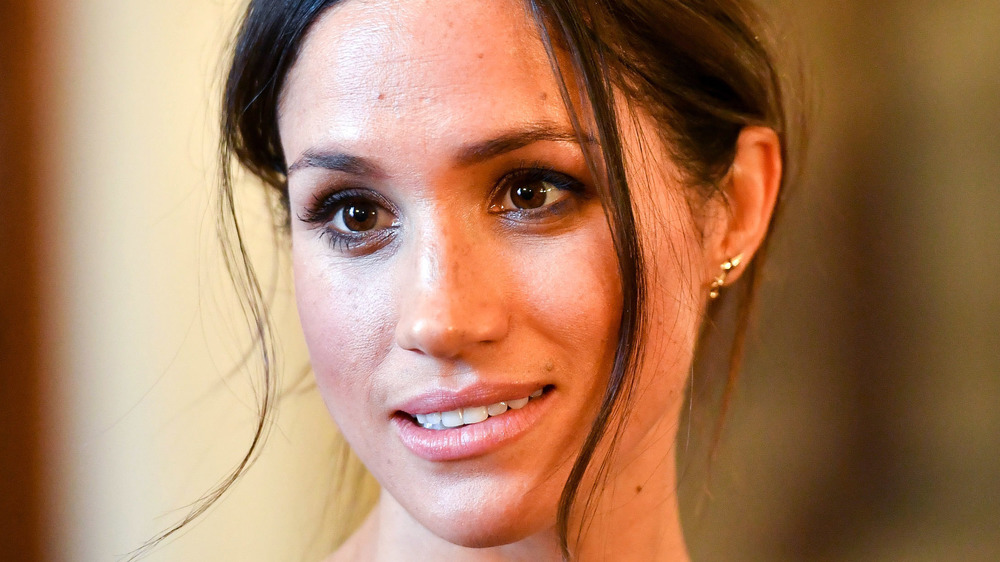 WPA Pool/Getty Images
Several major bombshells were revealed during Oprah Winfrey's groundbreaking chat with former royals Prince Harry and Meghan Markle, from an unnamed member of the monarchy questioning baby Archie's skin color to Kate Middleton making Markle cry in the lead up to her wedding, in spite of tabloid reports to the contrary. Commentators are split on whether the Duke and Duchess of Sussex are being honest about their harsh treatment, especially since they put up with it for so long. 
Markle argued that she didn't really know what to expect upon becoming a member of the royal family. As People notes, she admitted to being naïve, arguing, "I didn't grow up knowing much about the royal family. It wasn't a part of the conversation at home. It wasn't something that we followed." The Duchess of Sussex also confirmed she did no research prior to marrying Harry, reasoning, "I just didn't feel the need to." However, a recently resurfaced blog post calls that claim into question. 
Meghan Markle said she did no research on the royals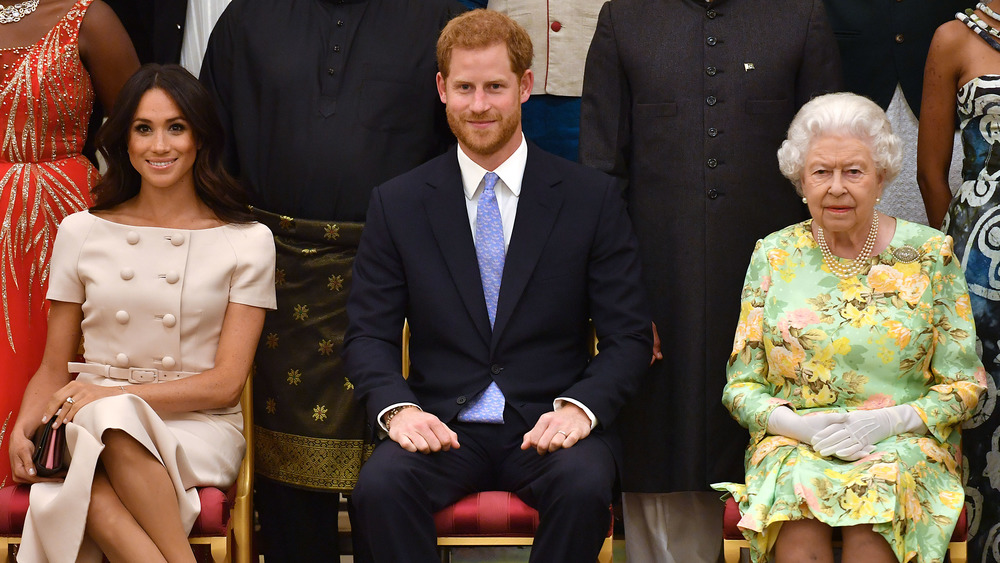 Wpa Pool/Getty Images
According to The Sun, Meghan Markle expressed her love of princesses, on her now defunct blog, back in 2014. "Little girls dream of being princesses. I, for one, was all about She-Ra, Princess of Power," she wrote. "She-Ra is the twin sister of He-Man and a sword-wielding royal rebel known for her strength," Markle explained, noting, "We're definitely not talking about Cinderella here." Markle also referred to the "pomp and circumstance" surrounding Prince William's highly publicized nuptials to Middleton. She opined that adult women still want to be princesses, judging by the attention paid to the royal wedding, and even referred to the "endless conversation about Princess Kate." 
Although some are claiming this as proof Markle knew much more than she was letting on, it's worth noting that, as Page Six reports, when Winfrey stated, "you were certainly aware of the royals," the Duchess of Sussex confirmed she was. Likewise, when Markle reasoned she hadn't even looked Prince Harry up online, the legendary TV host argued, "So you didn't have a conversation with yourself or talking to your friends or thinking about what it's like to marry a prince, who is Harry — who you had fallen in love with — and what it would to be a part of that family? You didn't give it a lot of thought?," to which Meghan Markle replied, "No. We thought about what we thought it might be."