What The Queen Was Really Saying In Her Statement About The Oprah Interview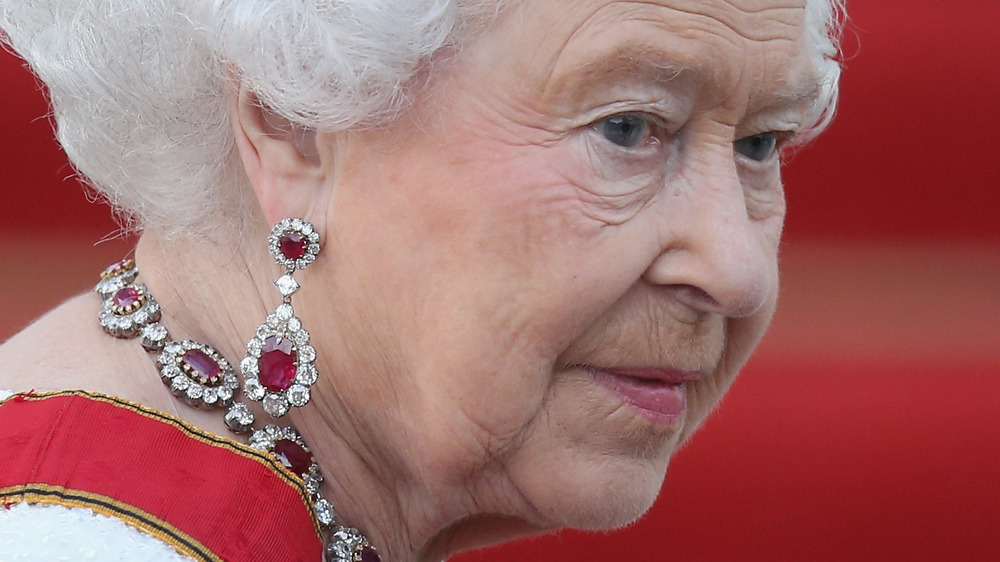 Sean Gallup/Getty Images
From the moment the word came out that Prince Harry and Meghan Markle would be telling all to Oprah Winfrey, royal watchers began speculating about the potential reaction from Buckingham Palace. The royals are notoriously private, and take a dim view of having their personal conflicts aired in the media, particularly when it's the family members doing the talking. Princess Diana and Sarah Ferguson raised eyebrows when they sat down for post-divorce interviews, and with the promise of "no subject off-limits," the world expected no less from the Duke and Duchess of Sussex. 
The British media asserted that the royals — in particular the queen and Prince William — were fuming over the fact that the interview was happening in the first place, and that the entire palace was jittery over what might be revealed. Then, after the show aired, the palace took its time in responding as tongues wagged yet again. How would the queen address Meghan's accusations of feeling unsupported by her in-laws as the tabloids tore her apart? Would she furiously deny the claims of racism within the family?
Finally, two days after the interview aired, the palace issued a formal statement from the queen. As expected, it was brief and to the point. But royal experts say there's a lot to be read into those four sentences if you look closely.
The queen "wants to build bridges"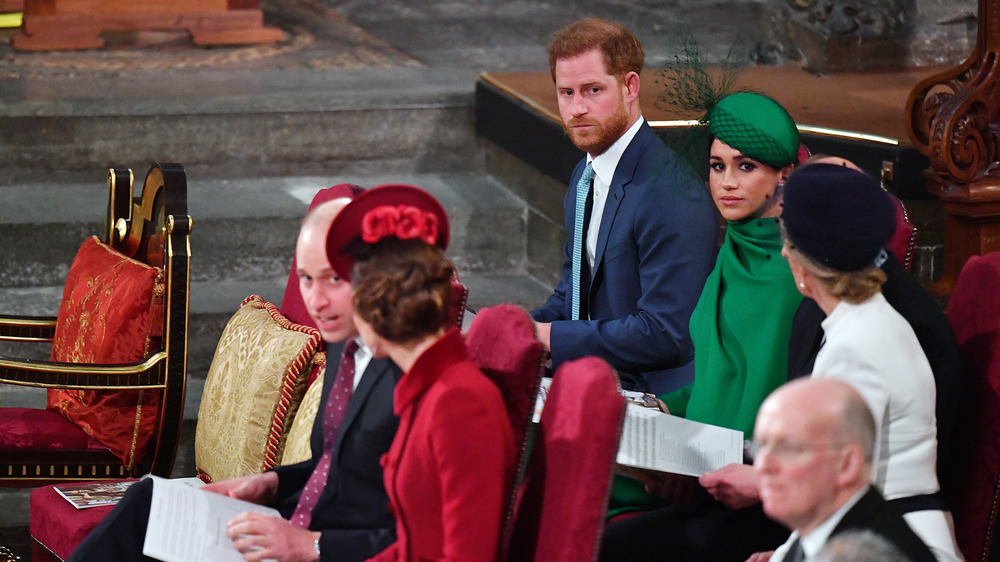 Wpa Pool/Getty Images
The full statement from the palace read: "The whole family is saddened to learn the full extent of how challenging the last few years have been for Harry and Meghan. The issues raised, particularly that of race, are concerning. While some recollections may vary, they are taken very seriously and will be addressed by the family privately. Harry, Meghan and Archie will always be loved family members."
The Daily Mail spoke to several royal experts who agree that the queen is genuinely saddened to have a rift within the family she cherishes. But, they add, the mention of "address[ing]" the allegations "privately" make it clear that HM would prefer her grandson and granddaughter-in-law to keep any further remarks out of the media. "[T]he way to handle the issues they have raised is to do so privately, as a family," said royal expert Richard Fitzwilliams. 
The phrase "recollections may vary," say experts, is the queen's way of saying that Meghan and Harry's accusations of racism within the palace may be exaggerated. Author Phil Dampier told the paper that the queen has most likely spoken to the unnamed person who allegedly raised concerns about baby Archie's skin color "and wants to keep [it] a secret." He added that her statement of love for Harry and family was her way of "throwing out an olive branch and pleading with them not to say anymore and to calm down and start to build bridges."