This Is Why AJ Cook Had To Leave Criminal Minds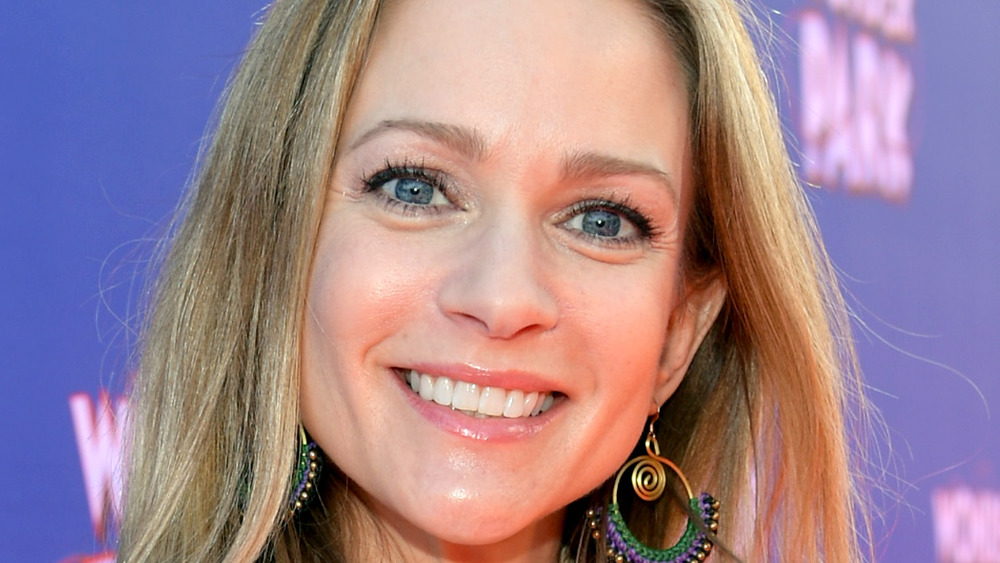 Emma Mcintyre/Getty Images
Criminal Minds is a police drama that debuted on CBS. The show ran for an impressive 15 seasons, with its final episode airing on February 19, 2020 (via IMDb).
AJ Cook starred in Criminal Minds for 14 of those 15 seasons, and her exit on the show was sudden and surprising. In 2010, Entertainment Tonight broke the news that Cook would be exiting the show and that CBS had fired her from the production. The official reason given for Cook's departure at the time was the standard "creative differences" combined with financial problems at the studio, but not everyone bought the excuse. 
Cook's Criminal co-star Kirsten Vangsness, spoke out and voiced her disbelief. That summer she told Screen Rant, "It sucks when they fire your friends. I don't know who made that decision, but I know that us as a family — the family that [executive producer] Ed Bernero made of us — are crushed and it's awful." She also added, "To keep your mouth shut about something like that. If someone makes a decision, they make a decision, but to me, it was like, 'Can you see how many people disagree with you?' Make that decision, but just know that I disagree with you."
AJ Cook eventually addressed her exit from Criminal Minds
Frazer Harrison/Getty Images
Even AJ Cook herself didn't seem to know exactly why she was let go. While some fans alleged that her departure was rooted in sexism, she just seemed politely baffled by the entire experience. In 2011, she likened the experience to a bad break-up while speaking to TV Guide. "It felt like a breakup with a guy. It happened out of nowhere. And it was an 'it's not you, it's me' sort of thing. You think, 'What did I do?' It's been a rollercoaster ride, but I just had to put one foot forward and keep moving."
Cook wasn't the only person fired in 2010; her co-star Paget Brewster also lost her job at the same time. Unlike Cook, she has seemed to have no problem speaking out about how she feels they were treated. In 2015, she told The AV Club their firings had nothing to do with money. "I was so soured by the experience of being fired for no reason. Because it wasn't budget cuts. The person they had hired to replace us got paid twice what we got paid! It's a network that's not particularly kind to women. That's why a lot of women leave those procedurals. Or are fired."