Here's Why Adam Driver Kept His Son A Secret From The Media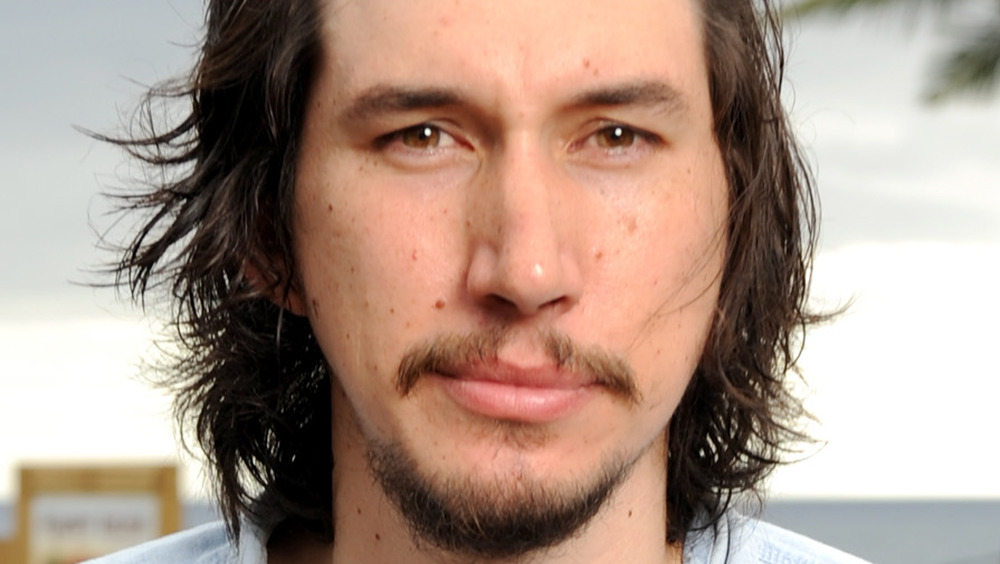 Andrew Goodman/Getty Images
Adam Driver has made a name for himself with huge projects such as his role as Kylo Ren in the latest Star Wars trilogy. The actor burst on the scene when he teamed up with actress Lena Dunham to portray her love interest in the HBO hit series Girls in 2012. Driver took on the role of the quirky, yet lovable, Adam Sackler, who captivated viewers right from the start. Since that time, Driver's created an impressive body of work. He's even been nominated for two Academy Awards for his roles in the films Marriage Story and BlacKkKlansman.
Driver has garnered a huge fan base over the years, yet not much is known about the actor's personal life. He's casually admitted in the past that he hates to watch himself on screen and that he attended Juilliard. He's also a former Marine, who joined the armed forces shortly after the 9/11 terrorist attacks (via Vogue). However, his private life remains a mystery. So much so that he kept his own child a secret from the media.
Adam Driver & wife Joanne Tucker keep their family under wraps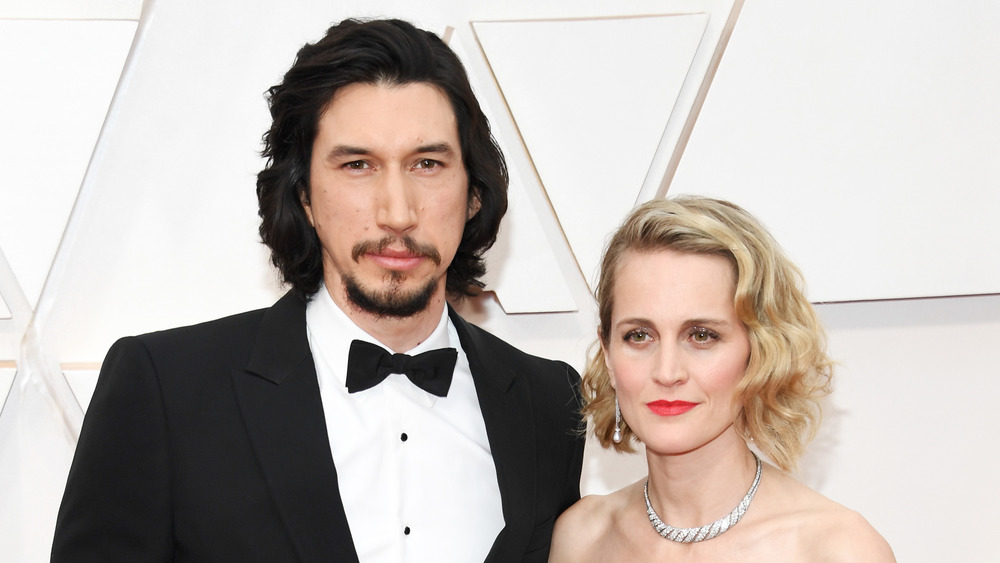 Kevin Mazur/Getty Images
According to W Magazine, Adam Driver married his wife Joanne Tucker in 2013. The couple share a son together, who they've kept under wraps from the media for years. In fact, the pair didn't even confirm that they'd had a child until more than two years after his birth. During an interview with The New Yorker, Driver explained that living life in the public eye can sometimes be a struggle, hinting that he didn't want that for his child. "My job is to be a spy — to be in public and live life and have experience. But, when you feel like you're the focus, it's really hard to do that," he said.
Showbiz CheatSheet reports that Driver and Tucker's son was born sometime in 2016. While Driver hasn't given up any details about his little boy, he did joke about his role as a dad during his Saturday Night Live hosting debut in 2020. "Some facts about me; I'm a husband and a father. It's in that order though. I've been very clear with my son about that, he's second in everything," the actor stated during his monologue (via Showbiz CheatSheet). While Driver has decided to keep his family out of the spotlight as much as possible, it's only made his supporters love him more. The fact that he's protective about personal life is just one of the many reasons why fans can't get enough of the actor.