Here's Why Barney Thompson From Pretty Woman Looks So Familiar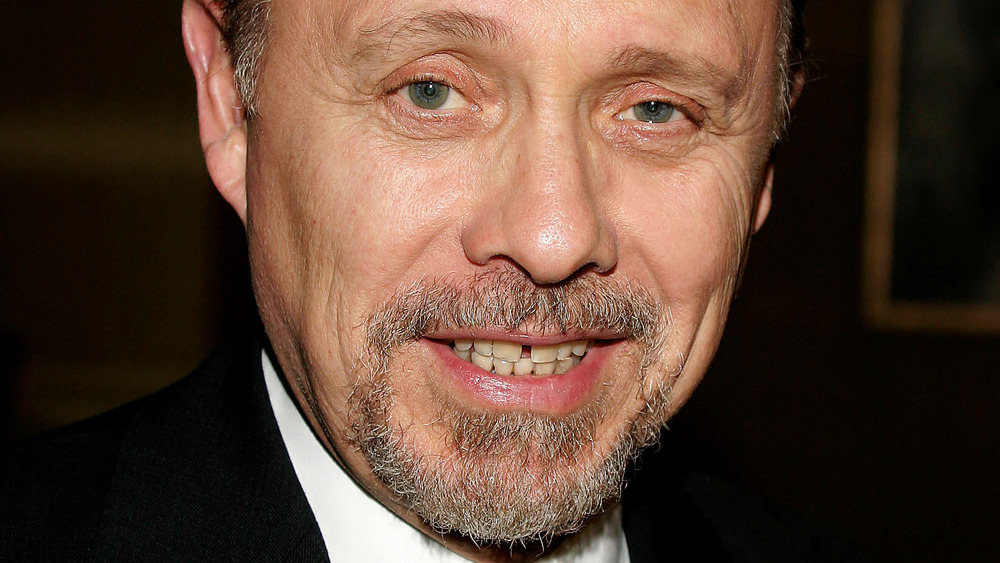 Giulio Marcocchi/Getty Images
We may receive a commission on purchases made from links.
Pretty Woman may be a beloved cinema classic for its rags-to-riches love story and star-making turn for Julia Roberts, but it's the concierge character of Barney Thompson who may have you squinting at the screen. Fans of director Garry Marshall may recognize this actor from one of the eighteen film collaborations he's had with the director, including Runaway Bride, The Princess Dairies, Georgia Rule, and Young Doctors in Love (their first collaboration and one of his favorite if you care to rent it), but who is this esteemed actor? (via Us Weekly)
The pivotal role of Barney Thompson is played by Hector Elizondo, who earned a Best Supporting Actor Golden Globe nomination for his work in the iconic 1990 film (via IMDb). At the time, Elizondo had already garnered Hollywood's spotlight with his breakout performance as Mr. Grey in The Taking of Pelham One Two Three (1974), a title you may recognize from its 2009 remake starring Denzel Washington. He'd also built a solid rapport with industry hitmakers having worked with acclaimed director Edwin Sherin on Valdez is Coming, and legendary television producer Norman Lear on a seminal episode of All in the Family. 
Barney in Pretty Woman wasn't Hector Elizondo's favorite role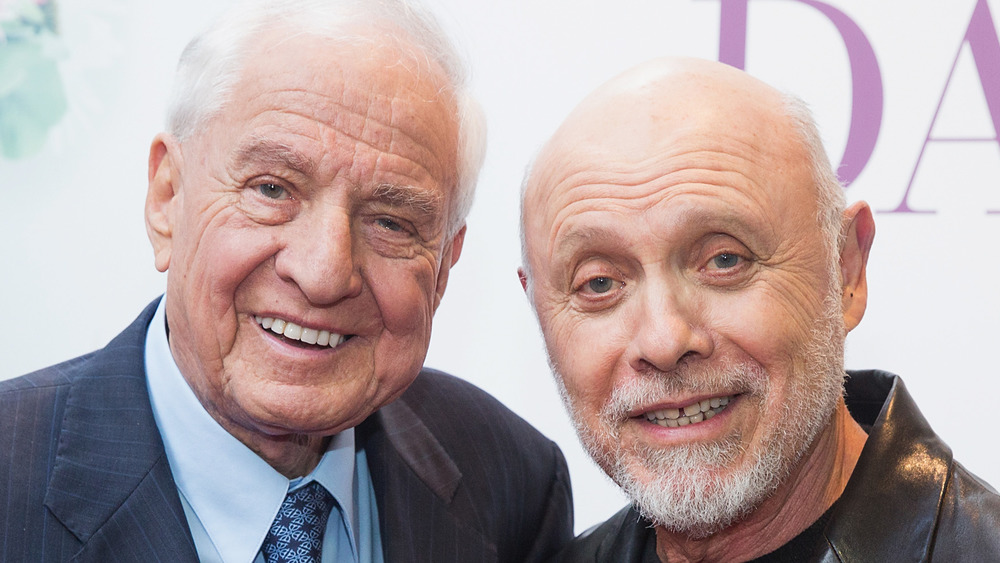 Mat Hayward/Getty Images
So when the role of Barney Thompson came along, Elizondo wasn't crazy about the idea even though he'd worked with director Garry Marshall in the past: "...it's a film that I was not interested in," he told AV Club earlier this year, "quite frankly, when I saw the premiere. I thought, 'Eh, it's not my kind of movie.' But for some reason, it came by at the right time, touched the right chord, and became this thing that's bigger than life..." The film was so larger than life that it spawned the unofficial sequel Runaway Bride in which Elizondo also starred as a sounding board to Richard Gere's reluctant romantic.
Today, fans can catch Elizondo playing Ed Alzate on the Fox sitcom Last Man Standing where he's starred along Tim Allen for nine seasons. He plays a successful business man and the best friend to Allen's role as Max Baxter. Elizondo loves playing the character telling AV Club, "The thing about Ed that's interesting is that when they need to fill up a hole, they have Ed. He can be the generous guy or the stingy guy. The hard-ass guy or the easy-going guy. The soft-hearted guy or not. At first I said, 'No, there's no arc there for me!' But I got accustomed to that, and that's a lot of fun." Unfortunately, the long-running sitcom is gearing up for its final episode this spring, which means he'll soon have plenty of time for film projects. Seeing as how he starred as Billy Rosewood's partner in Beverly Hills Cop III, here's hoping Eddie Murphy has tapped Elizondo to reprise his role in the potential sequel (via Digital Spy).