The Real Meaning Of Pippa Middleton's New Daughter's Name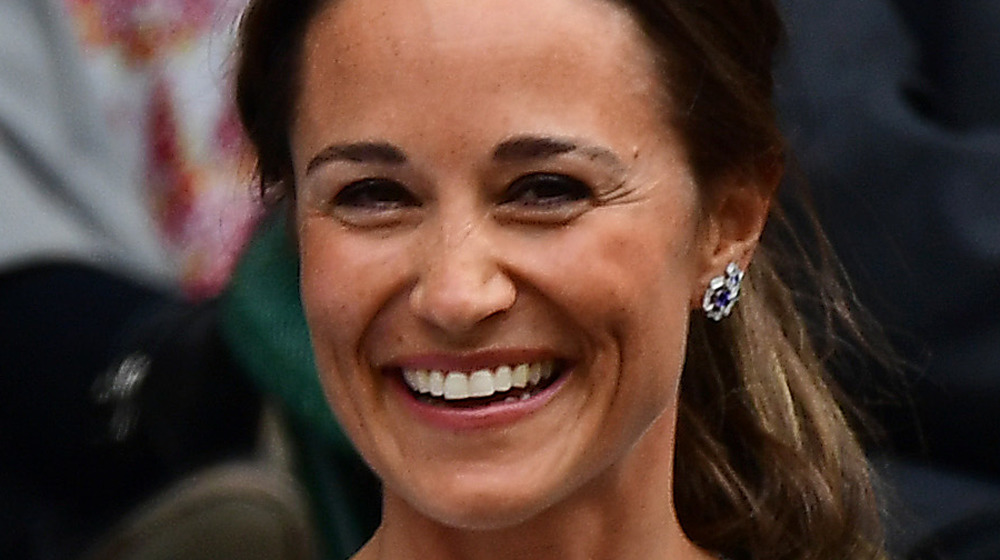 Shaun Botterill/Getty Images
The royal family has something to celebrate for the first time in weeks. Pippa Middleton, sister of Kate (now formally known as Catherine, Duchess of Cambridge), gave birth early in the morning of March 15 to a daughter. A source tells People that the 6-lb, 7-oz girl is "perfect" and that "everyone is overjoyed at such a happy arrival." Appropriately enough, Pippa gave birth in the Lindo Wing of St. Mary's Hospital in London, just as her sister did for all three of her children. She and husband James Matthews are also the proud parents of 2-year-old son Arthur.
The news comes less than two weeks after mom Carole Middleton confirmed that a new arrival was indeed on the way. Back in December, a tab hinted that Pippa was expecting, but with no confirmation from anyone in the family, fans of the royals suspected that it might just be idle gossip. Pippa carefully stayed under the radar during her pregnancy, wearing concealing clothes on the occasions she was photographed. (Being in her third trimester over the winter helped – big coats are good for hiding baby bumps.)
It's traditional for royals in direct line to the throne to announce new babies' names a few days after the birth; this gives them time to finalize their choice and tell the queen personally. Not technically being a royal, Pippa didn't have to wait. She and Matthews allowed their daughter's name to go public, and a beautiful one it is.
The baby's name honors her aunt and the queen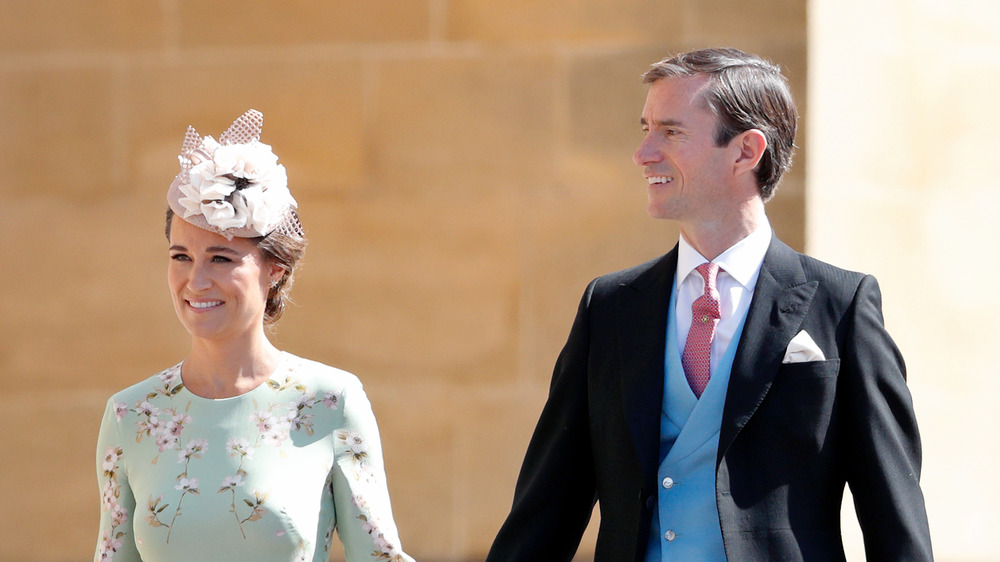 Max Mumby/indigo/Getty Images
Pippa Middleton and James Matthews named their daughter Grace Elizabeth Jane. The name is as British-sounding as it comes, but it happens to be faith-based, too. Grace is a "virtue name," as Nameberry dubs it, referring to the loving kindness of God. Parents choose it in the hope that their daughter will live up to that virtue. Similarly according to Nameberry, Elizabeth is a biblical name meaning "pledged to God," and the source notes Jane is the English feminine form of John, meaning "God is gracious" (which circles back nicely to her first name). 
But more significantly, both middle names have special connections to the important women in Pippa's life. Elizabeth is the middle name of both Pippa's mother, Carole Middleton, and sister Kate, with whom she shares a special connection. Of course, it's also the Queen's name, which is a nice nod to the family's royal connection. Jane is the first name of James' mother, Jane Matthews (via Daily Mail), so little Grace is named for both grandmothers, her aunt, and the British monarch.
After a tumultuous few months for the royal family, it's nice to see that they have good reason to celebrate. No doubt Pippa is looking forward to the day when both her children will have playdates with their cousins George, Charlotte, and Louis.