The Boy Band 27% Of People Would Invite To Sing At Their Wedding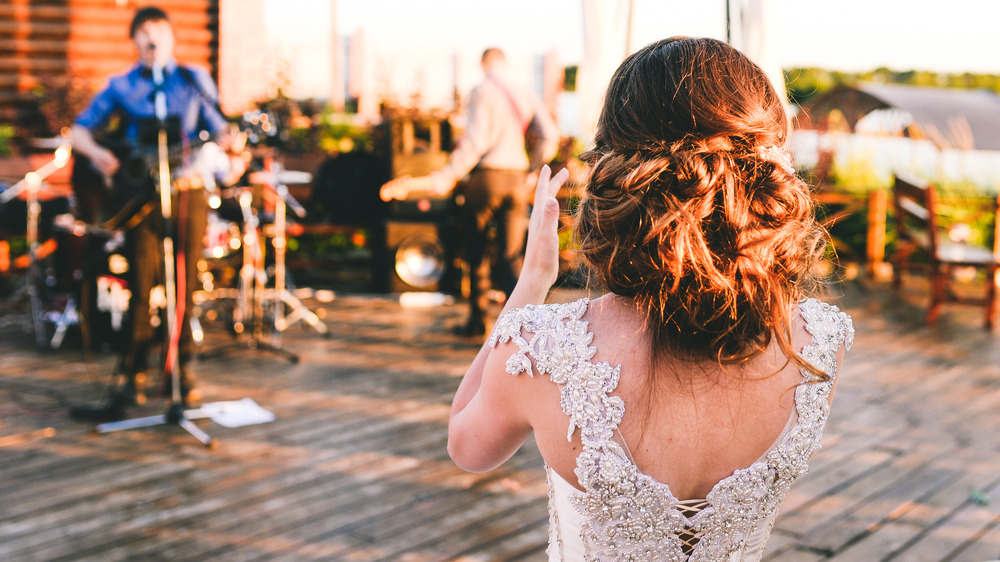 Shutterstock
If you were planning a wedding, who would you book to do the music? If you're on a super-slim budget, you may wind up having to plug your playlist into a speaker system, but let's just imagine that money is no object. Pretend you're a one-percenter, just for a day, and try to imagine what, or who, you'd go for. Would you try to hire Adam Sandler to recreate his role from The Wedding Singer? The man's got over $400 mil in the bank so he may not need the gig. Sir Elton John might do it, though -– after all, he did play at the weddings of both the late Rush Limbaugh (the one to his 4th wife, Kathryn) and Donald and Melania Trump (via Distractify).
Maybe you want something more danceable, though. Ok, here's an idea, how about you spend your hypothetical big bucks on a boy band! Umm, really, you think? Hey, it could be a thing. They all tend to sing about love and stuff, so it's less weird than, say, booking a death metal group. So that's settled, then –- your imaginary wedding reception is getting a boy band, and you're going to like it. All that's left is for you to pick which one. The List posed this question to 652 people and gave them the following choices: Backstreet Boys, Boyz II Men, BTS, *NSYNC, and One Direction. The big winner, with over 27 percent of the vote, was Backstreet Boys.
Most people want the Backstreet Boys to sing at their wedding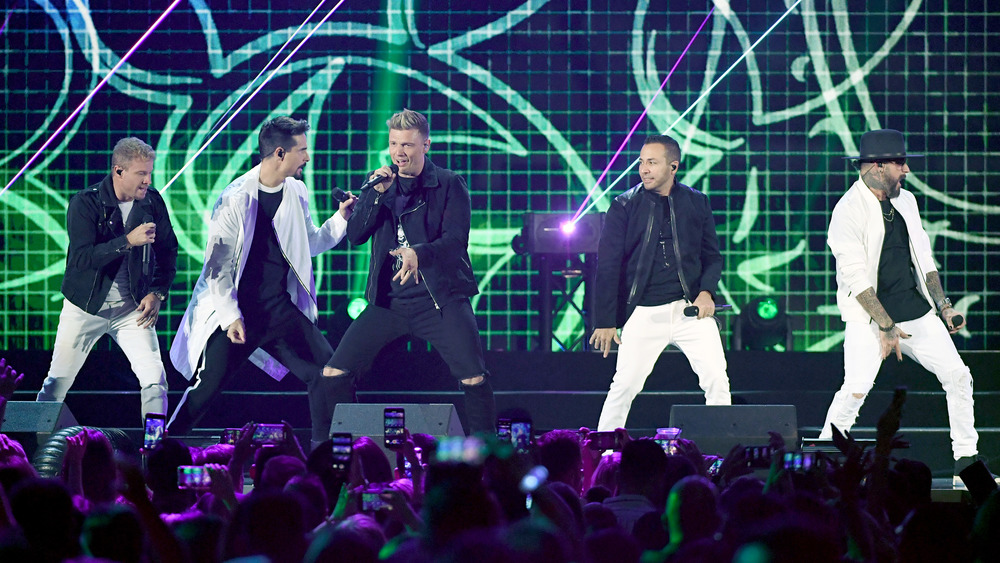 Ethan Miller/Getty Images
Maybe it's not such a surprise that the Backstreet Boys were the runaway winner — back in the 90s, every tweenie-bopper was crushing on at least one of their members. Those former fans are now in their 30s, so may be among the most marriage-minded of our poll respondents. Demographics might also explain why dead last, chosen by fewer than 9 percent of poll respondents, went to BTS, a group whose fan base tends to skew towards those who are only now figuring out that boys aren't so icky, after all.
Boyz II Men, another 90s name, also did quite well, bringing in 21 percent of the vote, while third place went to *NSYNC (90s again) with 17 percent. Back in 4th place with a little over 13 percent was the more recent One Direction, a band whose fans may still be in their 20s and not quite be ready to tie the knot just yet.
Some people had different ideas for their wedding boy band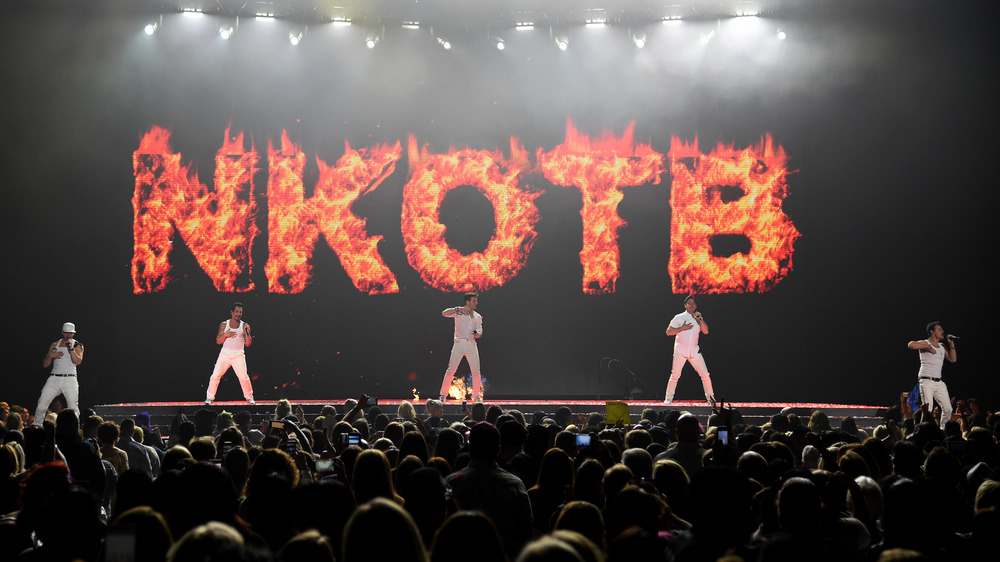 Ethan Miller/Getty Images
Nearly 13 percent of our respondents, however, chose to answer "Other." Most of these were from non-boy band fans, expressing their true feelings with comments along the lines of, "I don't listen to that garbage," "Kidding right?," and "eww." A few others expressed distaste for the idea of weddings and/or marriage in general. A handful of '80s boy band fans weigh in with write-in votes for New Kids on the Block –- not so surprising, since many 40-somethings are also headed to the altar.
We did get one respondent who said, "You've got to be kidding I'm 82," but hey, that's no excuse for not playing along with our faux wedding planning! Weddings aren't only for the young, you know, or even the "young at heart," whatever that means. ("Mature at heart" sounds like a better recipe for marital success, after all.) George Takei got married at the age of 71, and Robert Redford married his second wife when he was 73.