Harry And Meghan Keep Distancing Themselves From The Royals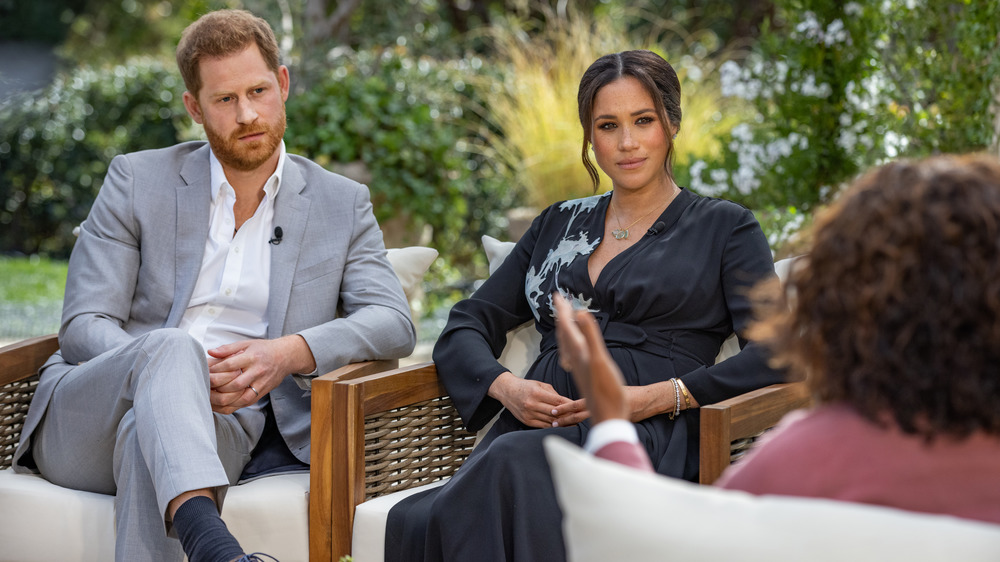 Handout/Getty Images
In the aftermath of their Oprah interview, Meghan and Harry have faced intense criticism for reportedly throwing the royal family under the bus. According to People, the monarchy is "in crisis talks," with an insider calling for royal watchers to give them the privacy to sort their issues out accordingly. The revealing sit-down, the couple's first since they defected from the royal family over a year ago, was watched by over 17 million people in the U.S. and a further 11 million in the U.K.
Buckingham Palace released a statement immediately after the interview initially aired, noting how "saddened" everybody was to learn "how challenging the last few years have been for Harry and Meghan." It concluded by noting, "Harry, Meghan and Archie will always be much loved family members." Meghan told Oprah she was relieved to finally be allowed to speak her truth after years of being silenced, and, judging by their latest step, she and Harry are saying goodbye to the royal family for good.
Archewell signals a major turning point for Harry and Meghan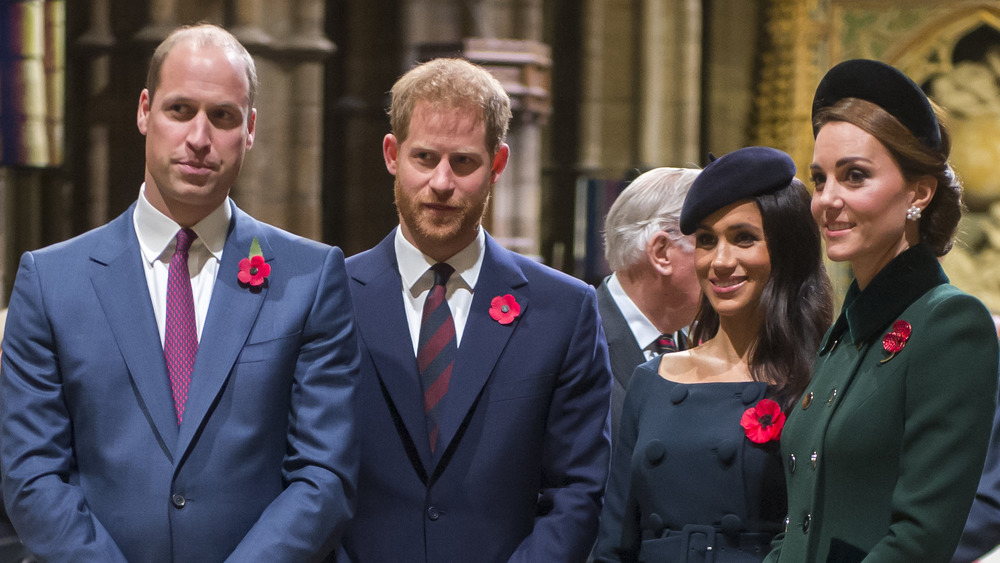 WPA Pool/Getty Images
According to the Daily Mail, the beloved couple has made it official they won't ever consider themselves royal again by replacing the Sussex Royal monogram with their new Archewell logo on their personal stationery. The original image, which included the initials H and M adorned with a crown on top, was still being used up until recently, with several commentators criticizing Meghan and Harry for the choice. London's Robert Clack School shared a letter written by the Duchess of Sussex on Twitter, on which the Archewell logo is prominent. "This International Women's Day, in collaboration with the work of our non-profit organisation, Archewell Foundation, we are encouraging everybody to participate in real acts of compassion for the women in their lives and their community," Meghan wrote in the heartfelt letter. 
The royal defectors penned a note to the Hubb Community Kitchen — in celebration of IWD, where they praised the group's "compassionate example" — that also featured the new monogram. The official Archewell site notes, "Through our 501(c)(3), we activate compassion in action on the ground in communities, and by supporting our growing network of partners." According to marketing executives, Meghan and Harry's new business venture is on track to become a "billion-dollar brand" thanks to lucrative deals with Spotify and Netflix.