Candace Cameron Buré's New Look Has Everyone Talking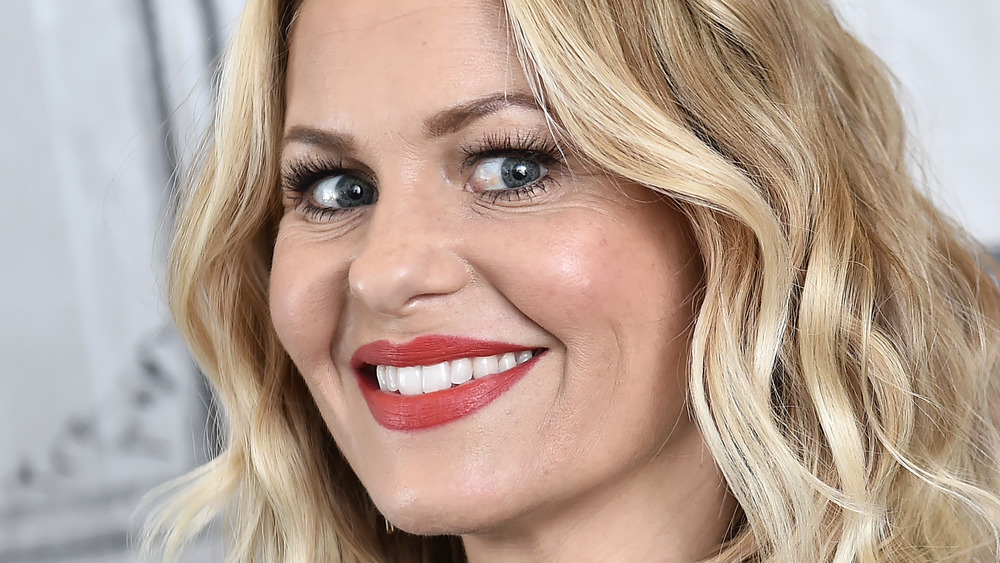 Steven Ferdman/Getty Images
Just in time for spring, Candace Cameron Buré has changed up her hair with a fresh new hue. And not surprisingly, social media has a lot to say about it. The star of Fuller House shared a photo of her red locks to Instagram over the weekend and celebrity friends and her followers alike quickly chimed in with their comments.
In the image, we see a masked Buré showing off her new 'do, while her Hallmark movie Aurora Teagarden Mysteries: How To Con A Con co-star Niall Matter looks on (via Yahoo!). "Don't be fooled, Niall is smiling and filled with joy under that mask," the actress captioned the buzzworthy pic, which had over 73,500 likes at time of writing.
She later shared another photo featuring her new hair shade, also plugging her new movie. But as much as we are curious about the flick, um, those tresses! According to Hello Giggles, the dye job, which she also pulled off flawlessly in 2017, is for the film series, in which Buré plays mystery-loving Aurora Teagarden. She also went red in 2015 for the launch of the series.
What people are saying about Candace Cameron Buré's red hair
Actress Kristin Chenoweth kicked off the comments about the star's strawberry-hued hair by complimenting Buré, "Love the hair." Meanwhile, a fan wondered what we all think when she said, "CANDACE, WHY DOES YOUR HAIR ALWAYS LOOKS SO GOOD....." Another fan opined, "Love the red color." Someone else chimed in, "You certainly can wear any hair color & look fabulous." Dozens and dozens of commenters agreed with this fan, who said, "Omg the hair looks great."
It's worth noting that the mom of three does not always get positive feedback on social media. When she recently shared an intimate photo of herself with her husband, Buré was widely criticized. Good thing the star didn't care, and responded perfectly, saying in part, "For all of the Christians that are questioning my post with my husband's hand on my boob — my husband of 24 years — thinking it was inappropriate, it makes me laugh because it's my husband. We have so much fun together."
The actress also defended a family holiday photo that was the subject of mean comments online, hitting back by saying, "Wow — I post a family photo and you all find everything you don't like about it or can make fun of. Do better than that. Please."