Who Is Steve Harvey's Wife, Fashion Designer Marjorie Elaine Harvey?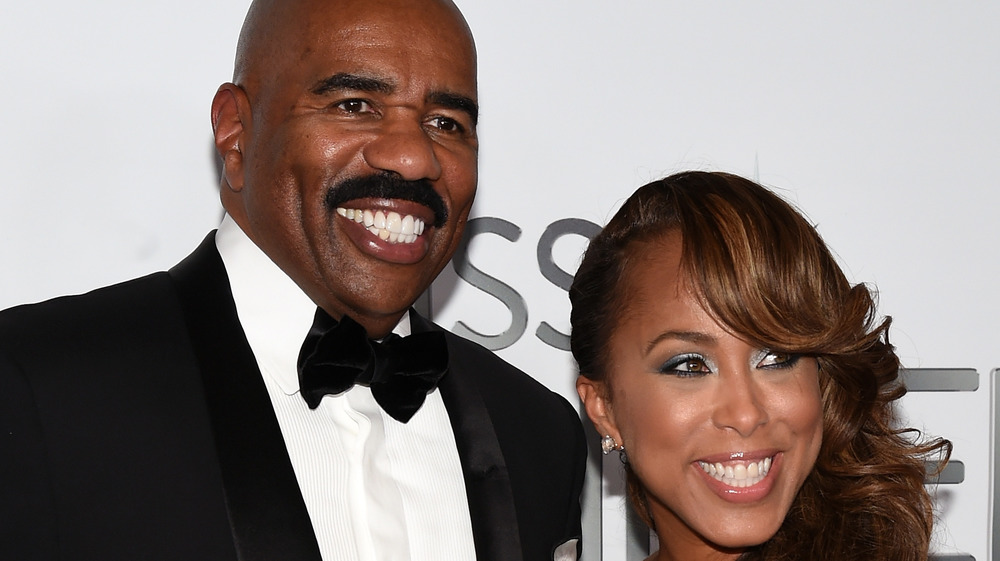 Ethan Miller/Getty Images
Game show host and comedian Steve Harvey has captured our attention for years on Family Feud. From hosting award shows to doing standup, Harvey has come a long way since he started his lucrative career. Currently, he's married to Marjorie Elaine Harvey, making both of them each other's third spouse, The Sun reports. The outlet notes that Marjorie has three kids from two previous marriages and that her union with Harvey resulted in a big blended family between their children. The game show host adopted Marjorie's children, however, and the two consider them to be their kids together. The pair have five grandchildren as well.
The Harveys also started a foundation together that centers around childhood education, Distractify reports, and the organization bears their name — the Steve and Marjorie Harvey Foundation. As for how the two have stayed so close after tying the knot in 2007, Steve explained to Good Housekeeping, "I married a person who was already happy, and I'm innately happy. So we don't have to make each other happy; we can just complement each other's happiness. I don't bring up exes. I don't remember them or have any fond memories. I didn't know anything until my wife came along."
Steve and Marjorie Harvey have a blended family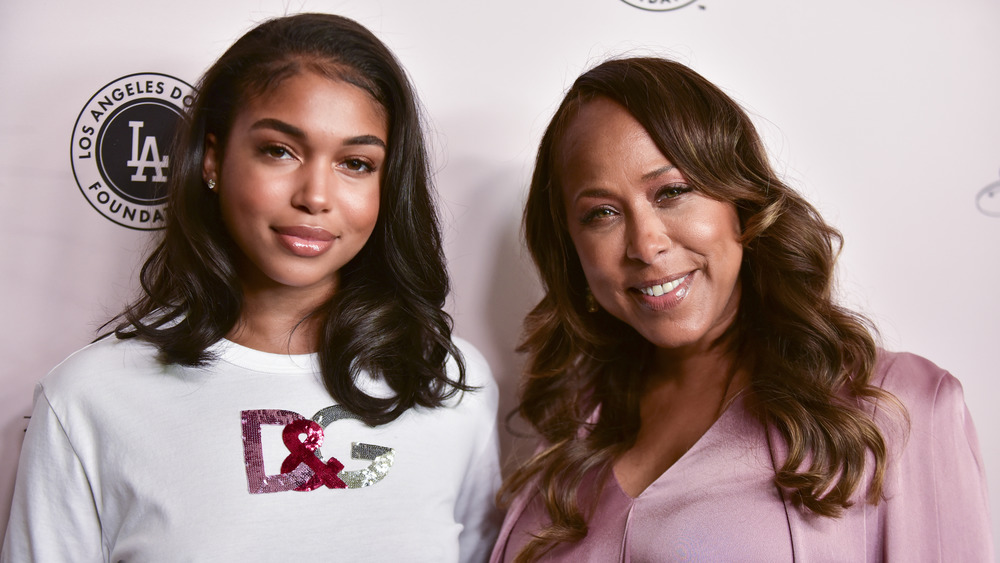 Rodin Eckenroth/Getty Images
Steve and Marjorie Harvey parent their children as a unit, with her kids taking on his name following their adoption. Marjorie, a Memphis native, has appeared on various talk shows including Entertainment Tonight, Extra with Billy Bush, and her husband's programs in the past as well, IMDb reports. As for how the two of them maintain such a strong bond, Steve explained to Good Housekeeping that, "She appreciates my work ethic, but is the first person to tell me if I'm working too much." Plus, she's always a source of support for her husband. "When Marjorie sees me doing something I don't enjoy, she'll kiss my big, bald head and say, 'Hang in there. I'm proud of you.' It gets me every time."
Recently, Steve made headlines for commenting on their daughter Lori Harvey's relationship with Michael B. Jordan. According to People, he revealed his thoughts about his daughter's new relationship, "I like this one. I still got my eye on him," he said. "I mean I like him, but like I say to all of 'em, 'I might like you, I might approve of you, but I got a thumb-size section of my heart filled with nothing but pure hatred for your a**. Just in case I need it.'" Meanwhile, his fashion-blogger wife has shown off her glamorous outfits and inspired Lori's fashion sense as well, with the 24-year-old collaborating with Naked Wardrobe, the Atlanta Black Star reports.