Gayle King Shares Details Of Prince Harry's First Conversation With His Father And Brother Since Tell-All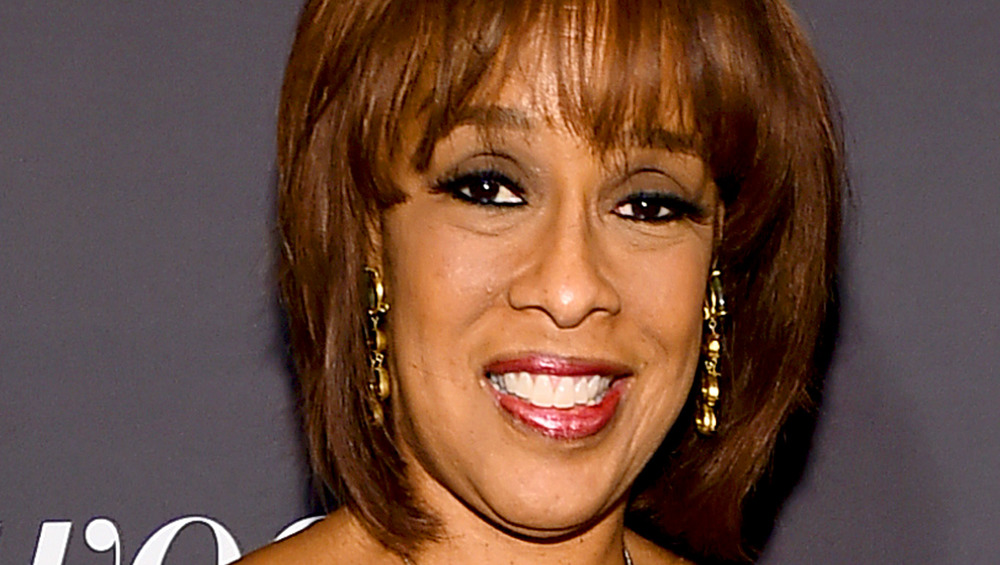 Theo Wargo/Getty Images
Last week, following Oprah's groundbreaking interview with Meghan Markle and Prince Harry, all eyes were on the royal family following damning accusations of racism against them. The Duchess of Sussex shocked the world by revealing a member of the monarchy questioned how dark baby Archie's skin would be, leading to an outcry in the press and, indeed, from the public. As the BBC reports, when reporters caught up with Prince William, he was asked outright about the claims. 
The Duke of Cambridge fought back against accusations of racism, stating plainly the royal family is "very much not racist." When asked whether he'd spoken to his brother since the explosive interview aired, Prince William confirmed he had not but said he was planning to do so in due course. Now, Oprah's BFF Gayle King has revealed that the long-awaited conversation between the two men and their father, Prince Charles, has taken place and, reportedly, it didn't go as well as intended. 
The conversations with Prince Harry did not go well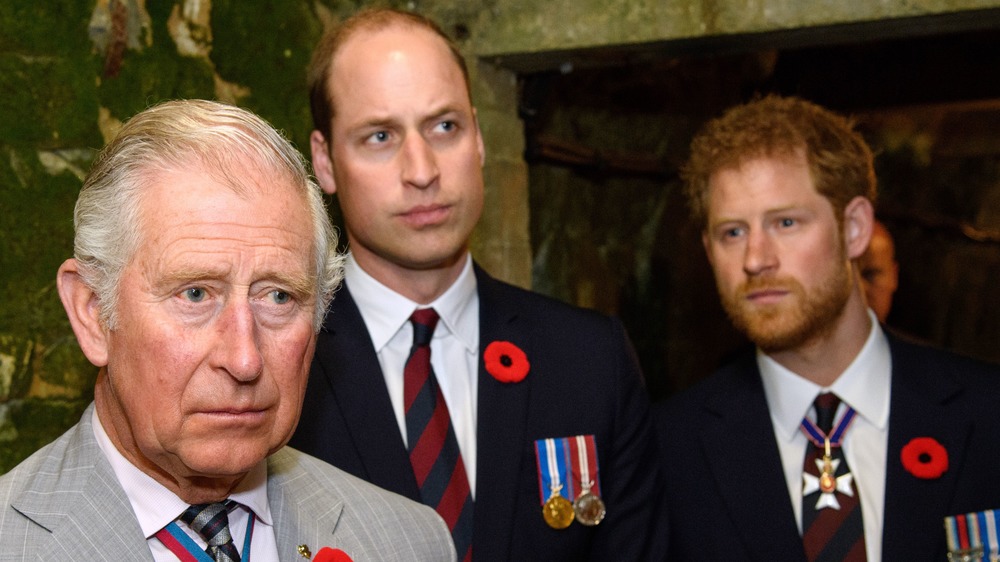 Pool/Getty Images
According to People, Gayle King acknowledged on CBS This Morning that she'd checked in with the Sussexes to see how they were doing in the aftermath of the interview, noting Prince Harry confirmed he'd spoken with both his brother and father. Sadly, the TV host noted, "The word I was given was that those conversations were not productive." King added, however, "they are glad that they have at least started a conversation." Markle and her husband are reportedly finding it difficult to deal with the Palace's insistence on sorting things out privately, while disparaging and inaccurate stories about the Duchess proliferate in the press. According to King, nobody has reached out to Markle.
The Sussexes are frustrated the conversation has warped, when their only wish was for the royal family to "intervene and tell the press to stop with the unfair, inaccurate, false stories that definitely have a racial slant." As far as the CBS This Morning host is concerned, until that happens, it will be exceedingly difficult to make amends. However, everybody wants to move forward since they're still family. Prince Harry told Oprah that his father stopped taking his calls at one stage, admitting he felt completely let down by the lack of support from someone who went through something similar, with the late Princess Diana. He said, "I will continue to make it one of my priorities to try and heal that relationship."