How Jenna Bush Hager Met Her Husband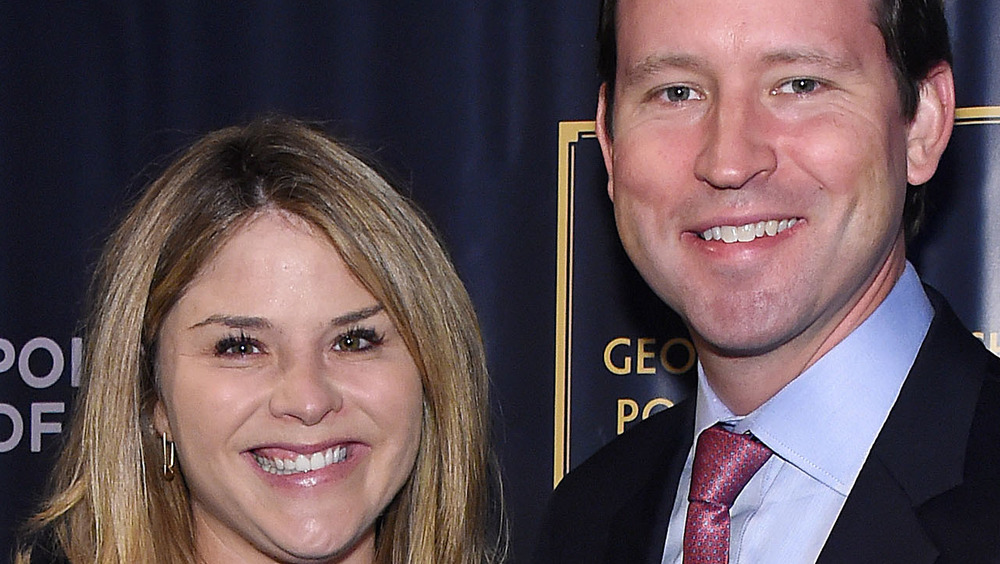 Jamie Mccarthy/Getty Images
Being a presidential child always presents unique opportunities — inaugural balls, secret service assignments, and networking with influential leaders. However, the role was especially important to Jenna Bush Hager because it introduced her to one of the most important people in her life, her husband.
After five years of dating, she and Henry Hager married in 2008, per CNN, but she wanted to get married sooner. She actually proposed to him just three months into their relationship. "After three months of dating — I might've had a Christmas cocktail — and we were dancing, and I said, 'This is it. I know it. Let's just get married. What are we waiting for?'" the morning show host told Hoda Kotb on Today, per Oprah magazine. "He smiled and was like, 'I'm crazy about you, but you're young.'" The pair have a three-year age difference, and at the time, Jenna was just 21. 
In 2007, they officially got engaged at sunrise during a hike on Maine's Cadillac Mountain (via Prevention). They celebrated their 12th wedding anniversary in May of last year, per Instagram. They're now parents to three kids: Margaret Laura "Mila" Hager, 7; Poppy Louise Hager, 5; and Henry Harold "Hal" Hager, 1.
Henry Hager worked for George W. Bush's campaign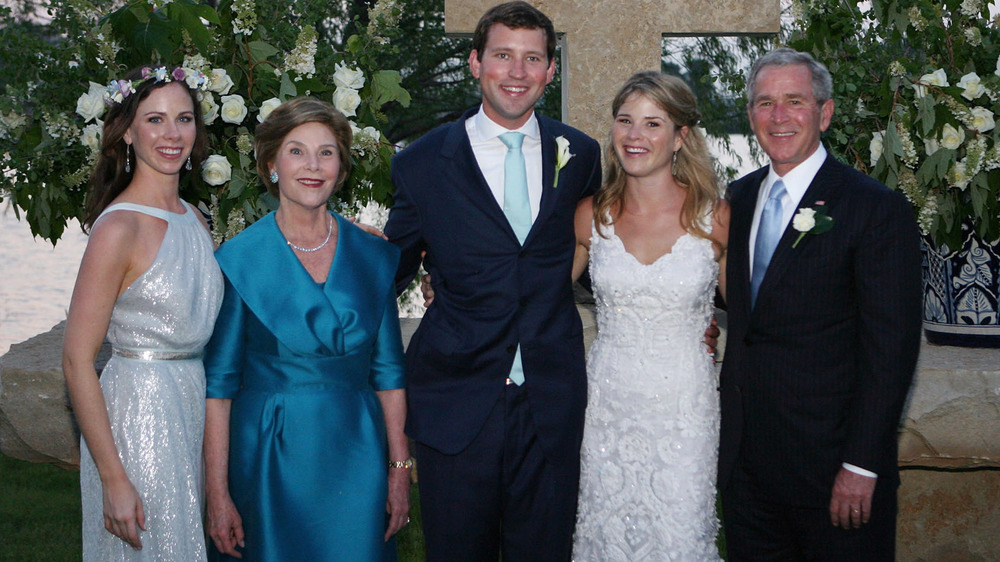 The White House/Getty Images
Henry was a staffer on George W. Bush's election campaign, and he and Jenna were introduced by mutual friends, she revealed on Today (via YouTube). "He worked ... for my dad, and he had a girlfriend, but a friend of mine from college was his intern at work and we were going to watch the Texas game [and she invited him,]" she said. At first, Jenna feared he was "too old" for her, but she must've quickly changed her mind, because they "smooched" after their first meeting, she revealed.
Since then, the pair have been through a lot together, but in a 2019 Valentine's Day love letter to her husband, shared by Today, Jenna revealed that their love is "solid." As she wrote in the letter, "Your love is like the Post-it note with stick figure drawings of ships passing you left for me on the bathroom mirror when I returned home late. I'd been flying most of the day and I was dehydrated, and thirsty for home, for you. Your love is like that note. It is simple and solid and thoughtful."