The Touching Message Meghan Markle Is Sending To Women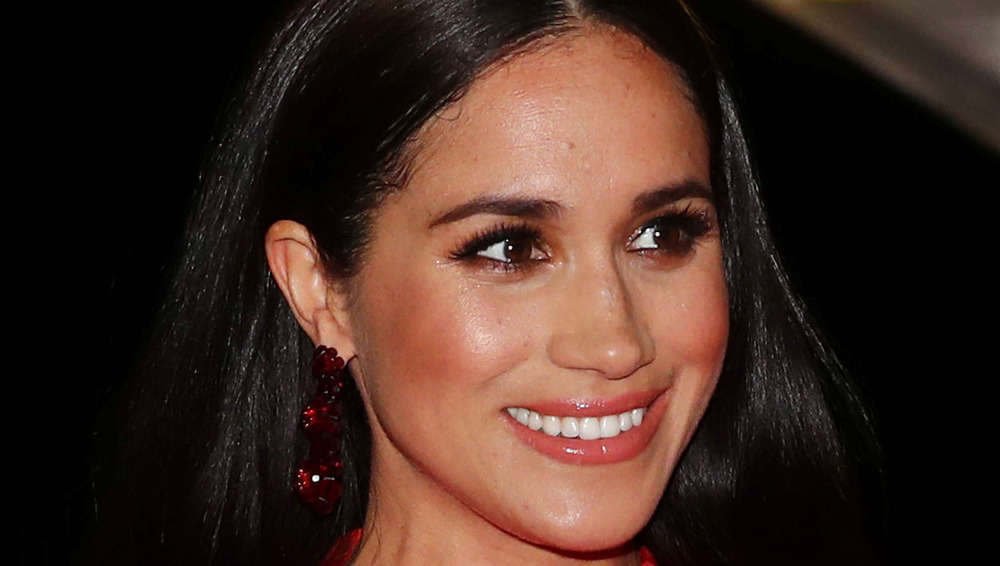 Wpa Pool/Getty Images
Meghan Markle may have stepped down from her duties as a working member of the royal family, but that doesn't mean she isn't living a life of service. For example, Markle is currently lending support to women in the UK looking for work by penning letters of encouragement to them.
In an Instagram post on March 16, Smart Works, a UK charity that assists unemployed women with interview skills and business attire, revealed that the Duchess of Sussex, who has been working with the organization for a while, had sent hand-written letters to some of their clients for some added encouragement during their job search.
"In celebration of Women's History Month and International Women's Day, our Patron, The Duchess of Sussex, took a moment to send some words of encouragement to a few of our clients," read the Instagram post. "Written by The Duchess, several personal notes were delivered to our center earlier this week, and then dispatched to our clients, to give them that extra piece of encouragement as they return to the workplace."
Meghan Markle wrote personal notes of inspiration to women looking for work
In one letter, Meghan Markle congratulated one of the organization's clients who had recently gotten a job in the healthcare field. "I wanted to offer my personal congratulations on landing a new position in public health — I can't think of anything more important right now," she wrote (via People). "And I'm so pleased to know that Smart Works supported you in the lead-up to your successful job interview."
Another Smart Works client received a letter from Markle wishing her luck on her interview (via People). "I wanted to write personally to wish you every success in your upcoming interview," she wrote. "While any interview can feel daunting, I know that Smart Works has enabled you with the confidence to thrive throughout the process." And in her own handwriting, Markle penned, "You'll be amazing in your interview. Just remember — deep breaths and be yourself."
Instagram users commented on the Smart Works post, praising Markle for her continued work with charities in the UK. "This is brilliant and so thoughtful," wrote one. "I admire Meghan's work as patron and love how this organization helps uplift women."
Another wrote, "No one, or any news tabloids, can make me hate my beautiful Meghan. What a wonderful woman. God bless this organization!"