The Truth About Martin Sheen And Emilio Estevez's Relationship Today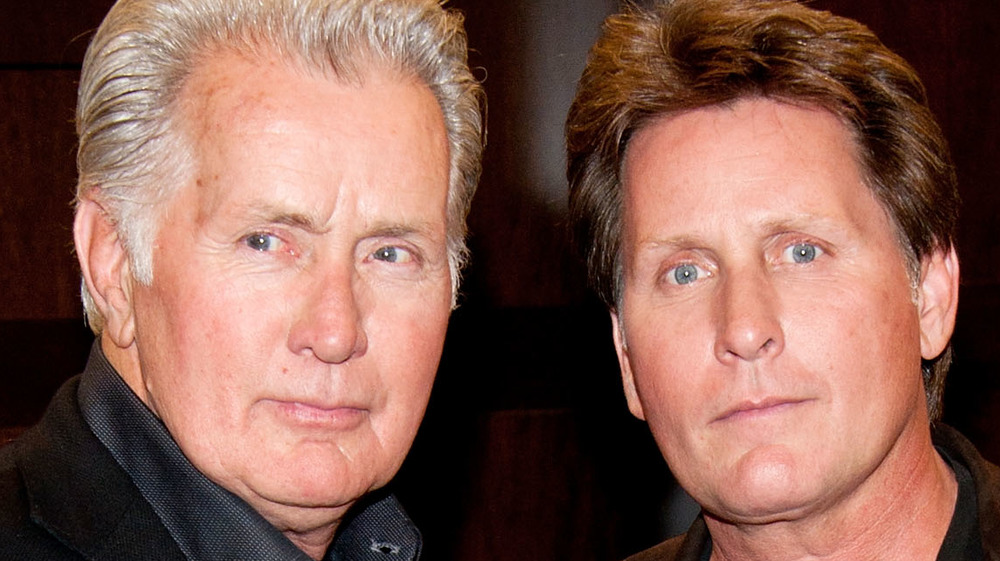 Amanda Edwards/Getty Images
Emilio Estevez comes from a very famous family. Although, some fans may not know it. The actor has made a name for himself in films such as The Mighty Ducks, Young Guns, The Outsiders, and The Breakfast Club (via IMDb). However, many don't know that he has an Oscar-nominated father. Martin Sheen is easily distinguished as actor Charlie Sheen's dad as they bear the same last name (at least in their acting credits). However, he's also Estevez's father. The Things reports that Estevez opted to keep his dad's original last name and forge his own path in Hollywood, which distances him a bit from both Martin and his brother Charlie.
Despite using different stage names, Estevez and Sheen appear to have a close bond. They've worked together on various projects, including 2010's The Way, the 2006 film Bobby, and 1973 hit Badlands, which also starred Charlie (via IMDb). However, things weren't always easy between the father and son duo.
They've had their share of issues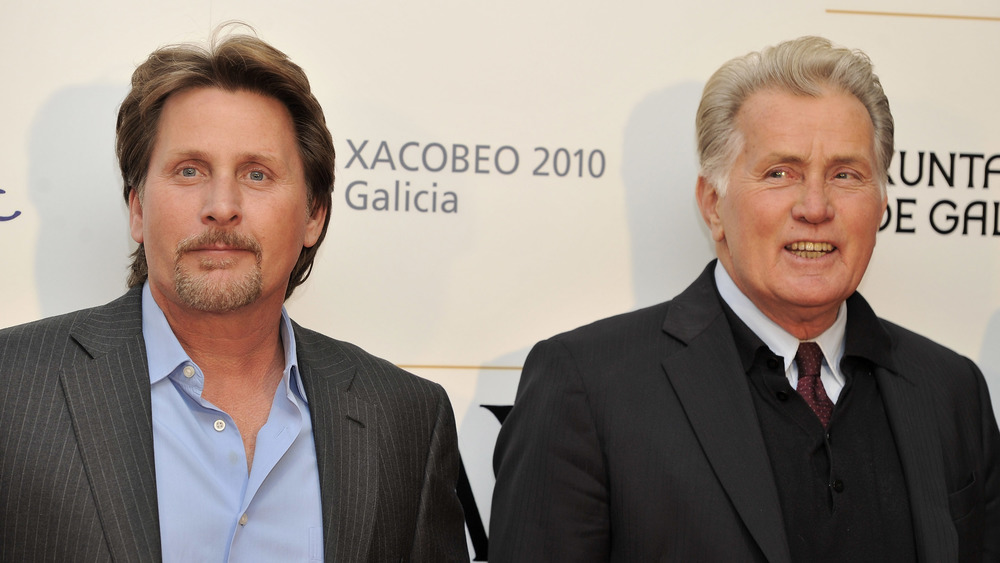 Carlos Alvarez/Getty Images
Emilio Estevez and Martin Sheen may work well together on screen, but they've had their share of issues in real life (via LA Times). The pair documented their relationship in their joint memoir, Along the Way: The Journey of a Father and Son. In the book, they touch on a difficult subject from their past. Estevez says that when he was 14 years old he was in the Philippines with his father, where Sheen was filming the movie Apocalypse Now.
Estevez recalls the vibe on set being dark and dangerous for a child, with alcohol and drugs flowing freely. He wanted to return to California and go back to school, which caused an argument with Sheen, who was a heavy drinker at the time. The father and son's conversation ended in a physical brawl, which was broken up by actor Marlon Brando. "I was trying not to hurt Emilio and trying to make sure he didn't hurt himself. Thank God Marlon arrived when he did," Sheen recalled (via Irish Examiner).
Emilio Estevez and Martin Sheen are now close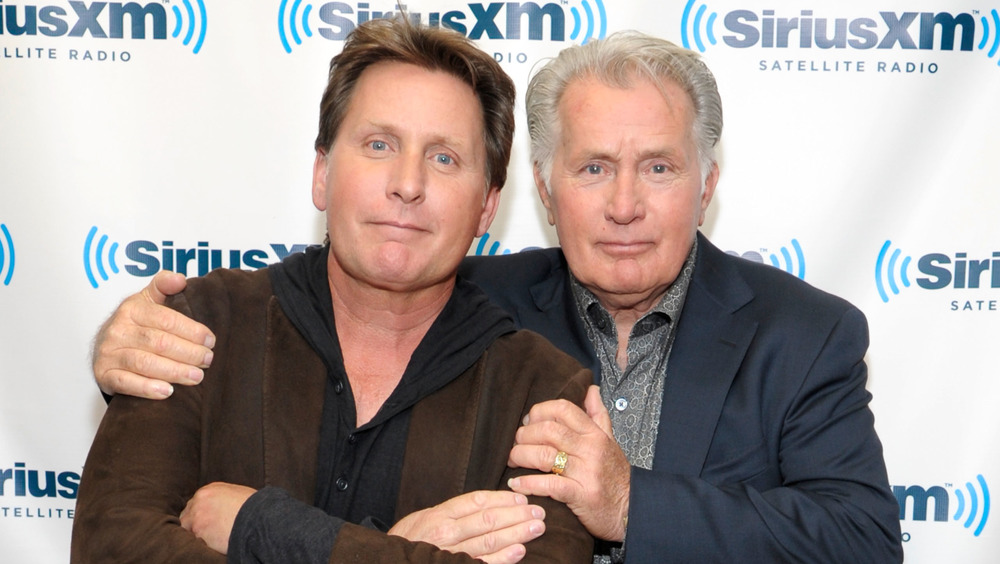 Ilya S. Savenok/Getty Images
Emilio Estevez and Martin Sheen may have gone through their share ups and downs, but they've gotten through it together. The father and son duo appear to work well together (via New York Times), and Sheen has been very open about how important his children are in his life. During an interview with The Hollywood Reporter, the veteran actor touched on his special relationship with Estevez.
"You know, I don't know myself without him. Our relationship — it's sacramental ... I was 21 when he was born, and so something very, very, kind of, mysterious happened with his birth ... I'm looking at him, and it was like, 'Oh, you're the guy. I knew this was going to happen. I kinda knew you'd get here. And I see you're the one. Okay, good. Welcome ... Our relationship will develop.' And it did. It wasn't always pleasant. It wasn't always easy. But we were teachers for each other," Sheen said of his parental connection with Estevez.