The Truth About William And Kate's New Video Message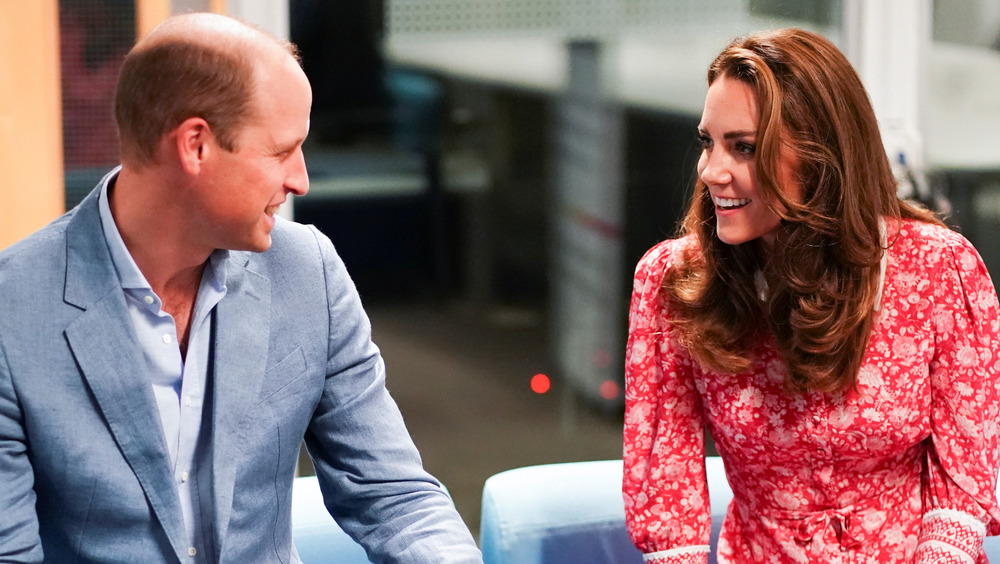 Wpa Pool/Getty Images
Prince William and Kate Middleton have marked St. Patrick's Day 2021 with a special video message. As the Daily Mail reports, William kicked off the virtual message with the Irish Gaelic phrase "Beannachtaí na Féile Pádraig oraibh," which translates to "Happy St Patrick's Day." With his wife the Duchess of Cambridge by his side, the pair went on to praise the "friendship between the U.K. and Ireland."
Recalling the couple's royal visit to Ireland in early 2020, the Duke of Cambridge continued,"We were so thrilled to be able to visit Ireland just over a year ago, a few short weeks before all of our lives were turned upside down by the pandemic" (via Hello). "The warm welcome that we received everywhere was a testament to the friendship between our two countries and the strength of the relationship between the U.K. and Ireland," Middleton added. 
Rounding off the message, Prince William concluded, "We know that for Irish people all around the world today won't be the same as normal, but we hope that you can celebrate safely in any case." 
The Queen also shared a St. Patricks Day message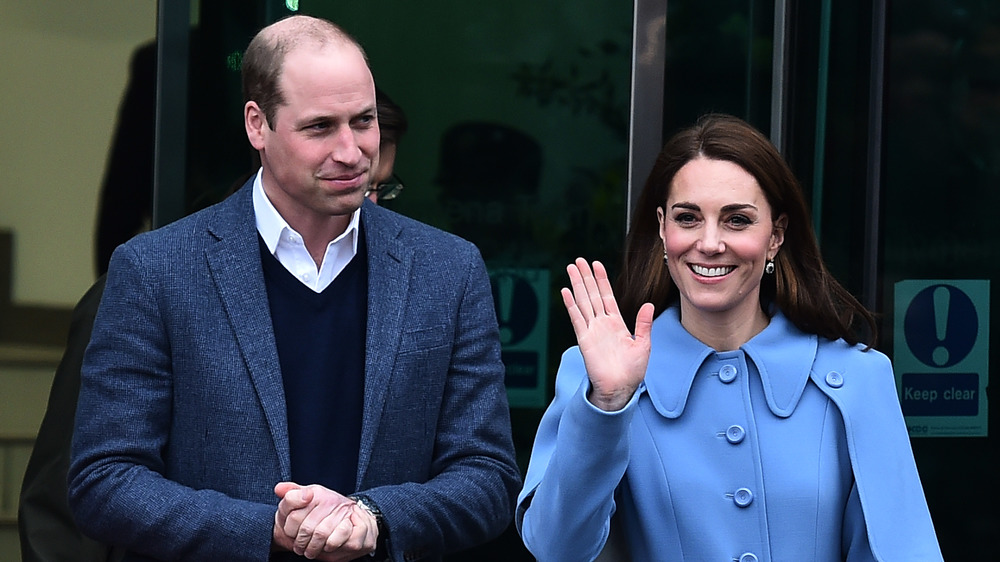 Charles Mcquillan/Getty Images
The Duke and Duchess of Cambridge were joined in the special video by Canadian Prime Minister Justin Trudeau, New Zealand's leader Jacinda Ardern, Australian Prime Minister Scott Morrison, and United States President Joe Biden, among others (via Twitter). Speaking in the clip, President Biden commented, "I wish you all the best on this St Patrick's Day. Happy St Patrick's Day."
Elsewhere, Queen Elizabeth II shared her very own St Patrick's Day message on social media. Posted alongside a photograph of Her Majesty during her historic visit to Ireland back in 2011, the Instagram message reads, "On the occasion of your National Day, I would like to convey to Your Excellency my congratulations, together with my best wishes to the people of Ireland." The Queen continues, "We share ties of family, friendship and affection — the foundation of our partnership that remains as important today as ten years ago." 
As the Irish Independent reports, Ireland's President, Michael D. Higgins, responded to the Queen's special message with a statement that read, "We know St. Patrick's Day will be celebrated in the hearts of generations of Irish people who have made their home in Britain, and their British friends and family — as well as by the many British people who have happily made their home here." He continued, "I know that the movement and circulation of our peoples is a source of continuing joy for us both."