The Secret About Fixer Upper You Weren't Supposed To Know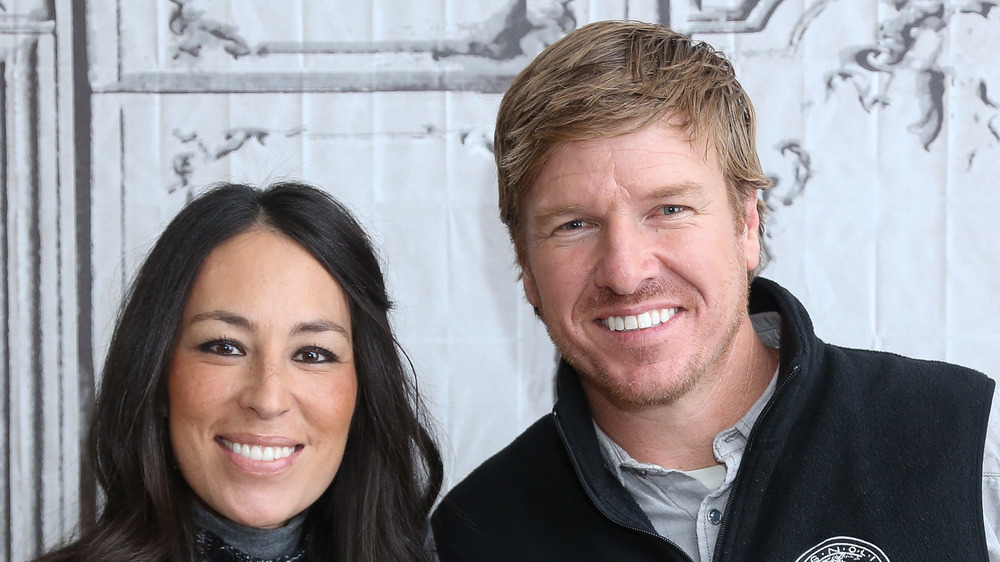 Rob Kim/Getty Images
When Fixer Upper first aired back in 2013, the show was a quick hit. Led by married couple Chip and Joanna Gaines, the show follows the duo as they fix up old houses in Waco, Texas and turn them into gorgeous one-of-a-kind homes. The HGTV show ended in 2018 so the couple could spend more time with their family (via Today), but that didn't stop fans from falling in love with everything Fixer Upper.
While watching an episode of the show, you might feel envious of the new homeowners, who get to have a gorgeous home designed by two of the most popular names in home renovation. But there's a lot behind the scenes that fans don't get to see. Joanna admitted on her blog that not every room in the home is renovated by the Gaines (via Apartment Therapy) and it's somewhat known now that the house hunting part of the show is just for fun (homeowners on the show have already picked their forever home before shooting begins). But there is one secret you weren't supposed to know about Fixer Upper.
Being on Fixer Upper comes with a price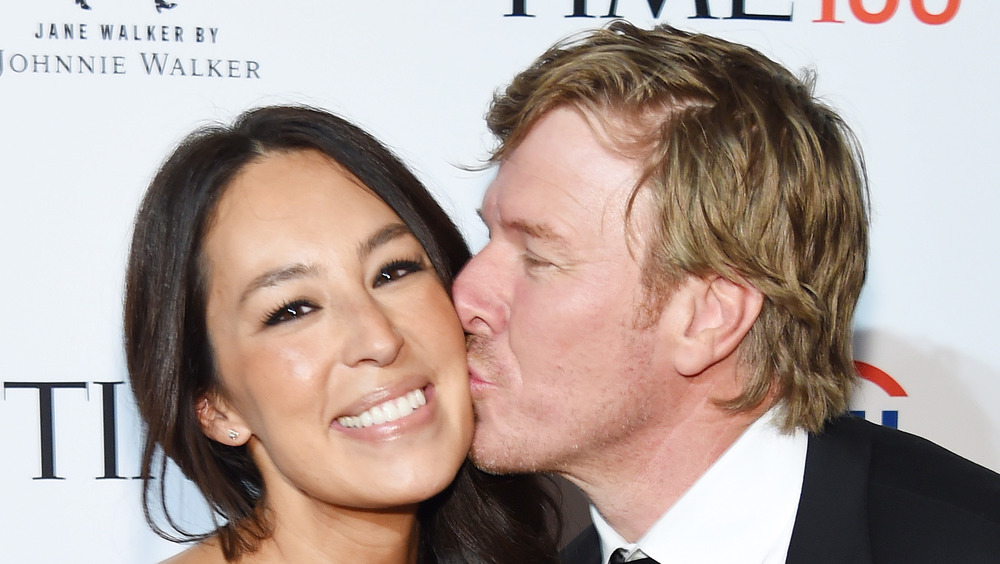 Larry Busacca/Getty Images
After Joanna and Chip finish with a home, the end result is always stunning. From shiplap walls to high-end furniture, the once run-down houses become beautiful spaces anyone would love to live in. Unfortunately, all of that beauty comes at a high expense to the homeowner. Just to be considered for the show, you must have at least $30,000 set aside for the renovations (via CheatSheet). But the cost doesn't end there — according to Apartment Therapy, all contestants must also pay for any of the furniture and design features Joanna adds to the home, which can add up quickly.
For many contestants, the fee is worth it. Chips side of the show — demo and construction — is often less expensive as homeowners pay at cost, so the price difference can help pay for some of the pricier design choices made by Jo. Even still, many contestants end up turning around and selling or renting their homes out to afford the cost of renovations and design.