Demi Lovato Shares Horrifying Details Of The Night She Overdosed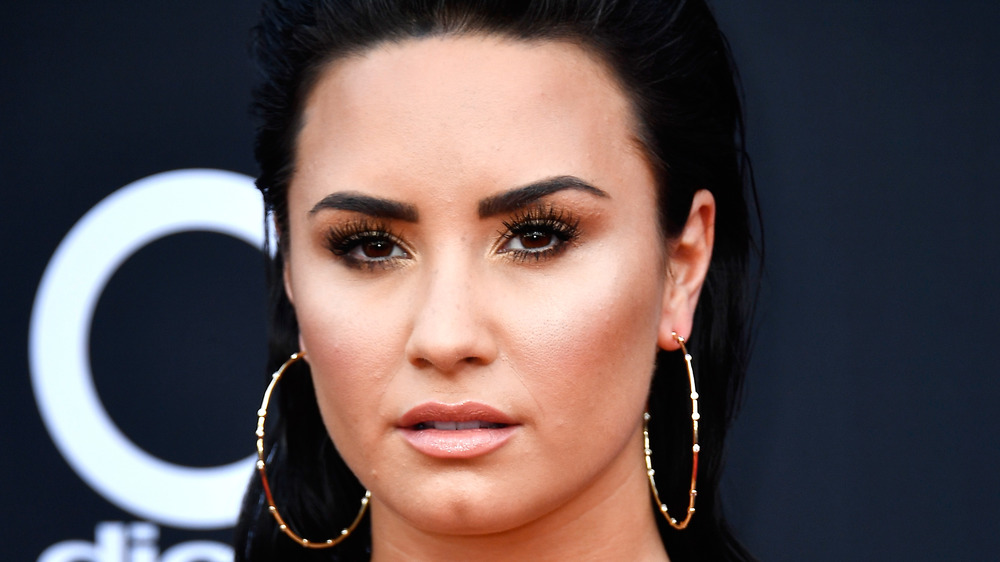 Frazer Harrison/Getty Images
Demi Lovato has opened up about the horrifying details of the night she overdosed. Speaking in her YouTube original docuseries, Demi Lovato: Dancing With the Devil, which opened the virtual SXSW Film Festival on Tuesday, March 16, the "Confident" singer revealed she was sexually assaulted by her drug dealer the same night of her overdose in 2018 (via People). "I didn't just overdose. I was taken advantage of," Lovato explained. "When they found me, I was naked, blue. I was literally left for dead after he took advantage of me." 
She continued, "When I woke up in the hospital, they asked if we had had consensual sex. There was one flash that I had of him on top of me. I saw that flash and I said yes. It wasn't until a month after the overdose that I realized, 'You weren't in any state of mind to make a consensual decision.'" 
Per LADBible, a close friend of Lovato, Sirah Mitchell, revealed the drug dealer had given the singer heroin "laced with fentanyl" that evening. "He also ended up getting her really high and leaving her for dead," Mitchell said in the documentary.
Demi Lovato also opened up about another sexual assault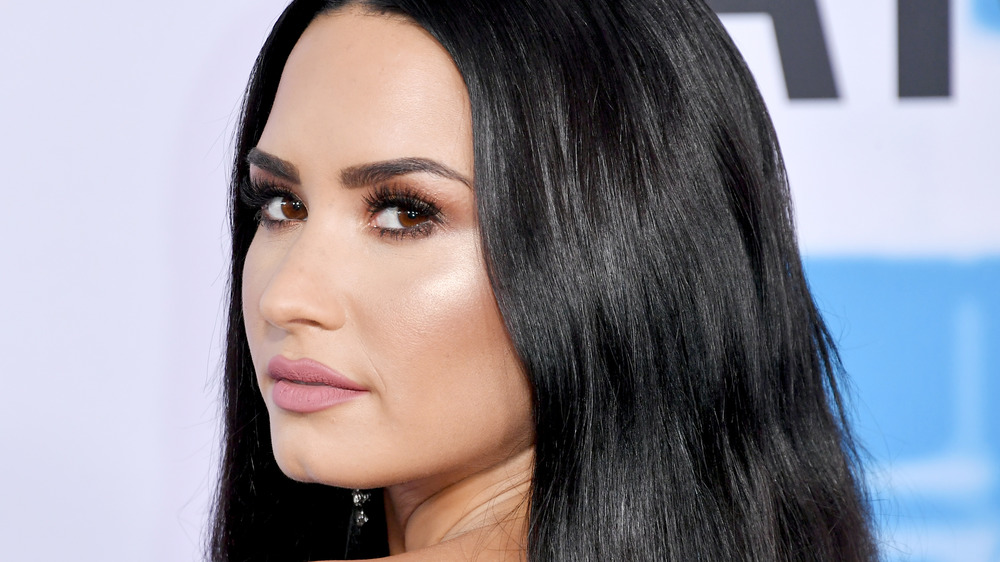 Neilson Barnard/Getty Images
Speaking in the film, Lovato also recalled a previous sexual assault that occurred years before her 2018 overdose (via People). "When I was a teenager, I was in a very similar situation. I lost my virginity in a rape," she revealed, adding that, although "hooking up" with her alleged attacker, she wasn't "ready" to lose her virginity.
As Deadline reports, the four-part Youtube docuseries Demi Lovato: Dancing With the Devil was directed and executive produced by Michael D. Ratner. Speaking at the Deadline SXSW Virtual Studio, he credited the singer's "willingness to be vulnerable," adding that "her bravery to talk about some of the lowest moments in her life is admirable." Ratner continued, "Demi, with her platform and huge following, taking that jump — it's obviously a nerve-racking thing to lay it all out there for the whole world, and she was willing to do that. I think that's the reason why this documentary is so powerful and compelling."
If you, or anyone you know, have been a victim of sexual assault, help is available. Visit the Rape, Abuse & Incest National Network (RAINN) website or contact RAINN's National Helpline at 1-800-656-HOPE (4673).
If you, or anyone you know, is struggling with addiction issues, help is available. Visit the Substance Abuse and Mental Health Services Administration (SAMHSA) website or contact SAMHSA's National Helpline at 1-800-662-HELP (4357).