Mindy Kaling Leads Celebs In Protesting Violence Against Asian Americans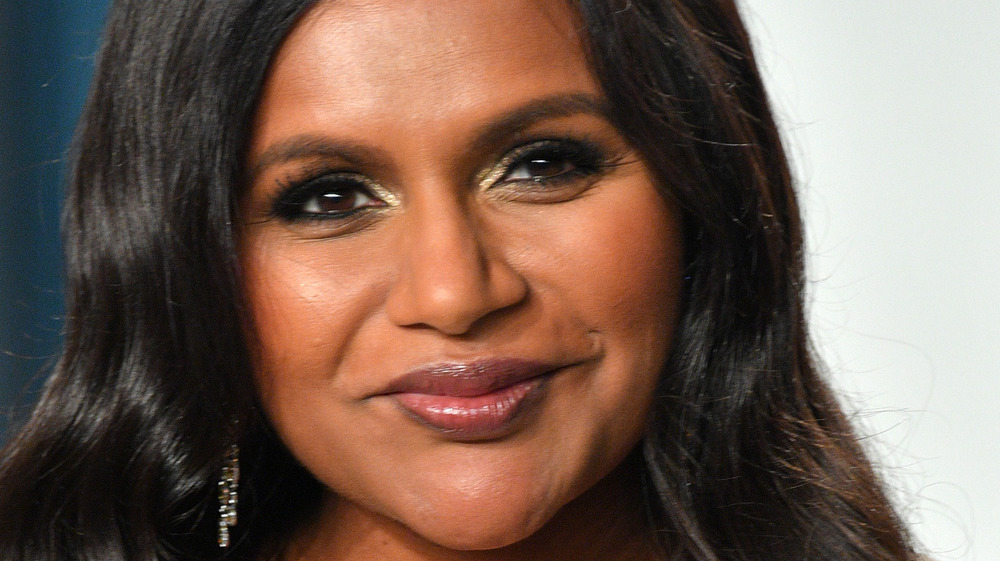 George Pimentel/Getty Images
Shocked celebrities are reacting to the shooting deaths of eight people in Atlanta, Georgia, who where killed when a gunman opened fire on several downtown spas. At least six of those murdered were Asian women. Newsweek says that there was no motive as yet for the heinous crime, although took place at a time when Asian Americans are being targeted in hate crimes across the country.
Leading the calls for an end to violence is actress Mindy Kaling, who went on Twitter to say: "The targeting of our Asian brothers and sisters is sickening, but not surprising given the normalizing of anti-Asian hate speech in the past year. We have to #StopAsianHate, enough is enough!" 
Actress Olivia Munn also took to social media to tweet: "The violent attacks and murders against Asians are still happening. Please help us. We need help to be safe in our country. #StopAsianHate. Please."
Activist and Star Trek alum George Takei used his voice to denounce not just the crime, but the GOP for pushing racial hatred against the beleaguered community. He said: "Call a hate crime what it is. And GOP leaders, stop fanning violence with anti-Asian rhetoric. You should be ashamed at what you have unleashed." He went on to point a finger against the Republican House Leader, Kevin McCarthy, for calling COVID-19 the "China Virus," as he warned that leaders had to be careful of what they said, because "words have consequences."
Trump appeared on Fox and referred to COVID as 'China Virus' before the attack was reported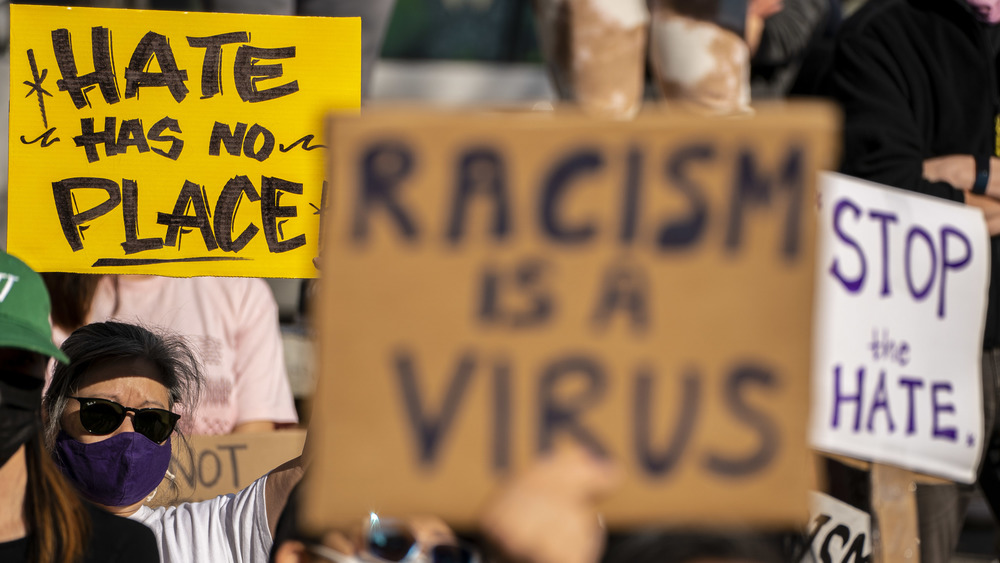 David Ryder/Getty Images
One person who has yet to heed that warning is former President Donald Trump who, just before news of the shootings had broken, had appeared on Fox and once again referred to COVID-19 as the "China Virus." As one Twitter user, who shared a clip of Trump's racial slur said: "[I] don't think it's a coincidence that Trump spent the better part of a year using a virus as a slur against Chinese people while hate crimes against Asian Americans spiked by 150 percent." 
Voice of America reported that nearly 3,800 hate incidents relating to Asian Americans were reported between March 19, 2020, which is about the time the pandemic kicked off, and February 21, 2021. Stop AAPI Hate, the group which compiled the statistics, says the figure represents a fraction of the number of incidents that have occurred, because not all of them were reported. Most of the incidents involved verbal harassment, while just over 11 percent involved actual physical assault. One of those incidents involved an 84-year-old Thai immigrant, who eventually died after he was violently knocked to the ground.