Why Chrissy Teigen's Latest Instagram Photo Is Causing A Stir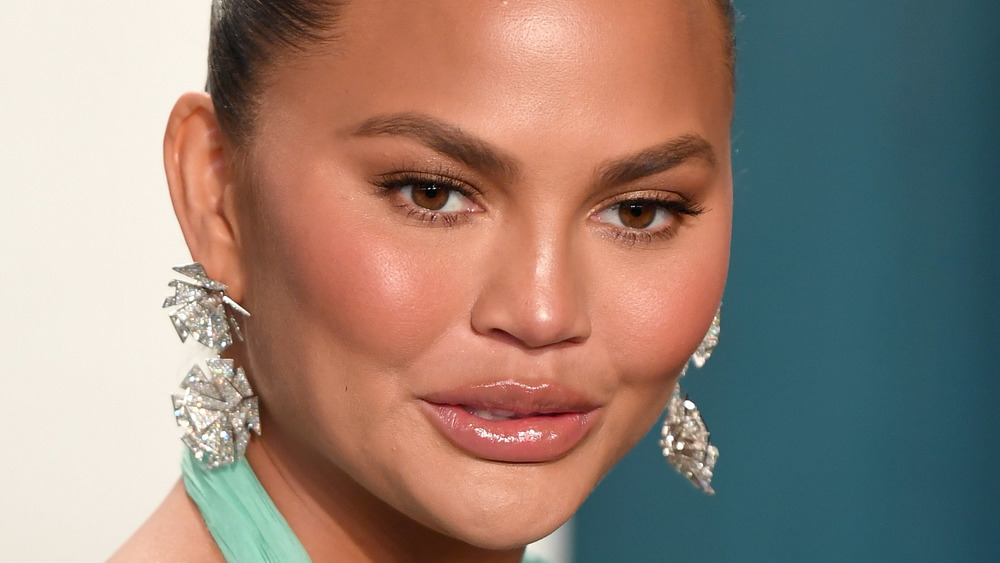 Karwai Tang/Getty Images
Chrissy Teigen is known as much for her epic social media clapbacks as she is for her modeling and TV career. And when the star's Instagram followers saw her latest post, they knew they were in for a treat. Because Teigen does not mind being controversial — as evidenced by the image of the mama posing topless with her almost three-year-old son, Miles (via PopSugar). "please move, mommy is trying to be thirsty," the cookbook author captioned the shot.
Comments poured in quickly, with one fan joking, "Bad mom comments coming in 5,4,3,2..." Another supporter added, "you know all the Karen's are gonna MELT down over this one!" Someone else told Teigen, "I love your Instagram but if I'm being totally honest the main reason I come here is to see you destroy people in the comments."
And predictably, soon, users were fighting within the comments. Sigh.
People speak out for and against Chrissy Teigen's post
Although many commenters rightly noted that the photo would create controversy — because of course commenters criticized Teigen for both taking and sharing the pic, with one person commenting, "Nothing wrong with posting this however should be a personal memory. Why make it public," and one even calling the image "repulsive" — plenty of supporters also spoke out. As one fan of the star opined in the comments section of Teigen's post, "I think this is beautiful. If we don't teach little boys that women's bodies are shameful, then they won't grow up to think that they are! Love how open you are with your parenting style/moments!!!"
Indeed, what Teigen showed in the image is normal life with kiddos according to many moms, with one commenting, "People commenting like no toddler ever sees their moms body. He probably ran in and it became a moment! Love this." And truly, many commenters related to the model's post, with one noting, "This pic really speaks to me. This is motherhood."